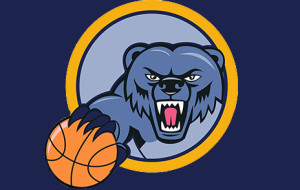 The Dog Days of Summer in GrizzNation
As the days drag on in GrizzNation, we await the return of Grizzlies basketball impatiently.  We had a brief respite with Grizz Summer League in Orlando covered by AHHC's Jennifer Conroy (great job on winning the Orlando Summer League Championship young bear cubs!) and now we're back to the dreaded waiting game.  Is it October yet?
Goodbye Nick Calathes
Along with the departure of Jon Leuer via a draft night trade in exchange for Andrew Harrison and Kosta Koufos signing through free agency with Sacramento, the Grizzlies also said goodbye to Nick Calathes.  The Grizzlies acquired the rights to Nick Calathes in July 2013 in exchange for Memphis lifting the protection on the 2016 Draft pick already owed to Dallas.  Calathes signed with the Grizz in August 2013.  He averaged 4.57ppg on 44.1% shooting in two seasons with Memphis.  Calathes has his ups and downs (like his suspension less than 24 hours before the Grizz series with OKC in the 2014 playoffs for a banned substance) but I respect the fact that he believed in himself enough to come to the NBA and be a little fish in a big pond.  Calathes has a serious international pedigree with a 2012-2013 EuroCup MVP, All-EuroCup 2012-13 First Team honors, and 2013 EuroCup Championship under his belt.  Calathes has signed with Panathinaikos, his former team in Greece.  Do work, Nicky Slicks.
It's still Beno time!
The Grizzlies picked up Beno Udrih's 2015-16 option worth $2.2 million on July 5th.  Udrih will likely be the primary backup for Mike Conley.  Beno averaged 7.66ppg on 48.7% shooting, 26.8% from 3, and 2.78 assists with the Grizz in 2014-15.  He also averaged 7.73ppg on 44.6% shooting with 1.91apg in the playoffs in the last two seasons.  Udrih has an awesome Twitter (follow him at @BenoUdrih1) and he seems to really love Memphis.  He had ankle surgery on June 4th on an injury that clearly limited him in the playoffs this past season, but he still had arguably the best season for a backup Grizzlies PG ever.
NBA Nation 2015 events in China
On July 24-29 the Grizzlies Mike Conley headlines events in China for NBA Nation.  NBA Nation is a free basketball and lifestyle touring event held all over the United States.  For the second year, NBA Nation brings the fun to China.  Conley joins other NBA stars including Klay Thompson, Harrison Barnes, Luis Scola, and Rajon Rondo.  Mike will host an NBA FIT clinic in Beijing, China.  The clinic is open to fans of all ages and teaches the importance of health and fitness as well as providing many basketball activities.
Mike Conley invited to Team USA Minicamp
USA Basketball has invited Mike Conley to participate in Team USA's upcoming minicamp in Las Vegas, Nevada on August 11-13 at the UNLV campus.  Other players invited to the minicamp include Trey Burke, Drayond Green, Jimmy Butler, Tobias Harris, and Harrison Barnes.  Attendance is mandatory for any player wishing to be considered for the 2016 Olympic squad.  Conley also participated in a Team USA minicamp in 2013 but wasn't chosen in the final roster for that 2014 FIBA Basketball World Cup team.
First NBA game in Africa
The NBA has announced that they will host their first ever exhibition in Africa on August 1, 2015 at Ellis Park Arena in Johannesburg, South Africa. Brooklyn Nets Coach Lionel Hollins will be coaching Team World, which includes the Grizzlies own Marc Gasol and Jeff Green along with Chris Paul, Pau Gasol, Bradley Beal, Kenneth Faried, Marcus Smart, Evan Turner, and Nikola Vucevic.  They will face Team Africa coached by Spurs Gregg Popovich and consisting of Luol Deng, Serge Ibaka (not expected to play due to injury), Bismack Biyombo, Giannis Antetokounmpo, Al-Farouq Aminu, Festus Ezeli, Nicolas Batum, Luc Mbah a Moute, Boris Diaw, and Gorgui Dieng.  The game will support various charitable organizations in Africa including the Boys & Girls Clubs of South Africa, SOS Children's Villages Association of South Africa and the Nelson Mandela Foundation.  NBA Commissioner Adam Silver is expected to make the trip to Africa.  Also making the trip to South Africa will be NBA greats Dikembe Mutombo and Hakeem Olajuwon.  The game will be preceded by joint ventures from Basketball Without Borders, NBA Africa, NBA Cares, Hoops for Hope and the NBPA, including a Jr NBA Clinic, life skills sessions, a basketball court dedication and clinic, and a visit to the SOS Children's Village Ennerdale.  The game will be broadcast in the United States on ESPN Saturday, August 1, 2015 at 8 a.m. CT.  Follow news on Twitter at @NBA_Africa.
In other news
Pete Pranica signed a new contract with SportSouth on July 17th.  Pete has been with the Grizzlies since 2004.  He is one of the most knowledgeable, best prepared guys in the business.  We have one of the best play-by-play television announcers in the NBA in Pete and are happy to hear that he is going to be with us for years to come!
New Grizz Matt Barnes was on ESPN's His & Hers on July 21st.  This guy will fit right in with this team.  He most definitely tells it like it is.
There's a lot of time left before the 2015-2016 season begins.  While we wait impatiently on the season to start, be sure to keep checking us out here at AHHC for news as we hear it.
#ChasingGreater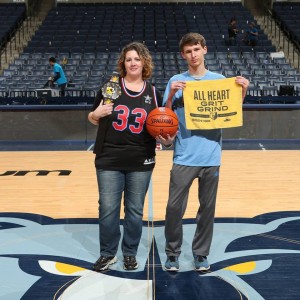 Latest posts by Elizabeth Smith
(see all)