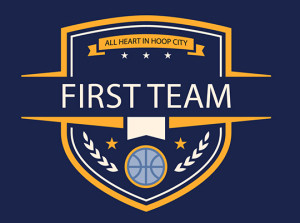 Grizzlies Playoff Blog Panel by the Ladies of All Heart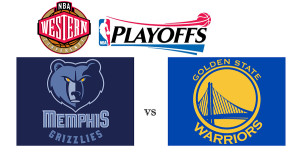 1) What are your thoughts on the Grizzlies/Warriors series? Prediction..
Carmen: It's funny to me that people who watch basketball and know the game continue to overlook the Grizzlies. It's as if no one expects them to ever make a playoff run for the title. Don't get me wrong; I realize that the Warriors are a good team. However, the Grizzlies are a good team as well.  Their style of play is different, but the Grizzlies aren't just a team that the Warriors can run over. In all honesty, they didn't just run over the New Orleans Pelicans. They won fairly easy, but they were supposed to.
The keys to winning in this series are simple to me: neutralize or stifle one of the Splash Brothers, get Draymond Green into foul trouble, and play Grizzlies basketball. Doing those things the Grizzlies are pretty hard to beat.
I'd love to be able to say Grizzlies in 6.  As a matter of fact, I'm itching to say it.  I'm more inclined to believe it goes to 7 though.  I just think the playoff experience that the Grizzlies have individually and together give them an edge over the Warriors.
Tabitha: This is going to be a tough series. That is not even a question. Get your heart pills, pepto, anti-anxiety meds and potentially even a defibrillator ready. While the Grizzlies are a team that pride themselves on their post play and physicality the Warriors play a fast paced game scoring outside. The Warriors make a splash (pun intended) outside and the Grizzlies will have to find a way to minimize their scoring.
During the regular season the Grizzlies fell twice to the Golden State Warriors, winning only the first of their three match-ups. In each loss the Warriors shot over 50% from beyond the arc. Curry and Thompson combined for a total of 29 three point baskets in those games.
The Grizzlies performance on the defensive end of the court is going to be a primary factor in the outcome of this series. Just as important as defending the outside shot will be the performances of Marc and Zach. While Golden State has a strong front court in Andrew Bogut and Draymond Green, if Marc and Zach are hitting their shots, it is going to be an exhausting series for them. Memphis will have a real opportunity to make headway on the scoreboard in their bench scoring as well.
The Grizzlies without question have a lot more depth available to them when it comes to quality players coming off the bench. Besides Andre Iguodala, who struggled in the series against the Pelicans, the Warriors bench does not offer much of a boost. David Lee will be returning from a back injury for this series, but his effectiveness is yet to be determined. His minutes were diminishing heading into the end of the regular season prior to his injury. While he could possibly give the Warriors some depth down low I don't think he is going to be pulling a Meyers Leonard. The Grizzlies will need players like Udrih, Kosta, Jeff Green and even Vince to consistently perform at a high level off the bench.
This series is going to be an entertaining match up that comes down to which team imposes their will on the court. If the Grizzlies can slow the game down and keep Golden State out of rhythm, they can win this series. My prediction is that it is going to take 7 tough fought, gritty games to do it, but Memphis will find a way win to head to the Western Conference Finals*.
*This prediction is assuming the return of Mike Conley in time for Game 3 back in the FedEx Forum.
Jennifer: I believe the Grizzlies/Warriors will go 7 games. Golden State owns the three, we own the paint. If we can contain Klay or Curry, that will open the door. Both will put up big numbers; it's a matter of containment. Tony Allen is more than capable of giving Thompson a difficult time. We ran a line-up against Portland that I liked, Courtney running point, flanked by Tony and Nick, Marc and Z in the paint. Calathes has the height and length advantage on Curry. Marc and Zach will be aggressive in the paint. Courtney Lee also has good perimeter defensive skill, he shut down Harden earlier in the season. Limiting second chance points, offensive boards, and turn-overs will be huge in managing leads on the scoreboard.
Aimee: I think it is going to be a tough pairing for both teams, as they each play a style of basketball that is contradictory to the other. We may see some interesting lineup combinations from Coach Joerger as he attempts to make adjustments to compensate for the loss of Conley for the series.
The Warriors will most likely try and capitalize on that, and figure out how they can exploit our weakness in the point guard department. I know a lot of people have already counted the Grizzlies out but I really think this series could go either way, and the longer it stretches out, the better our chances are. The highly physical nature of our playing style was built for the playoffs, and I'm not sure that the Warriors can weather more than a few games without feeling the effects. At least that is what I am hoping will happen. Right now, I have Grizzlies in 7.
Sharon: Some may think that I have blind faith but I believe in this Grizzlies team. They have been in this situation before as underdogs. As I pointed out here, they are better as underdogs. They are not just going to roll over for the Warriors. They will put up a fight ("It's not the size of the dog in the fight, it's the size of the fight in the dog") – Mark Twain.  It would be unwise to count them out! It's not over as long as the Grizzlies compete and battle. Everyone needs to contribute and accept what his role is. This will be a hard fought series on both ends. I truly believe the Grizzlies will scratch, claw, grit and grind their way to victory over the Warriors. The Grind to Greatness is just beginning…my prediction is Grizzlies in 6 or 7.
Kelley: First, I don't do predictions, especially during the playoffs. I've been around when the unpredictable happened and when the "Believe Memphis" phrase first took on a life of its own. So for me, my thoughts on the series is that anything can happen.  The Memphis Grizzlies team is made of grit and grind. They've dug themselves out of so many holes, so to think that this series could be over is foreign to me. But realistically, since Steve Kerr has taken over the Warriors team, they are playing more cohesive and utilizing every player to their full potential. As of now, the Grizzlies are not matching that same level of cohesiveness, playing the total opposite. The Grizzlies must not allow the Warriors to control the pace of the game and they must minimize turnovers. They have to play with their heads in this series. Smart basketball is going to be the key, along with defense. The second unit must be utilized properly.
2) Will the absence of Mike Conley be a factor in series? Why?
Carmen: I'm one of the biggest Conley fan out there.  I'll say without hesitation that the Grizzlies look slightly lost without him at times.  He's the Floor General.  He's the Team Leader.  However, I'm not convinced that the Grizzlies chances are slim to none without him.  I believe their chances are greater with him on the floor certainly, but I can't be included in the doom and gloom group or the get Conley on the floor as soon as possible by any means necessary group either.  I'd love to see him return by Game 3.  I think it's possible that he may even return before then.  While I'd love to have Conley playing, I don't want my ball handler that could possibly have trouble seeing due to swelling around his eye or adjustment to a mask playing against a leading fast break team.  He's more of a liability than an asset at that point.  To me, Game 1 showed it was time for Coach Joerger to see if we need to go deeper into the guard rotation.
Tabitha: Mike Conley made the trip to Oakland and will likely play at some point in the series, I am hopeful that we won't have to worry about his absence. While the Grizzlies play the same style of offense in Conley's absence, his defense against the elite point guards in the NBA is sorely missed. Despite the fact that both Calathes and Udrih have solidified themselves as extremely viable back up options, they are going against Stephen Curry. It isn't going to matter who gets the start, it is going to be difficult to contain Curry. Curry is averaging 23.8 points per game while dishing out 7.7 assists. Forcing him into contested shots is an important factor in beating the Warriors.  In wins, Curry shoots 46% from 3 but only averages 36% in losses. Despite the fact that Calathes has proven himself defensively and continues to do so, Curry is a lot of point guard to handle. This is why Conley's presence is so important.
Conley's absence was felt in the Grizzlies' Game 1 loss against the Warriors. The Grizzlies simply cannot afford for Curry to get hot especially from 3. An absent Conley won't just effect the Grizzlies defensively. Conley also has the explosiveness that allows him to score inside, while his shooting outside has been a huge factor in wins throughout the season. In wins Mike averages an outstanding 42.6% from 3, often finding a way to score when Memphis needs it most. The Grizzlies need both his defense and offense in this series. There's a reason he's got the nickname "Captain Clutch". This series is going to be down to the wire and the Grizzlies need their floor captain.
Jennifer: Of course Mike's absence will be a factor. The floor general is Captain Clutch. He is able to run the gauntlet on both ends of the floor. Beno had an excellent run against Portland until turning the ankle, but he is not the passer or playmaker Mike provides. Nick Calathes has good defensive prowess, he lead in steals out of the All Star break, but he cannot be relied upon for consistent offensive input. One of the insights the last match-up provided is that the Curry/ Thompson collective gets tired and is less efficient. Our bench runs so deep we nearly put Golden State to sleep. While Conley may be down, he can never be counted out.
Aimee: Absolutely! And I think we saw a pretty good demonstration of just how valuable his contributions are, through watching the guys struggle to put together a cohesive offensive effort without him in Game 1. Nick Calathes has done a respectable job defensively, but there is absolutely no reality in which your starting point guard should score zero points in a playoff game, certainly not the one where the Grizzlies hope to advance to the next round. That said, I was pleased and not entirely surprised when I heard that Conley intends to return to the court for Game 2.
Sharon: A resounding yes!! Mike is an essential part of this team. He has the ability to take over games in late situations. He's the floor general for a reason because his presence is necessary for the offense to work properly. Marc Gasol works much better when Mike is out there with him.  The Grizzlies will not get far without him, period!!
Kelley: Yes.  Mike Conley is the floor general, shot caller and space maker of the team.  Without him, the age-old problem of not having a back up to match the level of player Conley has developed into, there is no proper direction.
3) Who do you think will be the X-factor in this series? Why?
Carmen: I'm going with the veteran Vince Carter.  I know many aren't impressed with Vince and his performance.  However, I think Vince brings a basketball acumen, defense, and experience that will prove valuable against the Warriors.  I'm not sure that he should be taking a ton of threes because his touch still seems to be lost there a little.  However, I do believe that he should continue to get to the basket and hustle where he can.  He looked great in Game 5 against Portland.  He shows flashes of Vinsanity from time to time, and I think he'll be stepping up and executing a little better this round, especially since the team is lacking its Floor General in Conley.
Tabitha: My X-Factor decision is more based on who I think needs to be the X-Factor. Courtney Lee came to play in the last series. He averaged 66% over the course of the 5 game series and gave the Grizzlies the outside shooting they needed. He is going to have to continue that performance again during this round. Memphis must make the outside shot to open the floor up for our big guys to have the opportunity to score in the paint the way they need to. That said, Jeff Green is going to have to be the X-Factor this series. I think that Tony will still get the start and Jeff is going to need to make it happen coming off the bench. If he can find his shot and assist Courtney in opening up the floor he gives the Grizzlies their best chance to win this series in the paint. Green also possesses the ability to be another physical player. If his shots are falling his athleticism can convert offensive rebounds and lead to second chance points. This series is going to be all about Memphis winning by playing their brand of basketball. A strong performance from Green is a necessary part of that in my opinion. I think that as a seasoned player he knows this. I see Green hitting some solid three point shots and getting back into his rhythm, not the 26.9% shooting we saw in the first round. He is going to bring spark coming off the bench and boost the Grizzlies up when they need it.
Jennifer: Courtney Lee shoots better on the road. His hand/wrist issues are healed, and he's feeling his rhythm. That must continue. It's Jeff Green's turn to show out offensively and put up the numbers he's capable of knocking down. He must be aggressive, and athletic. Vince Carter needs limited short burst minutes to contribute to the arc. Longer minutes see him shooting air mail, and attempting to air lift in the paint. The team must step up collectively, and bring the rain.
Aimee: I think it almost has to be Zach Randolph, if he can get to work in the paint and make the shots. He struggled offensively in the series against Portland, the Grizzlies are going to need more offensive effectiveness from him against Golden State. We can expect that Steve Kerr and the Warriors are making plans for how they can shut him down, and Marc as well. I think a lot of the defensive effort from the Warriors will be focused on Zach and Marc, keeping them out of the low post. We already know that Memphis can't beat Golden State with outside shooting, which makes it all the more important that our big guys are able to score.
Sharon:  At this point, Mike Conley getting healthy is the ONLY factor. In Game 1, Marc, Zach and Tony did what they were supposed to do. A balanced effort is needed by the supporting cast. Courtney Lee and Jeff Green have to give more. It's what is expected of them. Confidence is key for both players.
Kelley: That's hard to say right now. The Grizzlies need every single hand on deck.  The Warriors are on cloud nine and they are playing as though they are unstoppable.  Their level of confidence is one that can't be brought down.  If Jeff Green does not man up he will disappear in this series and that's unfortunate because he found his "mojo" in the regular season. It's difficult to play through pain, injuries and being undermanned.

Latest posts by Sharon Brown
(see all)