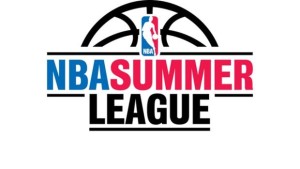 Summer League Grizz vs Nets
Summer league for the Memphis Grizzlies kicked off today in Orlando versus the Brooklyn Nets.  The last three days the Grizzlies have held back to back practices to prepare the roster for play. Memphis has been placed in what has been deemed the group of "Death". Five minutes to game time, majority owner Robert Pera entered the gym to watch his boys in blue.
Anchoring the roster are Jordan Adams, Russ Smith, and Jarnell Stokes. JaMychal Green was ill at tip, and a coach's decision was made for him to recuperate. Provided he is feeling better tomorrow, Green will see time on the hardwood.  In addition, second round draft trade Andrew Harrison joined the roster. First round draft pick Jarell Martin is sidelined with a stress fracture to the fifth metatarsal.
Andrew Harrison scored the first basket off an assist from Jarnell Stokes, who picked up a rapid fire pass in traffic from Russ Smith. The Memphis Grizzlies retained dominance for the duration of play.
Russ Smith showed sparks of brilliance on the Grizz regular season roster last season, as he rotated between the Grizzlies and Iowa Energy. In the last regular season game against the Golden State Warriors, Smith led the charge in erasing an almost 40 point deficit. Smith was instrumental in defeating the Brooklyn Nets today. He was quick on the dribble, cut through traffic breaking ankles en route, and attacked the basket. Smith, Stokes, and Adams played with cohesion, and the rhythm afforded to long time teammates. Smith showed capability to make good decisions. He's an excellent ball handler, keeping the ball close to the body, under control, and he brings the cross-over out wide ala Iverson. Smith has lightning pace, pass accuracy, and just enough flash.  Smith ended with 8 points, but that number does not reflect his facilitating. Smith ended fourth on the leaderboard totals for the day in assists with 8.
Jordan Adams has slimmed down, and picked up speed. The "Free Adams" campaign does not apply to summer league, and Adams has been unleashed. Today was not the best shooting day for Adams, but I'm willing to bet he's nursing a left quad injury. Adams played almost 30 minutes, but the second quarter he sustained contact, and favored the left quad. Adams relied on fundamentals, shooting 10-10 free throws, while shooting 5-14 from the field. Adams grabbed 3 offensive rebounds, and 2 defensive rebounds.
Jarnell Stokes was the dominant big man on the floor. While it takes him a couple minutes to catch his rhythm, once it's found he is hard to contain. Today saw Jarnell maintain good positioning in the paint, and brute strength under the basket. Stokes also had good body control, and his defensive stance is strong and low. Stokes shot 6-13, and went 4-6 at the charity stripe, finishing with 16. He worked well off of Russ Smith passing low.
Andrew Harrison had a decent debut in Grizzly blue. In 25 minutes Harrison shot 2-5 from the field, and hit 1 from the perimeter. Harrison went 3-4 from the free throw line, and picked up a defensive rebound. There is definite potential for Harrison, if he can get his impulsivity under control.
Okaro White, a 6-9 forward out of Granarolo Bologna, shot 3-7 from the field, 1-3 from the arc. He knocked down both attempts at the line. White fielded an offensive rebound, and an impressive 5 defensive rebounds. He finished with 9.
Also of note were Michael Holyfield a 6-11 center out of Sam Houston State, and Tony Crocker a 6-7 forward out of Hapoel Holon, Israel. Crocker knocked down 2-3 from the perimeter, and 3-6 from the field, with an offensive and defensive rebound apiece. Crocker moved well in 14:38 minutes on the floor. Michael Holyfield went 3-4 from the field, and 2-4 from the free throw line. He grabbed 2 defensive rebounds. Both Crocker and Holyfield finished with 8. Philip Scrubb a 6-3 guard out of Carlton University, a Canadian phenom and 4 time champion, went 0-2 from the field, and 0-1 from the perimeter. He did hit both attempts from the free throw line. Scrubb did shine in rebound territory, grabbing 2 offensively, and 4 on the defensive end. Raymond Cowels out of the Netherlands finished with 2 points garnered from two trips to the line.
All Heart in Hoop City returns to the Amway Center tomorrow when the Grizzlies take on the Charlotte Hornets at 3 o'clock.

Latest posts by Jennifer Conroy
(see all)