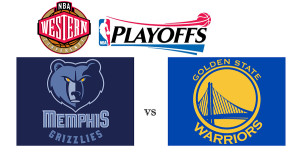 X Factor
Game 5 begins in a matter of hours. Behind us, two losses, two victories. The naysayers and national media continue to deny our worth. They sit behind analytics, TV cameras, and computer keyboards. They do not hear our battle cry. We are Memphis, they are Errybody. We believe with the fervor awarded to Jordan returning to the number 23.
Errybody talks about our barbecue, Elvis, Beale Street. Only Memphians know the pulse of this city is basketball, community. Where blue collar meets and greets the wealthy at the Forum in unity. We win together, we lose together.
Game 5 arrives on the back of a loss in our house. Game 4 was tough, we've been there before. It's game 5. Game 5 is where we typically avenge and exact revenge for game 4's. Last year we took game 5 in OKC. The year before. The year before that. In the past five years game 5 has been dropped once. Game 5 is usually on the road.
Tony Allen is a game time decision. Like Mike Conley a week and a half ago. We need Tony like we need Mike. He's the Grindfather. The spark in the engine that persuades the gears to grind through grit. All heart. Allen is a baller of the highest order. While Tony is a defensive (1st team!) player here, he was an offensive player in Boston. We've seen him dance, there is rhythm. Where rust exists, it will be shined. Tony does his homework. Game 4 left the Grizzlies with homework to be done. I guarantee that Tony has done it. There is no more serious student of the game. This I also guarantee, like Mike Conley, if there is a way for Tony Allen to perform hellfire could not keep him contained to the bench. I believe we will see Tony suit up, and when the bat signal goes up he will take the floor.
Regardless of whether Tony play tonight or not, Jeff Green will return to the starting line up this evening. That's a good thing. While Jeff has proclaimed that he feels better coming off the bench, he performs better with the start. When Jeff Green arrived to the franchise he was immediately inserted with the core four. That's who he practiced with, that's where his rhythm is comfortable. He and Courtney played together in Boston. They know each others algorithms. They know how to move the ball between them, and how to position themselves. That fit is important to his production. We need that wingspan to open and take flight.
Tonight will be a battle. We are battle tested. We are ready. The Grizz conquer adversity best. We will rise and we will roar. We are Memphis vs Errybody, and we believe.

Latest posts by Jennifer Conroy
(see all)