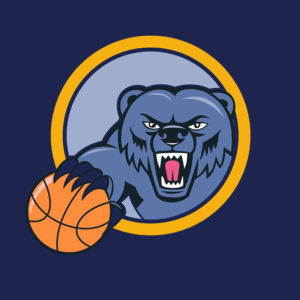 In Shy's Corner: The Grizzlies are All Heart in Hoop City
In the month of March, we saw only a glimpse of the team that was dominant in the first half of the season. We saw the championship caliber team from October through mid February before the All Star break. In that time period, the Memphis Grizzlies presented themselves as a team no one wanted to meet in the playoffs.
Things changed after the All Star break and it didn't help that NBA schedule made March really tough for this team. I'm sure they had doubt within themselves. You saw frustrations between players during games. It seemed as all was lost. Zbo was frustrated; he was even quoted as saying the team was "soft". Marc Gasol seemed uninterested at times. Mike Conley has been battered and bruised it seems like the whole season and in some games he was trying to will the team to win all by himself. Courtney Lee was scared to shoot and still is half of the time. Jeff Green was trying but didn't seem to fit in. Tony Allen continued to give his all in spite of being regulated to the bench. Some games the real Grizzlies showed up and in other games a team with no heart, effort or consistency showed up. Other times, they flat out didn't compete.
But something happened in between the inconsistency, ineffectiveness and lack of effort. Tony Allen was placed back in the starting line up and that helped the other starters some. The bench gave rays of hope in some games. Jeff Green has been playing better since he requested to be regulated to the bench. He's found his groove with the team. He now fits in. However, now he's playing with a bad back. He's been a trooper pushing through the soreness.
Even without Tony Allen who has missed 8 straight games and Mike Conley who missed 3 straight, the Grizzlies have shown tenacity and had the will to keep fighting. Even though losses have happened during these trying times, guys on the team didn't give up. Unfortunately, Marc Gasol has a sprained ankle. He only played 9 minutes in the Clippers game. But Zach Randolph and the other remaining players put in effort and stepped up after Marc went down. The Clippers almost lost to a Grizzlies team without 3 of their Core 4 and that says something. Doc Rivers had to be perturbed that he had to put his starters back in during the 4th quarter. The NBA is a game of runs. Sometimes, when you think teams are down and out..they put forth effort and have that fight in them. It is important to play for the full 48 minutes and not underestimate your opponent.
That fight I speak of showed up from unlikely players Monday night against the league's best Golden State Warriors. Mike Conley and Tony Allen were out due to injury. Marc Gasol was limited because of an injured ankle and Jeff Green is having lower back issues. So this was going to be a hard game to win with injuries to their core players. The Grizzlies starting unit didn't have it last night. Klay Thompson went off for 37 points in the first half and the Warriors went into half time with a 22 point lead. The Grizzlies were abysmal on defense and the offense was often atrocious. Grizzlies gave up 68 points to Warriors in the first half and only scored 46 points themselves. At some point the Grizzlies were down 84-52 to the Warriors in the 3rd quarter. The Warriors pushed to a 32 point lead. Soon after, Dave Joerger threw the white flag and rested his starters. Steve Kerr eventually went to his bench after a few minutes. As my blog contributor Carmen Patton pointed out in her recap: It ain't over til the fat lady sings.
Something magical happened in the 4th quarter that had the makings of the largest comeback in Memphis Grizzlies history. They young guys JaMychal Green, Jordan Adams, Russ Smith, Jon Leuer and Jarnell Stokes gave the Grizzlies hope. These players are the Grizzlies future. They made an epic comeback and made it a game out of it. Even though the late rally ended in a loss, it shows the resolve of this team. Those young guys are hungry. They proved they can play in the NBA. I don't care that they were playing bench players. But they were playing NBA veterans such as Shaun Livingston, Marreese Speights and David Lee. These players get playing time with the Warriors starters and have been starters themselves. Our third unit, bench warmers and D Leaguers (whatever you want to call them) almost pulled off the a win that would have been talked about for years to come. But they eventually they fell short. These young guys made the case for trust of their coaching staff and should receive more playing time in the playoffs. These guys scored 41 points in the 4th quarter which is the largest points scored for the Grizzlies in a quarter this season. They held the Warriors to only 18 points. This performance was the true All Heart…Grit and Grind.
I wrote an article earlier this week and I mentioned the underdog mentality here. I discussed about how the Grizz can't afford to have that underdog mentality. But I can admit maybe I was WRONG. It's my honest opinion that the Grizzlies play their best basketball when their backs are up against the wall. Maybe they can't handle the pressure of being considered contenders. When they are deemed underdogs, it seems they work even harder to prove that they belong. That's when they go to war. That's when we see that grit. For example, when they take sub .500 teams for granted. They often play down to the competition and their effort is not there throughout 3 quarters of those games. Then when they realize they may actually lose, they are more then likely to put forth the stingy defense and do better offensively. I have seen this time and time again from the Grizzlies. Sometimes it works and sometimes it doesn't. I have often wondered why they can't play this way for 48 minutes in every game. Why can't we see this an entire game most of the time?
Fans don't expect them to win 82 games. That's never has happened. They only team that came close to that feat was the 95-96 Chicago Bulls who went 72-10 and ended up being NBA Champions. That team consisted of three Hall Famers: Michael Jordan, Scottie Pippen and Dennis Rodman. And I don't think a team will ever go 82-0 in our lifetimes. This is not NBA 2K. Teams will lose but fans become upset at how they lose. We would like to see our team compete every game and not be lackadaisical.
The Grizzlies have fought well as underdogs in seasons past. Let me paint a clear picture and provide clarity on this particular position. In the 2010-2011, they caught the entire NBA by surprise by bouncing the leagues best San Antonio Spurs from the playoffs. Let's also not forget that this is the season that All Heart..Grit..Grind was born. Believe Memphis was in full effect. Not only did they win their first ever playoff game against the Spurs, but they went on to win their first playoffs series in franchise history against the same team. This was the number 8 seed defeating the number one seed. But they were seen as underdogs and went on to make NBA history. They proved most of the NBA experts and NBA fans wrong. They made a statement.
Follow me now; they advanced to the second round and took the Oklahoma City Thunder team with Kevin Durant, Russell Westbrook and James Harden to the distance. This was one of the best series I have ever witnessed. Who can ever forget the triple OT game 4 epic battle between these two teams at the Grindhouse? Even though, the Grizzlies lost in Game 7, they had that grind until the end. And you know what they did all this without Rudy Gay. And again they were the underdogs.
Let's examine the 2012-2013 season in the playoffs for a moment. The Grizzlies finished the season 56-26, the best in franchise history. They finished 5th in the west and went on to play the Los Angeles Clippers who was the 4th seed. The Clippers took a 2-0 lead and folks thought the Grizzlies were done. But you know what..the Grizzlies didn't quit. They won games 4 and 5 at home and went on to win game 5 in LA. They ended up beating the Clippers in game 6 at home and won the series 4-2. After they were said to be down and out, they rose up for the occasion. They eventually went on to beat a Westbrook-less Thunder team 4-1 in the conference semifinals and ended up going to the Western Conference Finals to face the San Antonio Spurs. They lost 4-0 to the Spurs in the WCF. The Spurs basically shut down Zach Randolph and Marc Gasol. The Spurs wanted payback for bouncing them out of the first round in the 2011-2012 playoffs I mentioned earlier. Rudy Gay was traded in mid season and some called it a bad trade. Many wrote the Grizzlies off and doubted. They proved those haters wrong once again.
And lastly the 2013-2014 regular season started off as a train wreck. That's why the NBA is a marathon and not a sprint. Memphis lost Marc Gasol and Tony Allen to injury last season. Marc Gasol missed 23 games early in the season due to a knee injury. Tony missed 27 games last season as well. Everyone thought this team was done. The Grizzlies had to scratch and claw their way to get to the playoffs last season. But you know what..they succeeded. From October to December the Grizzlies went 13-17. From January to April went 37-15 and leaving them with 50 wins and ended up as the 7th seed in the West. Even though they eventually lost to the Oklahoma City Thunder 4-3 in the first round of the playoffs, this team showed what grit and grind was all about. Marc Gasol played in 59 games for the Grizzlies last season. Furthermore, in games in which he played the Grizzlies went 40-19. This proves that when they are at full strength, they are a force to be reckoned with. The Grizzlies probably would have won game 7, if Zbo wasn't suspended for allegedly punching Steven Adams. That suspension was a travesty!!
Sometimes, I think fans often lose sight of the big picture. These guys are human and sometimes our expectations of them causes for perfection. And they're by no means perfect. They just have to find a way to use what they have. They have to play to their strengths and know their limitations. A division banner would have been nice, but what teams strive to win the division? Their focus should be on a 2014-2015 NBA Champion banner. I'd rather have a parade on Beale Street than a division title. Some division winners have been bounced out of the playoffs in the first round. The Southwest Division is one of the toughest divisions in the NBA and this year, there's a chance that all 5 teams will be in the playoffs.
A famous quote by Mark Twain: "It's not the size of the dog in the fight, it's the size of the fight in the dog" describes this Grizzlies team perfectly. You can't keep a good team down when their backs are up against the wall. Especially, when they feel disrespected and have something to prove. They have their minds set on June. Yes, they had their bumps in the road late in the season and things are uncertain with key injuries. But I believe the injured players will be ready to play in the playoffs. This team has shown us time and time again not to count them out. There's no quit in the grit. Lately I questioned their belief in themselves, but I know now that they do believe in themselves. They know if they play the real Memphis Grizzlies basketball, they can beat any team in the league. They have to hold each other accountable and just win. We all know playoffs basketball is a different animal then the regular season. The season series with teams doesn't matter because all 16 teams start out at 0-0. Sometimes home court advantage counts but sometimes it means nothing because the Grizzlies are winning on other teams home floors. They have done it before and I anticipate that they can do it yet again. At this moment, it is not known who the Grizzlies will face in the first round. But I do believe this team will give their all and compete against the team they have to face. It might not be pretty but I know it will be Gritty. Believe Memphis, the playoffs are about to start this weekend. Let's pack the Grindhouse when they play in Memphis and have it noisy and uncomfortable for the visiting team. We all know that the Memphis Grizzles are ALL HEART IN HOOP CITY!!!! Are we ready? Because WE DON'T BLUFF!! 
***Stats are from basketball-reference.com****

Latest posts by Sharon Brown
(see all)