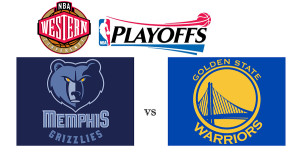 In Shy's Corner: All Heart…Grit…Grind
The Grizzlies had a chance to go 3-1 on the Warriors on this past Monday night in Memphis. That didn't go as planned. The Warriors came out rejuvenated and secured a much needed victory to tie the series 2-2. Now the Grizzlies will be back in Oakland later tonight. Will the momentum shift back in the Grizzlies favor? Are the Grizzlies destined to get the respect they have long deserved? This series is far from over.
In this edition of In Shy's Corner, I will give my thoughts on what the Grizzlies must do to get another win in Oakland tonight.
Aggressive: The Grizzlies must be aggressive tonight in a very hostile environment. Let all watching know, they will not go down without a fight.
Locked in: They must be locked in on both ends of the floor. Make the Warriors work and don't make anything easy for them.
Lethal: The Grizzlies have to be lethal on offense. They must have a better shooting percentage than they did in the Monday night loss. Guys need to only take the shots they're capable of making. If you're not a jump shooter, pass the ball to someone else. This game is too important for poor offensive decision making.
Heart: Every player that enters the game for the Grizzlies must show heart. The players should give their all on every possession. The heart of the team must be on display.
Energized: These guys have to be energized for the full 48 minutes. Lackadaisical play is not allowed. They have to have energy from start to finish. This energy should be contagious.
Adjustments: Adjustments have to be made. Dave Joerger must have the right combination of players on the floor the entire game. He can't afford to let Steve Kerr have the last laugh.
Relentless ~ The team must remain relentless.
Tenacious ~ The defense has to be tenacious like it was in Game 3 and Game 4.
Grit ~ True grit has to be shown by the Grizzlies in this game.
Renewed ~ All of the players need to have a renewed mindset. They must be prepared to win this game!
Intensity ~ The Grizzlies have to have the same intensity level that was shown in the games they have won.
Toughness ~ Toughness is in these guys and they have to show the Warriors how tough they really are.
Grind ~ It's all about the grind. Grinding is what they do and who they are.
Remain poised ~ If they Warriors take a lead, the Grizz must remain poised and compete. Teams make runs and they must respond to any adversity.
Inconsistency ~ This game is too important for inconsistency. Each player must use his strength to the fullest and know his weakness. Inconsistency should be in the past and should have been dumped in the Mississippi River after Game 4. Every player on this team must be consistent when called upon.
Need to Believe ~ They need to believe in themselves. It truly will be Memphis vs Errrbody and they need to believe that they can beat the Warriors in this series.
Defiant ~ This should be a defiant group and show why they belong to be in the conversation as contenders. Defying the naysayers is sweet revenge!
These guys are once again the underdogs and that's not a bad thing. One thing I have learned is to never underestimate an underdog. History has shown underdogs win sometimes. That's why this team is ALL HEART GRIT GRIND! Memphis are you ready? Do you believe? I do!!!

Latest posts by Sharon Brown
(see all)