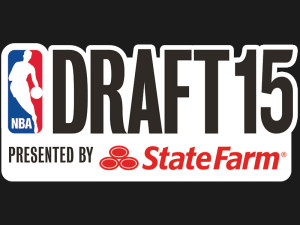 The 2015 Draft
Last night the NBA held the 2015 draft. Memphis held the 25th pick in the first round, while having sold their second round pick to the New Orleans Pelicans from the trade that brought the Grizzlies roster Jeff Green from the Celtics, and Russ Smith from the Pelicans. The same trade that exited Quincy Pondexter back to his NBA beginning in New Orleans.
There are many wheels spinning in Grizzland. Factors impacting draft decisions hinge on part on the much debated/discussed Marc Gasol free agency decision. That decision alone has a many pronged trickle down effect. If Gasol stays, Kosta Koufos will most likely depart, leaving the Grizz with the need for a back-up big man. Several of the Grizz pre-draft workouts were dedicated to big men. If Gasol leaves, in likelihood Kofous will be promoted to primary center, in which case the Grizz still need backup to tandem with power forward Zach Randolph.
It is no secret that an essential unit addition must have the ability to score, preferably from the perimeter. Courtney Lee and Jeff Green, both acquired from the Boston Celtics, albeit in different trades, were supposed to address outside shooting. Courtney Lee, while inconsistent, has filled that role better than his more athletic counterpart Green.
The gears of the Grizzly machine picked up speed two days ago. In a pre-draft trade, the Orlando Magic traded Luke Ridnour to the Memphis Grizzlies for the rights to the 2013 second round draft pick Janis Timma. That trade alone earned the Grizz about 1.4 million in cap space. Early yesterday the Ridnour was traded for the acquisition of Matt Barnes. This amounted to much speculation as to whether or not the Grizzlies intended to keep Barnes, or package him in another trade in conjunction with the draft. Per the post draft press conference with Grizz GM Chris Wallace, Barnes will see playing time in Beale Street blue. No announcement has been made as to whether or not Barnes initiation will come complete by an old fashioned jump in. James Harden's mother has been unavailable for comment, probably because no one has contacted her, as to whether or not she would agree to head up the welcome wagon committee welcoming Barnes to Memphis. That being said, Barnes fits the grit and grind style of the Grizzlies, and should be a good fit. He was after all a groomsman for resident killa Tony Allen.
The acquisition of Barnes, like him or not, was an excellent business execution by the Grizzlies front office. Turning 3.1 million into 7.2 million is crafty decision making.
As the draft commenced, chatter increased as to the pick-up. With the 25th pick the Memphis Grizzlies selected Jarell Martin. Most had been watching RJ Hunter, who went to the Boston Celtics. Hunter has a reputation as a shooter. We need a shooter. And we passed. We passed, in part, because Hunter shoots a whopping 30%.
Jarell Martin hails collegiately from LSU. He stands 6-10 and weighs in at 235. He was part of the Grizz pre-draft workouts, and performed impressively. For a big man, Martin has speed. LeBron James big man speed. Martin  has good handles, is an excellent offensive rebound collector, and finishes strong at the basket. Martin also has the ability to draw the foul at a high rate, and is an excellent free throw shooter. Last year in his sophomore year at LSU he sank 140 from the charity stripe. Martin is an All American Honorable Mention by the Associated Press, and a first team All-SEC selection. He ranked third in the Southeastern Conference in scoring, rebounding, and field goal percentages (.509), and 4th in minutes per game. Last season as a sophomore his analytic numbers are impressive 16.9 points, 9.2 rebounds, 1.8 assists in 35.1 minutes over 32 out of 33 starts. Martin recorded 15 double-doubles last season (first name 20, last name 10 anyone? Beuhler…Beuhler?) 5 of which were in the last 7 games of the season. He's also highly athletic, with good body control. Martin's athleticism was highlighted twice by ESPN's Plays of the Day, one being a powerful windmill slam against Texas Tech, the other a Vince Carter style between the legs slam against Florida. Grizzly GM Chris Wallace notes the one are Martin will need development is defensive transition, but that is a transition all draftees must make. Wallace also mentioned that Martin has potential for rapid development, has rare skills for a power forward, and makes plays through traffic.
Martin has sustained an unspecified foot injury, and will likely take the summer to rehab rather than aggravating the injury participating in summer league. There was also rumor that Martin was promised the draft pick-up by the Grizzlies after the June 12th pro game, a rumor that GM Chris Wallace denied at the post draft press conference.
As I mentioned earlier, the Grizzlies had no second round draft pick, as it had been optioned to New Orleans in the trade for Green and Russ Smith. As often happens in the draft, that doesn't prevent other deals from being made by organizations with no picks. In another display of front office wizardry, the Memphis Grizzlies have traded Jon "Badger" Leuer to the Phoenix Suns for their 44th round draft pick Kentucky's Andrew Harrison.
Andrew Harrison was considered a top five recruit in 2013, his twin, Aaron Harrison a top 10, in 2013. Both entered Kentucky at 2013 with massive potential. Andrew was drafted in the second round at #44 by the Phoenix Suns, and traded to the Memphis Grizzlies for Jon Leuer. Aaron Harrison went U drafted last night.
Andrew Harrison stands at 6-6 with his shoes on, and weighs in at 215. His height and strength are considered advantages in his point guard position. Harrison stands a good 6 inches over current Grizz floor general Mike Conley. The pickup of Harrison indicates the confirmation of the rumored departure of Grizz backup point guard and unofficial Rogaine spokesperson Nick Calathes. Calathes landing point is as of yet undetermined. While shopping for an NBA spot, most likely Calathes will return to an overseas destination.
Andrew Harrison participated in the 2013 Jordan Brand Classic, and the McDonald's All American Boys game. He had a disappointing freshman season, shooting low field goal percentages, and putting up an assist to turnover ratio of 1.4. This was attributed to difficulty transitioning to the college style of play. However, his sophomore season saw improvement. He averaged 15 points 5.7 assists per 40 minutes, and upped his assist to turnover ration to above 2.
Under the Calipari system of one and done rent a talent, Kentucky stacked their 2014 roster. Calipari's knack for acquiring talent is well documented, as is his ability to have player stand-ins for entrance testing resulting in an entire season being stripped.Surrounded by his twin brother Aaron; as well as well as 1st round #1 Timberwolves draft pick Karl Anthony Towns, and first round #6 Kings draftee Willie Cauley-Stein, Kentucky went undefeated in the regular season. In both his freshman and sophomore year Harrison helped his team to the Final Four. This season's championship appearance resulted in a loss to the Wisconsin Badgers. In his final game for Kentucky Andrew Harrison contributed 13 points and 4 assists.
Harrison also hopefully learned a lesson in maturity when mic'ed at the post championship press conference he called fellow Wisconsin competitor Frank Kaminsky a curse word followed by a racial slur. Harrison apologized through social media, and to via phone conversation, to Kaminsky.
Andrew Harrison is a versatile point guard whose size allows him to create space for plays, is difficult to guard when size is mismatched, and has the ability to go to the basket ambidextrously. He's good on the pick and roll, but conversely struggles off the bounce. He's also adept at creating opportunities at the line, averaging 80% at the free throw line.
There are sure to be other developments to the Grizz roster in the coming weeks. Next week summer league commences in Orlando. In addition to the Grizzlies, the Miami Heat, 2 teams from the Orlando Magic, the Indiana Pacers, Brooklyn Nets, Charlotte Hornets and the Detroit Pistons will compete. We'll keep you covered, stay tuned.

Latest posts by Jennifer Conroy
(see all)