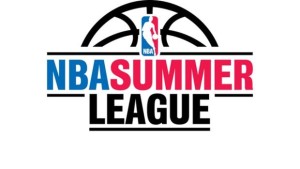 Sudden Death
Game 3 for the Memphis Grizzlies brought battle with the blue team of the Orlando Magic. Memphis had a rough first half. Poor shooting decisions combined with poor shooting quickly led to a 17 point lead build by Orlando.
Jordan Adams rested game two, nursing a sore knee, and the team had a day of rest yesterday. Adams reported improvement in the knee pre-game, participating in both practice this morning and shoot around. While Jordan had an off shooting day, he was instrumental in keeping the Grizzlies engaged in play. Adams has been hard at work in the gym, and it shows. His physical fitness has translated into speed. Adams is player with both good mechanics and fundamental skills. While he is perhaps not the most athletic, he uses his knowledge to play smart. He understands passing angles and is able to anticipate to jump the lane, in conjunction with using quick hands to pick off the pass. He's also able to position himself well under the basket. While Adams is praised as an offensive player, he's versatile and able to contribute effectively defensively. Finishing with 15 points, 2 offensive rebounds, 3 defensive rebounds, 2 assists, and 4 steals points to a well rounded game for Adams.
Defensively the Grizzlies would not have survived the day without Jarnell Stokes. Stokes has improved his ability to control his body in traffic, and his posture in contested shots is straight up helping him to avoid getting called on the foul. Stokes was the workhorse in paint all day, maintaining position, and grabbing boards. Stokes has also improved his ability to create offensive contact that results in time at the line. He's also put in work refining his shot from the free throw line, and that was instrumental in today's win. In sudden death overtime Jarnell grabbed the defensive rebound, and kicked the assist to Russ Smith's game winning shot.
Russ Smith is owning summer league. He's learned to slow his roll when necessary, giving him time to make better decisions. While Smith is a proficient shooter, today's game saw him facilitating and delegating the ball. This is a necessary skill in terms of the Grizzlies official roster, as Memphis runs its office through the 110 million dollar man in the paint. However, in the first half that was occasionally a much needed opportunity for an easy basket. Smith has been athletically acrobatic in each game, and game 3 was no disappointment. After picking up a steal at half court, Smith slammed off the fast break. Not only did he slam, it was with authority, and obligatory rim hang. Smith finished with 20 points, 9-12 from the field, and 2-3 from the perimeter. Smith also also flexed his vertical grabbing 3 defensive rebounds, and winning a jump ball after being caught up in an Orlando bear hug. Three assists and 2 steals, a black eye, and 1 sudden death game winning shot for Russ Smith.
Additionally, Tony Crocker, who had been playing in Israel, and is now committed in Turkey, contributed 12.
Credit must also be given to Coach Jason March, and Glynn Cyprian for making excellent rotations, and adjustments throughout the duration of the game. Also to player/coach veteran Vince Carter for calling out the referee resulting in a play redo jump ball.

Latest posts by Jennifer Conroy
(see all)