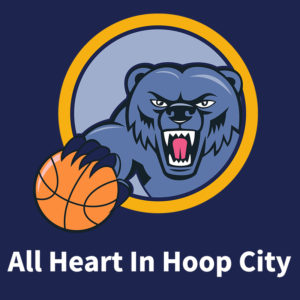 New Beginnings: A Goodbye to the Core Four
Dear Core Four,
As I prepare for the season opener, it's finally sinking in to me that an era in Memphis Grizzlies' history has ended.  If I'm honest, I knew at the end of last season that it wouldn't quite be the same anymore, but I never expected to feel like I feel.  A chapter in this franchise's history has ended.  Everything can't last forever.  Things do have to change.  I know that; I really do.  That doesn't make entering this season as a Memphis Grizzlies' fan any easier though.
After seven great seasons, this franchise will embark upon a future without the four of you.  The franchise has seen players come and go, but through all the trades and shuffles, there stood you, The Core Four.  You are four different players that each brought something different to the franchise's success.  The four of you arrived here under different circumstances.  Over the years, you all grew individually and collectively.  You're four different players who've seen good, bad, happy and sad times together. You all formed a bond and together gave this franchise an identity and successes it had never seen before.  You made history, defied odds and baffled fans and outsiders alike…together.  The four of you started as teammates and became brothers, and as fans we've witnessed it happen.
The Core Four is no more.  Zach Randolph has become a part of the Sacramento Kings.  Tony Allen has become a part of the division rival New Orleans Pelicans, and to add to the awkwardness of it all, we'll see him in the season opener.  Mike Conley and Marc Gasol have been tasked to lead this franchise into its next chapter.  It's been weird seeing ZBo on the court with the Kings.  That 50 just doesn't look the same on a purple background clearing the boards as it did with Beale Street Blue.  It will be odd seeing TA likely kicking his foot up on the scorer's table on opening night, but checking in from the opposite side of the court.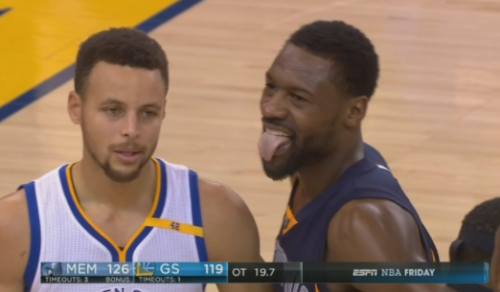 The four of you are honestly the reason I initially invested my time and money as a season ticket holder for my now seventh season.  Sure, I would go to games when I could get tickets from my job or even purchase tickets myself occasionally for single games.  It was the four of you, however, that made me want in for 41 games plus playoffs every season though.  I've literally probably missed going to a max of 25 home games (including playoffs) since the start of the 2011-2012 season.  Watching the four of you play has been a delight.  It hasn't always been pretty.  There were times it was ugly.  You've each suffered injuries; some of the injuries so bad that they almost brought tears to my eyes.  The good times always outweighed the bad for me though.  So, it's sad to see arguably one of the most cohesive units in basketball history dismantled.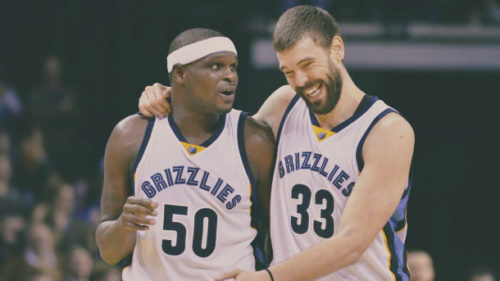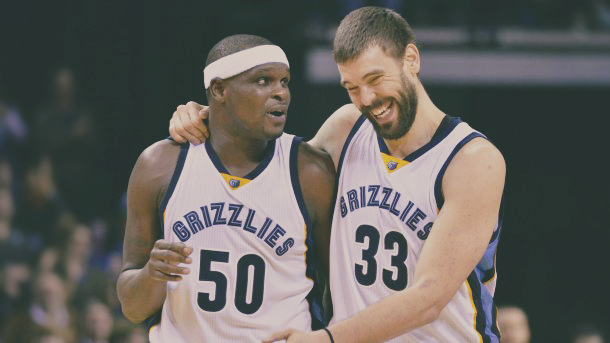 By now, I'm normally really geeked about the season, but I haven't been as ready as I normally would be.  Then it occurred to me that's it's because of you.  In a way, I'm grieving the reality of no longer seeing the four of you: together, in the same uniforms, on the same team, putting on for this city, working towards the same goal.  In different ways, each of you made the people of this city fall in love with you.  Likewise, in your own ways, each of you has shown love for Memphis and Memphians.  So, it's definitely going to be different embarking on the first season without you all together.
It's time to step into a new chapter in Memphis Grizzlies' history, though.  It's up to Conley and Gasol to forge ahead and build on the great times you all had.  Allen and Randolph have left big shoes to fill.  You'll go down in Grizzlies' history as the first to have your jerseys retired, which isn't a surprise for anyone who understands what you meant to this franchise and still mean to our city.  It went without saying that no other player could wear the number 50 or the number 9 for this franchise.  When it's all said and done, the same will hold true for the number 11 and the number 33.  Whether you ever get the national notoriety, you're our guys, forever and always.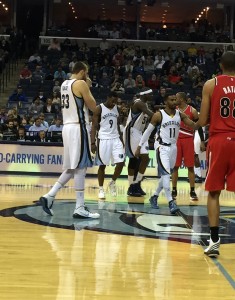 You can still find me in section 112A of the Forum rooting for you all, obnoxiously loud.  The love is still the same, Core Four, whether you're donning the Beale Street Blue or not.  I'm rooting for you all.  Thanks for the memories and making me and so many others Believe Memphis.
#GNGForever
#CoreFourAlways
#Memphis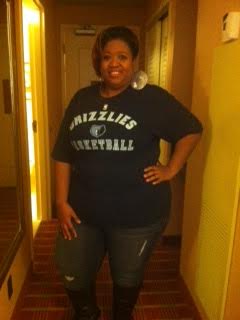 Latest posts by Carmen Patton
(see all)