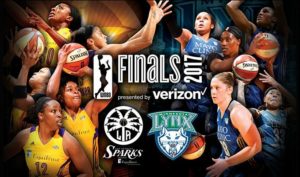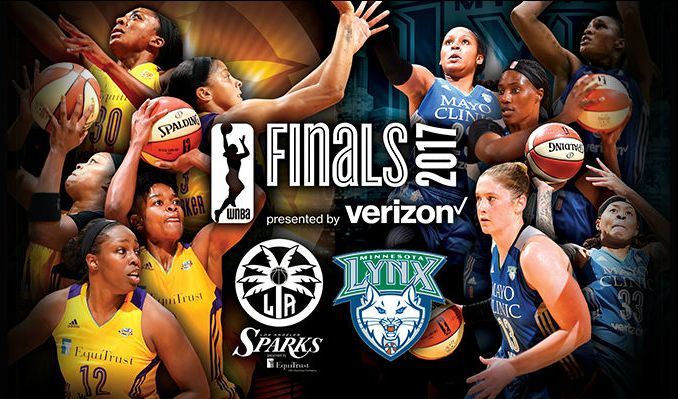 Minnesota Lynx Shred Los Angeles Sparks in Game 4, Claw Their Way Back From Elimination

Final:
Minnesota – 80, Los Angeles – 69
They ain't going out like that.
The Minnesota Lynx roared to life in a massive display of dominance in Game 4, easily outworking the Los Angeles Sparks and forcing a Game 5 back on their home court.
In what was almost the complete opposite from Game 3, four of the Lynx starting five ended the night in double figures.
Including double-doubles from league MVP Sylvia Fowles, who finished with a game high 22 points and 14 rebounds, followed closely by Rebekkah Brunson, who had 18 points and 13 rebounds.
Seimone Augustus, who was scoreless in Game 3, finished the night with 10 points, 8 rebounds, and 2 assists.
Point guard Lindsay Whalen, who was also scoreless in Game 3, had just 4 points, but made her presence felt by facilitating for her teammates, as evidenced by her team high 8 assists.
Maya Moore finished with 15 points, 8 rebounds, 3 assists, and 2 steals.
Perhaps equally important is what she *didn't* have, personal fouls, with just 2 in Game 4. Foul trouble plagued Moore early in game 3, and she would eventually foul out near the end of the second half.
For the Sparks, Odyssey Sims lead the team in scoring with 18 points, 3 rebounds, 3 assists, and 4 steals.
Nneka Ogwumike wasn't far behind with 17 points, 8 rebounds, and 3 assists.
Chelsea Gray would contribute 8 points, 3 rebounds, a game high 9 assists, and 2 steals.
Candace Parker had 11 points, 8 rebounds, and 3 steals. Alana Beard finished the night with 8 points, 6 rebounds, and 2 steals.
The Lynx dominated with 21 second chance points, compared to the Sparks 5.
The Lynx also outscored the Sparks 36-32 in the paint, and absolutely dominated on the glass, with a total 48 rebounds to the Sparks 28.
The series is now tied 2-2, and it is still very much anyone's game.
Can the Lynx hang another game back in Minnesota for the championship, or will the Sparks answer back and defend their title?
Either way, we all win another game of WNBA excellence.
Game 5 is for all the marbles. And of course, the 2017 WNBA Championship.
What: 2017 WNBA Finals – Game 5
When: Wednesday, October 4th @ 7PM
Where: Williams Arena, University of Minnesota, ESPN

Latest posts by Aimee Stiegemeyer
(see all)