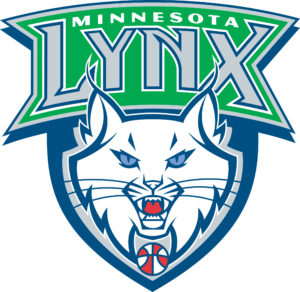 Lynx defeat Mystics, 93-76.
The Lynx improved to 10-1 for the season to remain at the top of the WNBA standings with the best record. They suffered their first loss of the season against the Connecticut Sun 98-93 on June 17th. The Mystics fell to 7-5 for the season.
"I was pleased. I told the team that we came out with exactly the focus that I was hoping for in our defensive effort," Lynx head coach Cheryl Reeve declared after the game. "We just lost a game here at home after scoring 93, so I was hoping we would respond the way we did and that we'd be incredibly hard to play against. We played off of our defense and then got some good offense."
Maya Moore led the Lynx with a near triple double with 22 points, 11 rebounds and seven assists plus two steals. "Last game, we did enough offensively to win the game and that's typically when our defense comes in and gets that separation for us," said Moore. "We didn't put enough stops together last game, so we came in with a mindset in practice on Monday that we wanted to increase our intensity a little bit more on the defensive end."
Moore continued, "Tonight was fun, because we knew we'd come in with a defensive challenge. Whenever we can lock in defensively, usually our offense is right up there and we can play off of our defense like we did tonight."
Sylvia Fowles continued her dominance with 21 points and a game-high 15 points. Fowles recorded her 113th career double-double as well as her 45th career 20-point/10-rebound game of her career. She is averaging 20.9 points, 10.3 rebounds off of 66.4 percent shooting for the season.
The Lynx finished with 21 assists, while assisting on 21 of 33 baskets compared to the Mystic's seven. The Lynx also out-rebounded Washington 43-31 and won the points in the paint battle 44-26.
Taylor Hill led the Mystics with 21 points in the game. It was her fourth 20+ point game of the season.
Elena Delle Donne added 17 points and eight rebounds and Kristi Toliver had 14 points and three rebounds.
Up Next
The Lynx are back in action on Sunday in St. Paul to host the San Antonio Stars at 6 p.m. at Xcel Energy Center.
The Mystics will take on the Chicago Sky at the Allstate Arena on Sunday at 6 p.m.

Latest posts by Sharon Brown
(see all)