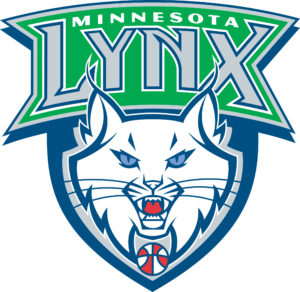 Sugar couldn't save NYL from the hot Lynx
Sugar wasn't sweet enough to stop the Minnesota Lynx on Madison Square Garden on Thursday night. The Lynx beat the New York Liberty 90-71 to extend their season to 2-0.
All five Lynx starters were in double figures lead by Maya Moore. Moore recorded a double double with 16 points (12 of which she scored in the second half) and a game-high 11 rebounds along with a game-high six assists. This was the 29th double-double of her career.
"I'm just glad to see us make improvements from game one to game two," Moore said. "There was a lot of energy in the building today so I think once we put some stops together in the fourth quarter, we were able to defend the lead. We played with great poise and we were able to open up the lead at the end."
Lindsey Whalen and Sylvia Fowles each ended with 12 points. Seimone Augustus and Rebekkah Brunson chipped in 11 points each.
Sugar Rodgers led all scorers with 20 points for the Liberty and 19 of which were scored in the first half. Rodgers also finished with seven rebounds and two assists. Rodgers wasn't happy after the game. She uttered, "They just outplayed us tonight. We didn't do the little things like defending, rebounding, just going out there and having fun.
Rodgers added, "We know they're a great team. We're trying to get on that level. We'll take everything from this game and go into practice and say 'this is what we have to do.' We're holding people accountable across the board."
Brittany Boyd was the only other Liberty player in double figures added 16 points, four rebounds, three assists and two steals. Boyd left the game midway through the fourth quarter after an ankle injury. Head Coach Bill Laimbeer discussed Boyd's injury after the game: "Boyd injured her Achilles and she is going to have an MRI tomorrow. We'll have more information tomorrow."
Stats of the Game
Field Goal Percentage: Lynx 45.7 percent (32/70), Liberty 35.3 percent (24/68).
Rebounds: Lynx 37 (6 OREB), Liberty 33 (8 OREB)
Bench Points: Lynx 28, Liberty 17
Three Point Field Goals: Lynx 42.9 percent (9/21), Liberty 37.5 percent (6/16)
Points in the Paint: Lynx 30, Liberty 24
Fastbreak Points: Lynx 6, Liberty 14
Assists: Lynx 20, Liberty 14
Steals: Lynx 4, Liberty 7
Up Next
Lynx will travel to Dallas to take on the Wings on Saturday at 6 p.m. CT.
Liberty opens a two-game West Coast road trip at Phoenix on Tuesday, May 23, at 10 PM (ET).

Latest posts by Sharon Brown
(see all)