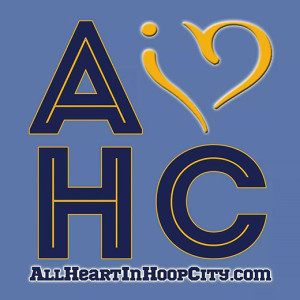 Memphis Grizzlies vs Charlotte Hornets: The win that almost wasn't
This is going to be short, and then I want to never think about or speak of this game again. Yes, I know a win is a win, and one that put us at a new franchise record of 3-0, but there is no arguing that what transpired on the court last night was one of the ugliest sports games I have ever watched. Which is saying a lot, because I've been a Chicago Cubs fan since I was a kid.
There is no one single answer to what made last night's game so painful to watch, but let's just say if that were a question on a multiple choice test, the answer would be all of the above. There were a few brief moments of decent play, but cumulatively the whole thing was a train wreck of epic proportions. Actually, that might be an insult to train wrecks.
Things got off to an ugly start with Tony Allen earning a technical foul in the first few minutes of the game, presumably for jawing with Lance Stephenson. Whatever the official reason, it seemed to have lit a defensive fire under the Grindfather, as two of his four steals in the game happened shortly thereafter.
The Grizzlies ended the game with an abysmal FG% of 36.3, and 27.7% from beyond the arc. The Hornets weren't exactly shooting any better with a FG% of 36.1, but they did manage to outscore the Grizzlies in 3 out of 4 quarters.
We can thank Vince Carter for his three made 3s, because they were the only ones that fell all night. In fact, everyone was having an issue getting shots to fall, including a miss from Zach Randolph late in the second half that practically defied the laws of gravity. We could have built a house with all the bricks from last night.
Our bench had another lackluster performance even with Carter's 3 point efforts, and were outscored by the Hornets bench, 20-29. Jon Leuer made his first field goal of the season, which turned out to be his only one for the night. Both our rookies, Jarnell Stokes and Jordan Adams, were DNP again.
One of the few bright spots of the night was Marc Gasol's beautiful skyhook in the 2nd quarter. Big Spain led all scorers from both teams, finishing with 22 points, including a huge layup and 1 with just under a minute remaining, giving the Grizzlies back the lead, and securing the win.
In the end, the Grizzlies managed to grind out the win, which is what really matters. But I think I can speak for all of Grizz Nation when I say that I hope I never see another game as ugly as this again. On to the next one, indeed.
Final Score:
Grizzlies- 71
Hornets- 69
The Grizzlies return home to the Grindhouse on Monday November 3rd, meeting up with Anthony Davis, his unibrow, and the rest of the New Orleans Pelicans.

Latest posts by Aimee Stiegemeyer
(see all)