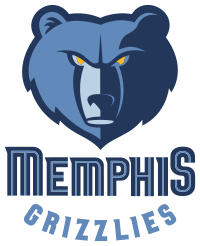 Grizzlies extend training camp invitation to free agent Michael Beasley
After spending the last few days in Memphis working out for the team, the Grizzlies announced Tuesday evening that a nonguaranteed offer to attend training camp had been extended to former Miami Heat forward Michael Beasley to compete for one of the remaining roster spots.
Michael Beasley was the 2nd overall pick in the 2008 NBA Draft by the Miami Heat, where he spent his first two seasons in the league. He had a promising start to his NBA career, starting all of the regular season games his second season with the Heat. It seems however that he has been on a downward momentum since then, with declining efficiency on the court and battling with personal issues off the court. Beasley's return to the Heat last season showed signs of improvement over the 55 regular season games he played, and in January 2014 he was the leading scorer in the league among players who averaged less than 20 minutes per game. However he was virtually unseen as he rode the bench for all but just a few minutes of the team's playoff run.
In his 6 years in the league, Beasley has bounced around to a few different teams. He was traded to the Minnesota Timberwolves in 2010 and remained there until signing a 3 year deal with the Phoenix Suns in 2012.
In early September 2013, Beasley was released by the Suns after being arrested for possession of marijuana, and shortly thereafter signed again with the Miami Heat for the 2013-2014 season. He became an unrestricted free agent earlier this month after Miami declined to bring him back for another year.
If he makes the cut, Beasley could be a potential 2nd backup for Zach Randolph at the three behind Jarnell Stokes. At just 25 years old, there is still a slight possibility he could mature and fulfill some of his earlier potential.
Depending on his performance with the team at camp, Beasley might be worth taking a chance on with a minimum contract, providing of course that he stays out of trouble off the court.

Latest posts by Aimee Stiegemeyer
(see all)