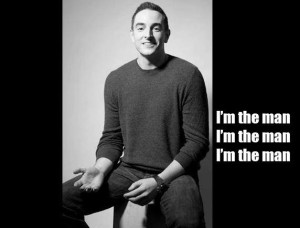 The House of Pera: He's the Man!!
By: Sharon King Brown (@Foxxyshyd)
As it has been reported in http://www.allheartinhoopcity.com/the-state-of-the-memphis-grizzlies/ and covered in other news outlets and various blogs; a major shake-up has taken place in Grizzlies front office. I have considered the information that was put forth and have formed my own conclusion.
Pera vs. Levien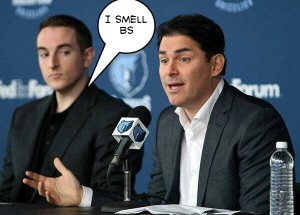 No one knows for sure why this happened abruptly. Robert Pera is the man with all the answers and he's not talking about the firing directly. He's a man with few words; yet his actions speak louder.  Robert Pera is a fan of money and making it. He became a billionaire when he was 34 years old and is the founder and CEO of Ubiquiti Networks, Inc. Somehow the relationship between Robert Pera and Jason Levien took a wrong turn. Jason lost Pera's trust. A relationship without trust is like a Bentley parked in your garage with no motor, useless. When the trust is gone, the relationship customarily ends. Jason Levien underrated Pera's reach. Sometimes in life, one may foresee victory while underestimating the power of others. Theoretically speaking, Levien probably forgot who was boss and Pera had to eventually usurp his authority. It seems Pera didn't want to be handled anymore.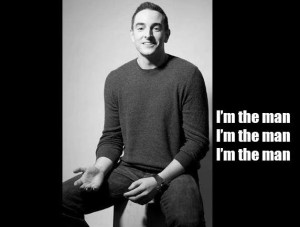 Casualties
Stu Lash
He is said to be a great guy. He had just bought a home in Memphis. Unfortunately, his loyalty was with his friend Jason Levien. He was an unfortunate victim in the whole situation. You rise to the top with your friend and will be kicked to the curb with that same friend. Regrettably, he's a casualty in the power struggle between Pera and Levien. Hopefully, he will land another job soon.
David Mincberg
Who? Most fans never heard of David Mincberg until after Levien and Lash were dismissed. We still don't much about him. All we know is that he was Levien's guy at one point. He and Joerger reportedly hate each other. He and Pera became friends and we were lead to believe he was in Pera's ear about Levien. It has been said that Mincberg wanted a larger role in the Grizzlies basketball operations. We really don't know what his role will eventually be with the organization.
(Below I will attempt to answer some questions that I asked in my previous column that many Grizzlies fans wanted answers to.)
The Aftermath
•Will there be a coaching change?
Dave Joerger was granted an interview with the Minnesota Timberwolves. Reportedly, he was going to become the T-Wolves next coach. That changed quickly however. Joerger and Pera had extensive conversations via phone and it was decided that Joerger will remain Grizzlies head coach. Apparently, it was the first time since Pera became majority owner of the franchise that he and Joerger had a real heart to heart conversation. I guess they needed to cut out the middleman which was Jason Levien. The two hashed out their differences and decided what is best for the organization. So Pera sweetened the deal by restructuring Joerger contract; Joerger received an extension to his contract with a fourth year guaranteed and a fifth year team option. Going forward Dave Joerger will be the head coach of the Memphis Grizzlies.
•Will this decision have an adverse effect on the franchise going forward?
The franchise has taken a major PR hit and if one is to believe various media reports, Robert Pera is bat sh@t CRAZY!! Words being thrown out are chaos, instability, mess, disaster and rollercoaster to describe what's going on within the organization. The difficulty in this all is we are getting one side of the story coming from anonymous sources. Who benefits from painting the picture of Robert Pera being a raging lunatic? I believe a disgruntled ex-employee is willing to talk to his media friends off the record.
If FA (free agent) players believe the organization is in shambles, they won't agree to play here. It's hard enough to get quality FAs to sign here to begin with.
Will fans continue to attend the games? The word was that our organization was going up in flames.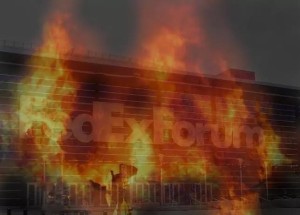 Fans were worried about the uncertainty. People tend to fear what is unknown. We bought into the narrative that Robert Pera had lost his damn mind and we were headed back to being a lottery team. We definitely had flashbacks to drafts parties and the Ivaroni days. Some fans wanted Lionel Hollins (the Ghost of Grizzlies past) back as head coach. His name will always be brought up when things get tough.
•How will this affect the Grizzlies pick in the draft?
Since John Hollinger has agreed to stay with the organization for now, I think we should be able to make a great pick since this draft class is deep. Who knows if we will make some sort of deal to get another pick either higher or one in the second round. However, Chris Wallace hasn't had a very good track record with draft picks. He was part of the FO that drafted Hasheem Thabeet as the number 2 pick in 2009 over the likes of James Harden, Steph Curry to name a few. Chris Wallace has had some success with late draft picks and is responsible for assembling our core (Gasol, Conley, Randolph, Allen). Many Grizzlies fans are still upset with this disaster of a pick! Hopefully, Hollinger, Pera, Wallace, Joerger and the new permanent GM (if someone is hired before the draft) can work together to decide on a great pick.
•How will Zach Randolph's status with the team change since he has a player option in the upcoming season?
Zach Randolph status with the team shouldn't be affected by this major shift in management. Zach is committed to this organization and city. He has stated he wants to retire here and that money is not an issue. Reportedly, he has had positive talks with Robert Pera and trust has been established.
•How will this affect the current players under contract?
I don't think this will affect the players under contract as this point. Joerger is staying and I believe the players understand that the NBA is a business and owners do what they think is best for their organization. Pera and Joerger have been in contact with the players to reassure them that everything will be fine.
•What will happen in free agency? Will Mike Miller, James Johnson or Beno Udrih re-sign with the team?
I think Mike Miller is committed to staying in Memphis. He is a veteran leader and I think he believes in this team. I don't think money is an issue with him as well. The jury is still out on whether James Johnson or Beno Udrih will remain with the team. Once free agency starts, we will have an idea of what direction the new front office is planning regarding adding players.
The End Game?
Everyone is not loyal. Everyone may not have your vision. Evidentally, Robert Pera had a vision and a plan for his organization that wasn't in line with what Jason Levien thought. Pera had to make the changes he thought were best going forward for his organization. He does things on his own terms and doesn't follow standard procedure. Who knows how this story will eventually end? Right now Dave Joerger and Robert Pera are on the same page. They both want the best for the organization moving forward.
We really don't know what the future holds. We hope the Grizzlies organization come out stronger than it ever was before. Unity between the owner and the head coach seems like a great start. There are chapters in this book yet to be written! Grind on Grizzlies, grind on!!
*Robert Pera's theme song going forward:

Latest posts by Sharon Brown
(see all)