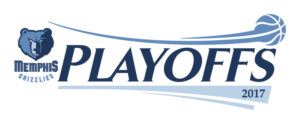 Grizzlies Drag Spurs Through the Mud in Game 4 OT Win, Even Series 2-2. Can They Do It Again Tonight in San Antonio?
After grinding their way to victory in Game 4, tonight the Grizzlies are back in enemy territory for Game 5.
They fought hard, and left it all out on the court. For four regulation quarters and one overtime period, they refused to give up, refused to flinch against a longstanding rival and arguably one of the best teams in the NBA.
When it was all said and done, the Memphis Grizzlies did the improbable: beat the Spurs for a second consecutive postseason game.
It was hardly the beat down the Grizzlies delivered in Game 3, but the Spurs take the same size L for both.
Suddenly, the first round playoff series that many wrote off as an easy sweep by San Antonio, has gotten really interesting.
Here's a quick breakdown of Game 4, by the numbers.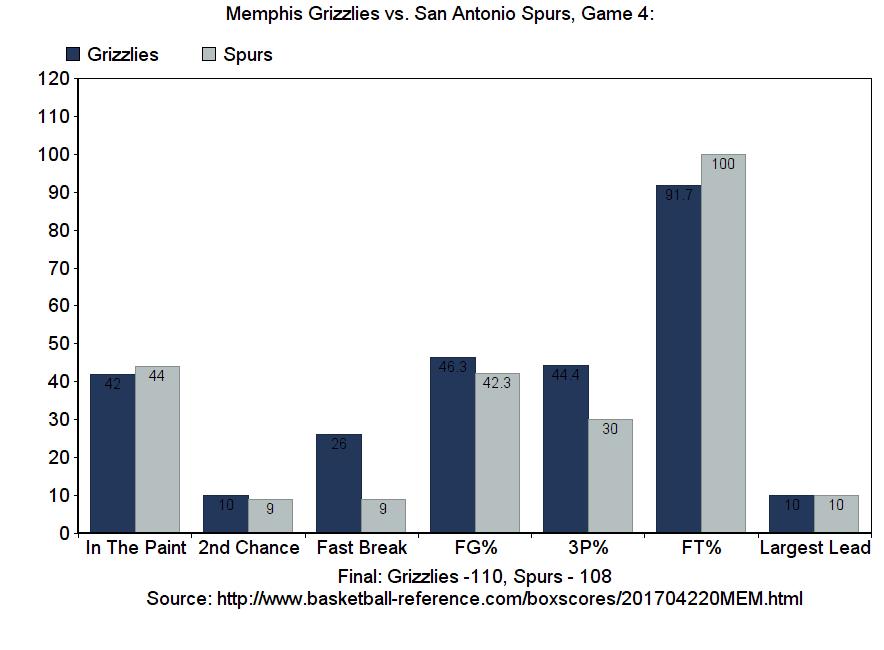 Kawhi Leonard led all scorers with 43 points, shooting 14-30 overall, 7-10 from beyond the arc, and 8-8 from the charity stripe.
Mike Conley led the Grizzlies with 35 points, 13-23 overall, 4-8 from beyond the arc, and 5-7 from the free throw line.
Props to Andrew Harrison for his chase down block with a little over a minute and a half left in overtime, and then making a pair clutch free throws with 22 seconds left.
Props also to Marc Gasol for his game winning bucket.
Props to everyone, really. They all worked their asses off.
This time last year, the Grizzlies were preparing for exit interviews. Now they're preparing to face-off against the Spurs in Game 5, with the series tied at 2-2.
Oh what a difference a year and a good coach makes.
Moving right along…
Tonight the Grizzlies look to do something they haven't managed since 2015 (win a playoff game on the road) and gain the series advantage against the Spurs.
The Grizzlies got a little something from everyone in Saturday night's victory, and they are going to need all that and more tonight if they want to pull off another one.
Something else – NOT turning the ball over 23 times might be a thing to try. 
I'm sure that Gregg Popovich will respond tonight with some adjustments, and Coach Fizdale & Co. are going to have to adapt and respond to them accordingly.
I was curious to see how the head-to-head match-ups were playing out, so I did some comparisons of the starters for each team, with one exception.
The exception just happens to be the biggest obstacle for Memphis and the best player for San Antonio. We all know who I'm talking about.
How Do You Solve A Problem Like Kawhi Leonard?
The above statement is more than just an attempt to find humor in the situation. I have absolutely no idea how to stop Leonard and so far it doesn't seem like the Grizzlies do either. This is less than ideal, to put it mildly.
Here's the breakdown showing how the rest of the starters' head-to-head match-ups during this series have gone, based on each team's respective Game 4 lineup.
And this last one was more for my entertainment than anything else, because…well, you'll see.
Be sure to check out the latest round table discussion from the All Heart staff. We talk a little about Game 4, Game 5, and what lies beyond. 
Now the fine print for tonight:
Game 5- Grizzlies @ Spurs, Tip-off @ 8PM CST
Broadcast: NBA TV, Fox Sports Southeast, 92.9FM WMFS

Latest posts by Aimee Stiegemeyer
(see all)