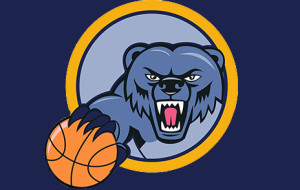 20 things I'm thankful for this Turkey Day
Happy Turkey Day, Grizz Nation!
In an attempt to procrastinate as long as possible before I get ready to leave In the spirit of the holiday, I've compiled a list of things I'm thankful for.
1. Friends and Family- especially my All Heart sisters and Grizz Fam
2. Coach Fizz and his dedication to not just this team, but our community as well
3. Coffee
4. This Grizzlies team making basketball great again
5. Marc Gasol shooting 3s
6. Six game winning streak
7. Not losing to the Sixers in Double OT
8. The continued awesomeness of 8 time NBA All-Star, gold medalist, and greatest dunker in the history of the world, Vincent Lamar Carter
9. Mike Conley showing all the way out
10. Zach Randolph, future Sixth man of the year
11. Tony Allen– FIRST TEAM ALL DEFENSE BABY!
12. Grizz cubs getting minutes
13. Not having to cook a damn thing this year
14. Rob Fischer, Eric Hasseltine, Pete Pranica, and Brevin Knight– Best sideline reporter, radio and TV play by play guys in the league
15. NBA Twitter
16. Brevin Knight and Michael Williams singing Biz Markie
17. Pie. Except pumpkin pie, that's trash
18. Coffeemate bringing back Amaretto creamer for the holidays
19. This semester being almost over
20. The nap I'm planning to take later
Happy Thanksgiving, y'all. I hope everyone has a happy and safe holiday, and remembered to wear their stretchy pants today.

Latest posts by Aimee Stiegemeyer
(see all)