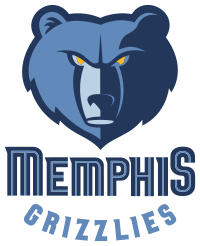 Will greatest Grizzly appear this season? And some milestone watch…
A different writer would probably go with a word like "switch hand" in the title, but not this gal after she realized how hard it was to determine the title of greatest Grizzlies player in past 19 years. Pau and ZBo are certainly the favorites for the crown, but things might shift to another direction after this season. The Grizz king title along with other aspects of Grizzlies history that I dig into in this article will give you my 2014 edition of Grizzlies milestone watch.
First up is the most glaring one, king of the Grizz franchise. Through Grizzlies' continuing playoff success in recent years, one notion exists in our fanbase that Zach Randolph, as the biggest hero for a lot of playoff wins, has surpassed Pau Gasol to become the player with most achievement in franchise history. In the area of contribution to team success, it does seem that way as ZBo led the team to accomplish 8th seed upset in 2011 and ZBo was clearly the most important Grizz in the two rounds of playoff that year. Grizzlies exited playoff with a 7-6 record while Pau-era Grizz failed to win a game in three tries. After new management traded Rudy Gay, who might've been the candidate of this discussion if his story went another way, Mike Conley and Marc Gasol quickly emerged as the most important Grizz strategically speaking with Zach being the top scorer and top rebounder. The three of them led the team to its greatest success as they won a franchise high 56 wins and reached conference finals. It is hard to pinpoint the most important Grizz in that run so I'll let our core three share the title. This season, the team has a chance to make history again as their roster looks just as good as 2013 and a new franchise high of wins and a return to conference finals aren't out of reach if our core stays healthy. Entering his contract year, the new slimmer Wendigo looks to be more aggressive and productive on offensive end than ever before and he is already the focal point of our league top defensive system; Conley steadily improved his scoring ability in recent two years and a career year for him seems to be right in the corner. The two of them have a good chance to be more of stars on this team as ZBo would likely face some decline to his game. If, with all the luck in the world, Grizzlies manage to create new history; or to be less ambitious, they successfully achieve similar result to 2013, Mike and Marc will at least tie up with ZBo in the regard of team contribution.
Secondly it's personal honor which is an area the best Grizzlies haven't shine at. The honors that will be counted here are the ones that award the best players in the NBA, thus it's hard to include awards like ROY and Sixth Man that feature only certain group of guys. Pau won most of the awards in LA which really utilized his strength to its fullest and came up with two championships. He had an All Star selection in Memphis. ZBo, on the other hand, has a glamorous collection as he was selected to All-Star game twice and third team All-NBA once. However, Wendigo looks to be the winner of the category as he scored one All-Star selection, one second team All-NBA, one second team All-Defensive and most importantly, a DPOY award. As of Conley, as much as I love his game, he has only won a second team All-Defensive. What would honors category change entering this season? Big Spain certainly has the chance to solidify his lead as he could potentially aim for All-Star selection, All-NBA team, All-Defensive team or even another DPOY if he actually manages to improve his game at age 30. Zach is not on the rise of his career and Conley will face much tougher competition at guard position but they have chances to win some All-NBA awards as well.
Now enters an interesting if not the most important category, stats leaders and milestone watch. The ones matter here are cumulative simple stats. The scoring leader of Grizzlies history, shockingly, is still Pau. Actually, much to my surprise, none of our core three is in the top three as Rudy and leader of Vancouver-era Shareef Abdur-Rahim take the next two seats. Mike, Zach and Marc stand at 4th, 5th and 7th respectively while Miller ranks 6th. If our core three all average 18 points for 82 games, they will be 3rd, 5th and 6th respectively and I wouldn't consider that an unrealistic goal especially for prime-year Mike and Marc. In order for Mike to surpass Rudy in points total this season, he has to score 23 points every night for 82 games, which seems like too much given our slow pace and the fact that Mike will facilitate a lot. However, he can easily take the first seat in two seasons as long as he stays his scoring average does drop under 15 and he stays relatively healthy.
Pau also leads rebounds total during his time with Grizzlies. However, if Zach averages 10 rebounds every game, he'll surpass Pau in 36 games; so it's safe to say he'll be the rebounds leader for our franchise after this season. In fact, Marc has a chance to surpass Pau in this category this season if he averages 8 rebounds for 82 games. Marc averaged more than 8 rebounds for two seasons in his career and if he operates in the paint more often this season, which seems to be an offensive point of focus in camp and preseason, he might surpass his brother to be the second highest rebounding Grizzly right next to Zach.
Mike is the current leader for assists, steals and games played of all Grizzlies and he will have the most minutes played within 30 games. Marc will surpass his brother in blocking shots in two season if he remains his usual level. Marc is also the proud owner of most fouls committed in franchise history.
Even though milestone watch is interesting to look at, the most important aspects in determining franchise greatest remain team contribution and personal honor. In that regard, a successful year for Grizzlies overall and a career year for Marc Gasol in terms of stats improvement and leadership might push Big Spain to the crown when this season ends.

Latest posts by Jill Kong
(see all)