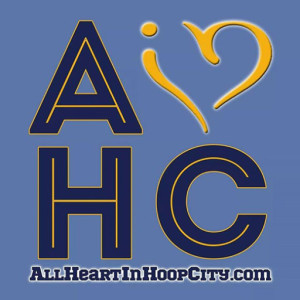 Thunder rolled past the Grizzlies
The Oklahoma City Thunder defeated the Memphis Grizzlies tonight 117-107. Grizzlies are 1-3 this preseason. Most of the Grizzlies veterans had the night off. No Gasol, Randolph, Allen, Prince or Conley. Grizzlies started with Koufos, Lee, Leuer, Pondexter and Udrih. Thunder was without Kevin Durant who is out for 6-8 weeks with a foot injury. Also, Serge Ibaka was out with an ankle sprain and Reggie Jackson has a wrist contusion. Thunder center Kendrick Perkins also sat out.
Game Highlights
Grizz shot 50 percent from the field, 40 percent from three.
Pondexter lead Grizz with 16pts while playing 26 mins. He was 3/5 from three.
Beno Udrih was aggressive from the start playing 24 mins scoring 12 pts, 3 asts, and 2 stls. He shot 2/3 from three.
Jordan Adams played 24 mins and garnered 13 pts, 6 rbs, 2 asts and 1 stl.
Patrick Christopher has 12 pts was 5/7 from the field.
Vince Carter can still dunk!! Vince dunked!!
The Other Guys
Steven Adams had 22 pts, 9/11 from the field and 4/5 from the charity stripe. He also had 6 rebs, 1 stl and 1 blk.
Anthony Marrow had 19 pts and was 3/4 from three.
Russell Westbrook only played 26 mins with 14 pts and an impressive 12 asts.
Jeremy Lamb lead all scores with 23 pts, 6 rbs and 4 asts.
My thoughts
Grizz were very careless with the ball with 22 turnovers (a problem lurking from last season), shot only 68 percent from the free throw line (last year problem, again) and gave up 117 pts to a Thunder team without Kevin Durant. Steven Adams had his way with Koufos and Leuer. Adams scored 12 straight points in 2 mins at one point in the second quarter. And the defense was lacking..who am I kidding, what defense!
I know this is preseason but the guys have to take care of the ball better and make their free throws. This cannot carry over into the regular season.
Back to the Grindhouse on Friday against the Flamengo of Brazil. Grind on Grizzlies!

Latest posts by Sharon Brown
(see all)