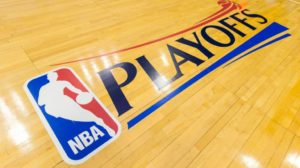 What They Said!!! Grizzlies vs Spurs 04/17/16
San Antonio Spurs (106) vs. Memphis Grizzlies (74)  
Round 1 | Game 1
April 17, 2016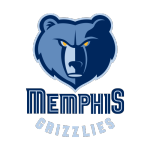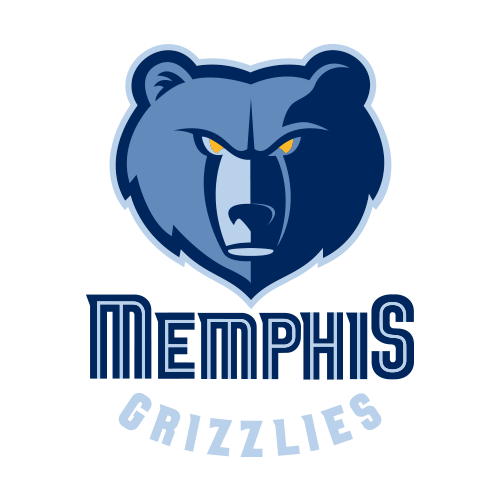 Grizzlies Head Coach David Joerger:
(On the loss…)
"Obviously, a tough night for us. We battled, guys kept competing and the ball didn't go in for us early. We shot in the 20 percentile for the most part in the first quarter. That was tough for us. At halftime, they shot 2-for-11 from three. You kind of know what is coming at that point. They came out in the second half, and I think they went 8-for-12 from three. But we have got to close quarters better. They went 10-2 at the end of the first quarter, they went 9-0 at the end of the second quarter and they went 24-6 at the end of the third quarter, which was kind of a wrap there that put it up to thirty. We've got some young guys that are going to get better. Some of these guys, X's [Xavier Munford] first couple of weeks in the NBA and I thought he went out there and competed and did a nice job. Jarell Martin and JaMychal [Green] I thought had a tough night, although he had some experience last year. So we will go back and watch the video and come back tomorrow and try to get a little bit better and look for making a bigger dent on Tuesday."
(On if he expects the same Spurs defense the remainder of the series…)
"Oh yeah. They were active stripping down on the ball. Our turnovers were a problem, I thought their pressure, they pushed us out on the court, we had some lazy passes. In the first half, they had 10 points off of our turnovers. In a game where we just can't afford that. 17 (turnovers) is too high for us, we need to be down at 12 or 13. But it's stuff we can clean up. We've got to do a better job at creating a lead and getting the ball where we got to get it."
(On this being the deepest offensive Spurs team he has faced…)
"Probably, yeah. I mean Kevin Martin starts on a lot of teams. He's their 12th guy or was tonight. They come at you in so many different waves of guys and different combinations, they can play small and big, they play two power forwards, they're very deep.
(On closing out quarters…)
"I think it has a lot to do with experience, we have a young point guard who is coming along and we got to get to where we go to get to. They executed well offensively and our lack of offensive execution hurt our defense. We get mixed up, jumbled up and don't get back very well in transition so those are the things hopefully we will get better at."
Grizzlies Guard Vince Carter:
(On the third quarter…)
"They hit first, stepped up their defensive pressure, caused a lot of turnovers for us, and got easy baskets. When you are playing against a team like this, at home, you have to value the basketball, and you have to hit shots as well. When we are turning the ball over and not hitting shots, the lead can go from a five-point game to a 15, 20-point game in the blink of an eye. That's what happened for us and I think it rattled us a little bit. We still tried to compete and give ourselves a chance. They did a great job of just pulling away and they started hitting shots."
(On the Spurs making runs to end each quarter…)
"They take pride in that. All teams I have played on, you are aware of closing quarters out, and that's what they do extremely well. Regardless of how we played in the first eight minutes, those last three minutes or so, they just stepped up their pressure and got turnovers. That's when they got their turnovers and easy baskets, at the end of those quarters. That was the difference for us. Now instead of being close, it was an uphill battle. They do a great job. Once they are on top of you, they try to close you out and that's what happened."
(On the importance of getting off to a good start in Game 2…)
"That's our goal, we have to hit first. For us, it is hit first every quarter, be the aggressor. If not, it can be a tough game for us, especially playing them at home. They play extremely well at home. For us, it was continue to move the ball, get them on a move, and knock down some shots as well. Once the momentum started swinging their way, and we turned the ball over it just made it a little tougher for us."
(On this being the deepest offensive Spurs team he has ever faced…)
"Seems all the same to me. Regardless of whomever they put in the lineup. They just reload and guys know their role. A team that knows their role and plays their role to the best of their ability is a tough team to guard and to stop. This team isn't any different."
(On Kawhi Leonard…)
"He is aggressive, he is in passing lanes, he has great on-ball instincts, great hands, and blocks shots very well for his position. Even if he gets beat, he can recover. He has very long arms. He is relentless and really gets their defense started. It helps when you have a couple of 7-footers back there behind you so you can be aggressive on the ball, which he is. He does a great job on the ball as well. He definitely impacted that second and third quarter. That's who he is and we are definitely aware of it."
Grizzlies Forward Matt Barnes:
(On what positives can be taken from the game…)
"None, that it's over. That's the one positive; that the game's over. We'll watch plenty of film tomorrow, get some rest and get back at it Tuesday."
(On what has to happen to make the Grizzlies more competitive…)
"Like I said, we got to take care of the ball. They were very aggressive. I think Kawhi [Leonard] did a good job on everything as far as getting steals, blocks, playing the passing lane. I think he set the tone for them. Next game, we'll come out and make sure we set the tone physically and defensively and try and get a different outcome."
Grizzlies Forward Zach Randolph:
(On the 30-point loss potentially carrying over into the next game…)
"No, it don't matter. If we won by 1, lost by 30 or won by 15, we're just trying to get the win."
(On what changed in the final minutes of the first half…)
"They just hit shots. Kawhi [Leonard] started hitting shots, LaMarcus [Aldridge] started hitting shots. Their whole team just started hitting shots and we just broke down."
(On his advice for the younger players following the loss…)
"Keep their head up. Let them know, forget about this one. We're going to forget about it. Put this one in the backwash and get ready for Tuesday."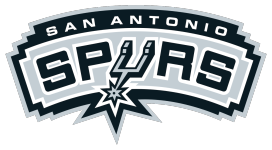 Spurs Head Coach Gregg Popovich:
(On Kawhi Leonard's disruption of the Memphis offense…)
"Kawhi's a very good defender, and he takes great pride in it, and he did what he usually does for us. It's important. He sets the tone for us defensively, and tonight was a good example of that."
(On the defensive activity allowing them to pull away the second half…)
"Well that's the focus of our program is defense. We try to be a solid team in that regard, and I thought in the second half we did that pretty good. I thought our offense really bogged down in the first half. We didn't move the ball. It was a lot of one-on-one. I think it was seven assists at the half, so it wasn't a good night for that. And against the Grizzlies, they're a tough, physical, aggressive team in that sense, so the ball has to move other than dribble. It's got to be passed, and people have to move. I don't think we did that very well in the first half."
(On this being the deepest team offensively that he's ever coached…)
"I don't know."
(On the team's biggest strength…)
"Defense."
(On how instrumental Tony Parker was in the second half in improving ball movement…)
"He was very aggressive. I thought that he picked us up in transition more than anything. I thought that we did a good job in transition. In the half-court, not so much, but transition really picked up."
(On worrying about continuity when resting guys…)
"Down the stretch, we did rest some guys. A couple of guys got a little bit banged up. LaMarcus [Aldridge] on his hand, and Boris [Diaw's] groin, so it was a little bit more than rest. But they're pros and they've all been in the league a long time. It's not a complicated job really when you think about it. It's about competing and about executing, and if you take a night off, I don't think you forget how to do those two things."
Spurs Forward Kawhi Leonard:
(On his ability to disrupt Memphis' offensive schemes…)
"I just tried to bring as much energy tonight coming into Game 1 to make a standpoint for my team, and just be aggressive, and just keep moving from there."
(On the difference between his preparation for a playoff game and a regular season game…)
"Obviously, we're focused on one team. We know we're going to play them four-seven times. But that's the only difference for me. Every game just learning from Tim [Duncan], Tony [Parker], Manu [Ginobili] and the vets on the team and how they enter every game and have the same mindset to win, that's what you have to do. So playoffs isn't a different game for you, it just feels like regular season."
(On taking advantage of the Grizzlies inexperience and closing down on defense…)
"I think we started off playing good defense from the beginning of the game. We weren't making any shots, probably shot 25 percent in that first quarter. They are missing some key players on the team but we're not looking at that, we're trying to go out here and win a basketball game, do the best we can do on the offensive end and defensive end."
(On if his offense is fueled by his aggressive defense…)
"Definitely, I got some easy shots going into that transition and getting some layups and dunks. That's just how you get a rhythm — from my teammates as well, if they're able to get an easy layup, they're just going to gain more confidence."
(On improving his three-point shooting in the offseason…)
"I wasn't really focused on coming to shoot 50 percent or 40 percent from three. I really work on every part of my game. It's just repetition. I changed my shot my first year and just be able to have reps and know my rhythm and how my form is. I think that's just part of it and (to) be able to shoot in game. In-game experiences are the best thing that can happen to a player."
(On the importance of getting off to a good start in Game 2…)
"It is very important, every game is for us. Obviously, it's our next home game before we go away so it's going to be very important to come out with the same energy, focused, executing on the offensive end and trying to get a win, and hopefully have this rollover into Memphis."
Spurs Forward Tim Duncan:
(On the Spurs adjusting in the second half…)
"It just takes a little while. When playoffs start, you kind of have, whatever you want to call it, playoff jitters. Just trying to work yourself out. It just took us a quarter or two to get that rhythm going. Once we got it going, defensively we were pretty solid the whole way through, then some shots started falling. Then we kind of extended that lead. I think just giving ourselves a quarter or two to kind of get ourselves rolling."
(On Kawhi Leonard disrupting Memphis' offense…)
"Luckily he's been doing that all year for us. Tonight he was exceptional. Getting three or four layups early. Getting on that open court, getting some easy points, blocking some shots. A great job by him just to drop everything that they were doing."
Spurs Forward LaMarcus Aldridge
(On how his hand felt during the game…)
"It's ok. It didn't start off well, but it got better as the game went on."
(On what changes were made in the third quarter…)
"More ball movement. We thought the ball was sticking more in the first half, so I think in the third quarter the guys started moving the ball more side to side, back-doors and things like that. Making things easier for us out there."
(On how important the Spurs defensive effort was tonight…)
"Team defense. Guys were digging it, trying to make everybody's shots tough out there. Trying to fight Zach [Randolph] down low. Trying to make a (Vince) Carter tough out there too. So I thought our guys played well."

Latest posts by Sharon Brown
(see all)