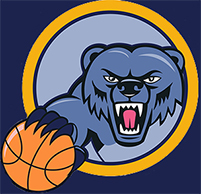 What They Said!! Grizzlies at Celtics 03-09-16
POST GAME QUOTES
GRIZZLIES 96, CELTICS 116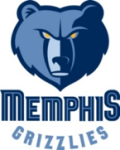 Head Coach David Joerger
"I'm really proud of our guys. We battled our tails off. I thought we played extremely hard. It was a tough battle, we kind of self-inflicted a lot of our own wounds with some turnovers and not taking care of the basketball. Didn't finish quarters real well where we had a chance to grab a lead there in the first half. When Mario (Chalmers) went down that was a tough deal for us. They are a really good team and sometimes when you have 3 or 4 days off your timing and rhythm is off as a pro. They missed some shots in the first half certainly, but we did a good job of checking them out. They had zero offensive rebounds in the first quarter and 3 or I think 2 at halftime. Our guys played their tails off but that team right there has a lot of shooting, a lot of play making that's the name of the game in the NBA and they got cooking and they were tough for us to catch."
Matt Barnes
Re: Game got away from you:
"Yes. I think when Mario (Chalmers) went down and not really having a true point guard out there we were a little unorganized. I think as an older team we got to be better at using each other."
Re: Injuries:
"When it rains it pours to lose this many guys to injury back to back to back. Once we finally started to get a rhythm with our new guys it's a crazy situation."
Re: Deflated when Mario went down:
"Yes I think it deflated us. I think they used that and they made a run all night. I know my shot wasn't falling and a couple other guys' shots weren't falling. We played hard though, we out rebounded them. I think we turned the ball over too much and our shot selection was a little ify."
Tony Allen
Re: Mario going down:
"Obviously to see another fallen soldier go down due to injury it deflates you, takes a lot out of you, but for the most part I thought we played hard. We tried to play together, but obviously you could see his work on the court. We didn't have a poised point guard today; guys were missing out on coach's sets that he was trying to run. We are going to wish him a speedy recovery and I'm going to pray for him."
Re: Coming and out and hitting first:
"Coach always talks about great starts. One thing we need to work on now is coming out in the 3rd quarter and having that same energy. For the most part it was a rough one; those guys are good and talented and you can't take anything away from that young team. They came here and did exactly what they were supposed to do and they got the win."

Head Coach Brad Stevens
Re halftime adjustments:
"Wasn't brain surgery. Just walked in and said, 'They're beating us to every loose ball and getting every rebound. This is the way they beat you tonight. So, we either have to change that or we won't win."
Re what in the second half was so dramatically different:
"That we started it, the different pace than we had shown in the first half. We had our moments in the first half, it just wasn't consistent enough, and then you know, obviously, I think our depth wore on them.  They're not very deep right now, and then when (Mario) Chalmers went down it takes a ball handler out of it. And that was probably the difference in the game, that we played a lot better at the start of the third quarter but then our depth won out."
Re did days off affect rhythm:
"I don't know if that has anything to do with not rebounding and loose balls. So I would say that we were just slow to react, for whatever reason. And so that happens some; you have to be able to adjust on the fly. Sometimes you have whole nights that are like that and those usually don't end well, but you know to our guys credit, they really went up to a different level I thought in the second half. And again I thought that the one thing we had in our advantage the whole night was depth."
Re was there a reminder that little things matter:
"This is a team that was coming off of a really emotional win in Memphis, or in Cleveland – Memphis, the team.  I think that we knew that they were going to give us fits if we didn't do certain things and rebounding was a problem and then, like I said, a couple of the loose balls and a couple of the drives were really bothersome. Because you want to try to make them – because a couple of their shooters are out – you want to shrink the floor and make it more difficult. We did that better in the second half.  But nothing is – this game is – the players are so good in this league, and whose ever turn it is next has a great opportunity and usually they're awfully hungry to make that point. And their young bigs made that point on us, I thought, in the first half."
Re Jared Sullinger:
"I thought he started the game, the first couple times he touched the ball he looked – he did probably look like he was a little rusty from not having done much the last three days but then he got himself going pretty quickly. And I just think you know when we're going on that run, in any given game, it sure feels like he's getting almost every rebound and that's what happened at the start of the third quarter."
Re Isaiah Thomas in the third quarter:
"He was great. I think the biggest thing for us, other than our stops and rebounding, was pushing the ball. We played at a different pace. He and Amir (Johnson) got to the line on the first two possessions of the second half, and he pushed the pace the entire time he was in in the third quarter."
Marcus Smart
Re: What changed in the 2nd half:
"Well first off our intensity.  We picked up our intensity in the 2nd half.  We just tried to be the more aggressive team, and kind of establish that early in the 2nd half"
Re: What was different to drop from 15 1st half 2nd chance pts against to 5 2nd half:
"Yeah, you know actually putting a body on somebody.  They were beating us to every 50/50 ball, every offensive rebound, and they pretty much just outworked us on both ends.  In the 2nd half, we wanted to make sure that didn't happen.
Isaiah Thomas
Re: What was working in 3rd qtr to grab big lead:
"First off, stops, and we wanted to push the pace.  The first half we watched a little bit of film.  The pace wasn't there.  We weren't getting the 50/50 balls.  We weren't playing like we know how.  Third qtr I kinda put it on myself to try to, when we got the ball offensively, to push the pace, force the issue just a little bit to get my guys going out there and that made a difference."
Re: Brad's shorter half time speech:
"Yeah, he didn't say too much.  He was upset, but that's what happens when he expects a lot out of us."
Re: Is that different than usual:
"There's a few times he's done that.  But it's good that we reacted the way we did, and took it, and had a great 3rd qtr."
Re: Is it unusual to play a team that gives the same effort as you:
"You don't find that too often in the NBA, where teams, especially the whole team, plays as hard as we do or as hard as the Memphis Grizzlies.  For us to play against each other, they definitely outworked us in the first half and it was obvious.  Luckily we were only down 3 points, we fixed the issue, and we got it going in the 2nd half."

Latest posts by Sharon Brown
(see all)