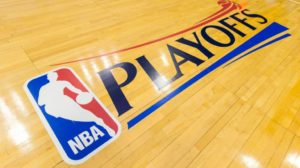 What They Said!!! Grizzlies vs Spurs 04/19/16
San Antonio Spurs (94) vs. Memphis Grizzlies (68)  
Round 1 | Game 2
April 19, 2016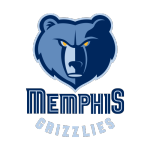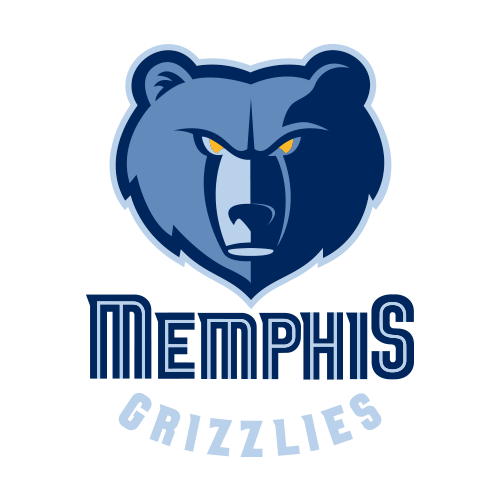 Grizzlies Head Coach David Joerger:
(On the loss…)
"Tough night for us, I thought we battled. We were much better than we were the other night. We forced 19 turnovers tonight. We did a better job on the glass giving up three offensive rebounds. Difference was they made shots, and for us, we shot 2-14 from the three and we missed eight free throws. We're getting looks, but you got to give their defense a lot of credit. They are very physical, they are very long, and they keep running guys in that can make shots. They made shots and it just got away from us. But really proud of our guys."
(On what made it difficult for Zach Randolph in the paint…)
"They are trying to crowd up, they got a lot of size in there. They are coming across from the middle, they are coming across from the baseline. If we are not going to make shots, there is no threat for them to say, 'I shouldn't get too far away from my guy.' So we need to make some shots that would help him out."
Grizzlies Guard Vince Carter:
(On the Grizzlies playing more in rhythm tonight…)
"Especially early in the game, I think we were very aware of how well they play at the end of quarters. We did a better job of scoring the ball and playing better defense. We got more deflections, turned them over a little bit more. It is a step in the right direction. Of course, we have a long way to go. At the end of the day, they did what they were supposed to do. They protected home, and now we have to go back to the drawing board and get ready for Game 3, plain and simple. Try to protect home ourselves."
(On San Antonio's defense on Zach Randolph…)
"Of course, their length they are very tall, a lot of long arms in there. He has gotten the opportunity to make some shots. They do a great job of pushing you where they want to push you, and make you rush a little bit. He got in front of the basket a couple of times, and he had a couple of easy baskets that he didn't miss. We have to be there to give him an outlet when he needs us. They throw a lot of bodies at him. On the weakside, we have to move a little better and give him some more space if possible. Be ready to shoot the ball when he needs us, and hopefully that will make things a little bit easier for us, particularly in the second half."
(On closing quarters…)
"I didn't look at the fourth quarter, it was just a blur after that, but I think we did a better job. I wasn't happy with the second (quarter) going into the half, but we have a lot of guys that are trying to learn, and learn on the fly. It is going to be tough, we all want to win, and everyone is frustrated because of that. You have a locker room of guys who are not happy with our results, which is a positive thing in itself. That's why we have film, that's why we have days in between, to get better and learn. We are playing a tough team. This wasn't going to be an easy task by any means and we know that. We weren't given a chance, nobody is giving us a chance so we just go out there and play relaxed, carefree basketball and do what we are supposed to do. Hopefully we can go out and take care of business in Game 3."
Grizzlies Forward Matt Barnes:
(On what is causing the Grizzlies trouble…)
"They're one of the best teams in the league, and how shorthanded we are. I think we just have to roll the dice a little bit, we've got to play small, we got to play fast, and we got to do something. We're coming to a gunfight with some spoons. We got to do something to switch this up at home next game."
(On Memphis chances next game…)
"Who knows? I just want to go down swinging, man. I don't think we're doing that, so as long as we go down swinging, who cares what happens."
(On the Spurs dictating the first two games…)
"At the end of the day, they did what they're supposed to do. You're supposed to take care of your home court. Like I said, we came out a little better tonight, but we're not having any moral victories. They still put it to us in the second half and stretched that lead out. At home, we have got to come up with some kind of, something amazing and come out swinging and see what happens."
Grizzlies Forward Zach Randolph:
(On if the losses feel embarrassing…)
"I wouldn't say embarrassing, because we know the circumstances and we know what we're dealing with, especially with our team and the things we've been through. Like I said, all we can do is play hard. The young guys are out there getting good experience, and we just got to play hard."
(On if he expects a different outcome at home…)
"Yeah, we hope so. I hope we come out with a lot of energy. We'll have our fans behind us. We'll just try to get the win."
(On how tough it is to stay positive…)
"I mean it's tough, but our whole season has been like that. Guys coming and going, injuries here and there. It's hard."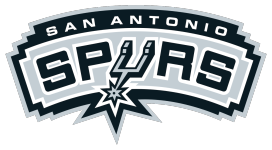 Spurs Head Coach Gregg Popovich:
(On Kevin Martin's performance…)
"I thought he did a good job. He's becoming comfortable with the spatial arrangements, where he should be in relation to other players. He understands how we want to run the offense, and I think it's a matter of confidence and familiarity. So it's getting better game-by-game."
(On what they did to make it difficult for Zach Randolph in the paint…)
"I just think LaMarcus [Aldridge] played excellent defense tonight. We didn't double-team him or anything like that. If he got in the lane, we tried to make a play I guess, but mostly LA gets the credit for doing a fine job on a great player."
(On wins, even in the playoffs, coming too easy and leading to bad habits…)
"Well that's a possibility. Anything is possible."
Spurs Guard Patty Mills:
(On staying motivated throughout the series…)
"I think they are a very physical team, especially defensively. And they turned us over tonight, very physical defense; and for us, we can't let that happen. We need to be strong with the ball, we need to make harder passes, cut harder, all those little things that we need to have down to a crisp for us to get better and develop. So, these are great games for us and especially these next two are on the road where we are going to need to be better than that because it's going to be harder. But, it's all about us and where we're at and how we can get better and there's definitely a few things from tonight's game that we can focus in on and get better for the next one."
(On the most significant thing the Spurs did defensively tonight…)
"Team solid defense I think, and I think bringing that energy and effort that's one thing that we try to do, especially the bench guys coming off the bench and bringing that energy on defense. I think in the first game we did a good job of getting deflections, hands on the basketball, and creating havoc. That's the way that they play, so to be able to match that defensive intensity was huge for us, especially in the second half tonight too."
(On what clicked for him on the offensive end…)
"I don't know, I think this series is all about getting through their physical defense, and like I said, cutting hard, passing hard, and shooting uncontested shots. I think that's going to be the biggest thing for us throughout the duration of this series. Especially at their place, we need to shoot uncontested shots and the more of those we shoot, I think with the great shooters that we have we'll make that. It's a little one, but I think the more we move the ball and the more open shots we get, definitely guys can knock them down."
(On the risk of losing their 67-game winning form if they coast through the series…)
"No, we're learning a lot from these two games already. Just by how hard they're playing, we feel we're getting better with each game. Like I said, there's a ton of things we take away from this and obviously we'll watch film and sit down and chat about it. But how hard they play, they're going to keep coming no matter what. Like I said, especially at their place it's going to be a whole lot tougher. They're the type of physical team that won't lie down and they'll keep coming no matter what the score is, whether they're up 20 or down 20. Definitely some good stuff that we can take out of it."
Spurs Guard Tony Parker:
(On the most impressive part of the Spurs defense tonight…)
"I guess communication, respecting the game plan, and making sure we execute. "
(On the Spurs turnovers…)
"They're going to play physical and they're going to hold and grab, and they had some great steals. We just have to make sure we take care of the ball over there. Obviously, it's going to be a lot of fast-break points and we don't want to give them confidence like that."
(On the toughest challenge after winning two blowout games…)
"Stay focused. It's the playoffs. Respect the opponent and we know that over there it's going to be a lot harder."
(On wishing the Grizzlies were at full strength…)
"Oh, for sure, for sure, because that's even better to prepare for the next round, but we're still going to play hard and respect them and we know over there it's going to be hard and we just have to get the win. So far, we just did our job winning our two games at home.
Spurs Forward Kawhi Leonard:
(On the Spurs losing any focus playing an outmanned team…)
"Yeah, but that's the thing, you've got to fight. We got to still execute, turned over the ball a lot today. They were physical. They've got great hands, but there's still opportunity for us to improve. They're still an NBA team."
(On the most impressive part of the Spurs defensive play tonight…)
"Just closing out. Closing out well, helping each other's backs on the help side. We did pretty good on transition, stopping, getting that first shot. We just got to rebound the ball a little bit better. "
(On what was learned from these two games to close out Memphis…)
"The turnovers and executing on the offensive end. Sometimes, I'm dribbling too much or somebody else on the team. Just make sure we do hard cuts and limit them to one shot. They've been getting a couple offensive rebounds."

Latest posts by Sharon Brown
(see all)