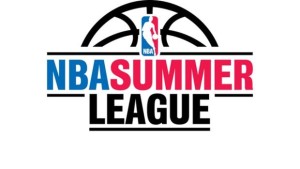 What Does Summer League Really Mean?
The Memphis Grizzlies Summer League (SL) team just won the Orlando Summer League Championship over the Orlando White with clutch performances and teamwork.  AHHC's own Jennifer Conroy was there and brought us the scoop (ICYMI check out Jen's coverage here).  Russ Smith was the king of Sudden Death OT's and the unofficial SL Finals MVP, Jarnell Stokes has been a workhorse, JaMychal Green played limited but productive minutes due to illness, and Andrew Harrison was outshined in the race for Grizz 3rd string PG by Russ Smith.  I won't get into specifics of the games because Jen recapped them so well for you in the above link.  What I really want to talk about here is the real meaning of SL within the context of the NBA and how it translates to an NBA career.
SL allows teams to check out different rosters and lineups that wouldn't normally get used during the regular season.  Made up of mainly unsigned free agents, rookies and sophomore players the SL allows teams to get a feel for the different talent out there.  The players get the opportunity to possibly earn a spot on an NBA roster for the coming season.  If players are impressive in SL, then they can get training camp invites as each NBA team can have up to 20 players on their training camp roster.  The fact is that many of the guys in SL won't make an NBA roster.  However, the possibility that they might catch the eye of a team's scout keeps the rosters full.  There are also other benefits of participating in SL such as D-League invites and invites to play overseas.
I decided to do a little research and check out the SL play of various current and former Grizz players.  The results of SL play have not always necessarily translated to a successful NBA career (I'm looking at you Josh Selby).  Let's look at a few Grizz alumni and see what has transpired since they were in SL.
NBA STUDS
Mike Conley Jr – Conley, drafted #4 by the Grizz in 2007, had a productive SL.  He averaged 11.4 ppg on 36.4% shooting while grabbing 3 rpg and dishing out 5.2 apg in his first SL.  In his second SL he averaged 11 ppg on 45.8% shooting.  He also pulled 1.67 rpg and 3 apg in only 3 games.  Here's Mike discussing what SL was like for him in 2009.  Honestly, do I really even need to say anything here?  Mike has become a cornerstone of the Grizz.  Obviously his SL didn't show how integral he would become for the success of this team.
DeMarre Carroll – Carroll was the 27th pick in the 2009 draft by the Grizz.  He played for Memphis in the 2009 and 2010 SL shooting 47.85% and 10.7 ppg.  Grizz kept him until February when he was acquired by Houston in a trade.  He then bounced through Denver and Utah before landing with the Hawks in 2013.  Carroll won Eastern Conference Player of the Month in January 2015 along with his fellow Hawks starters.  He just signed a reported 4 year/$60 million contract with the Toronto Raptors.
Tony Allen – Allen was drafted by Boston 25th in 2004.  He played in the 2004 and 2005 SL for Boston where he averaged 15.12 ppg on 53.6% shooting in 16 SL games.  Tony averaged 7.3 ppg on 48.1% shooting in six seasons with Boston.  He stayed with Boston until 2010 when he signed with the Grizzlies.  Since joining the Grizzlies, Tony has averaged 9 ppg on 48.3% shooting.  He has also earned All-NBA Defensive Second Team honors in 2011 as well as All-NBA Defensive First Team honors in 2012, 2013, and 2015.  He has also become a Memphis Grizzlies fan favorite.
Courtney Lee – Orlando drafted Lee with the 22nd pick in the 2008 draft.  That year in SL he averaged 20.2 ppg on 43.7% shooting while hitting 47.1% from beyond the arc in five games.  He has since averaged 9.62 ppg on 45% shooting and 38.5% from downtown, including 10.55 ppg on 46.3% while shooting 27.5% from the 3pt line for Memphis.  In the playoffs with the Grizzlies, Lee has averaged 11.6 ppg on 48.4% shooting and was 39.2% from 3.
NBA DUDS
Josh Selby – Selby spent nearly two years in the NBA (with a majority of that time spent in the D-League, but only logged 295.6 career minutes in 38 total games scoring 83 points total.  That 2012 SL he played in for the Grizz had some fans convinced that this was our guy.  Selby had 24.2 ppg on 55.7% shooting and was 64.3% from beyond the arc.  He earned the Las Vegas SL Co-MVP with Damian Lillard.  Alas, it wasn't meant to be.  Selby is currently signed with Vanoli Cremona in Italy.
Jeremy Pargo – Pargo signed with Memphis in 2011.  He spent the lockout season with the Grizz before being traded to the Cavs and then bounced around the league until 2013 when he became a free agent.  He hasn't played in the NBA again but plays overseas where he averaged 13.9 ppg on 43.6% shooting.  Pargo played for 5 different SL teams from 2009-2012.  He averaged 8.6 ppg on 36.3% shooting overall.  In 2012 SL when he played for Memphis, he shot 33% and averaged 12 ppg in two games.  What can I really say about Pargo?  It just didn't work for him in the NBA.  He plays overseas, most recently signing with Zhejiang Guangsha of the CBA.
Marcus D. Williams – The New Jersey Nets drafted Williams 22nd in 2006.  He earned All-Rookie Second Team honors in 2007.  In 2009 he signed with the Grizzlies.  Playing for the Grizz in the 2009 SL he averaged 13.4 ppg on 33% shooting.  However, during his 2009-10 stint with Memphis, he averaged 4.34 ppg on 34.8% shooting.  Williams now plays internationally where he averaged 8.83 ppg on 33.4% shooting for KK Crvena Zvezda out of Serbia.
Hasheem Thabeet – Thabeet was drafted #2 by the Grizzlies in 2009.  This name needs little explanation in GrizzNation.  In the 2009 and 2010 SL when he played for the Grizz, Thabeet scored an average of 9.8 ppg on 49.3% shooting.  He also pulled down 6.6 rpg and averaged 1.8 blocks.  From 2009-2011 when he played for Memphis, his numbers dropped dramatically.  He averaged 2.30 ppg on 51.2% shooting with 2.62 rpg and .82 blocks.  Thabeet has since bounced from team to team in the NBA and the D-League.  Cheer up Thabeet; you have the distinction of being the first player to get tossed from a SL game this season!
Back to my original reason for this post…what does SL really mean and how does it relate to a successful NBA career?  SL really doesn't tell us if a player will be a success in the league on a long-term basis.  A player that comes into SL as a first round draft pick should come in and dominate the competition.  If that first round pick doesn't show up and show out then they likely won't have a successful NBA career.  A player that comes in and dominates SL is also not guaranteed a successful NBA career (Selby).  However, just because a player has an unsuccessful SL doesn't automatically mean that they won't have an NBA career.  SL can earn players shots in the D-League as well as other leagues such as the Euroleague.  SL can show potential, but in no way is it the only indicator of how successful a player will be in the NBA.  I suppose that the answer to my original question remains a mystery…
*Stats via RealGM.com *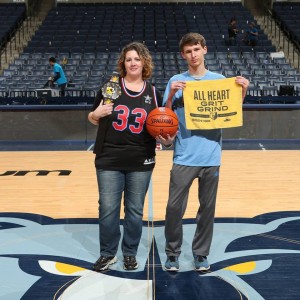 Latest posts by Elizabeth Smith
(see all)