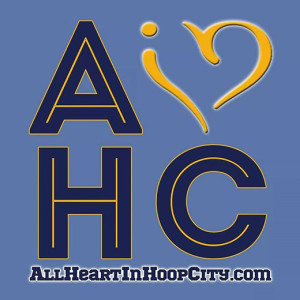 Offensively-potent Rockets were too much for Grizz in preseason loss
What happens when our grit & grind hearted Grizzlies try to implement some motion offense against perhaps the most run & gun team in October?
Getting ravaged? Yep…
As fans were getting excited to see our beloved Grizzlies in live action for the first time since May, the guys from Beale Street did not come out very well. The starters and bench unit failed to come back from a double-digit deficit after three quarters of a preseason game last night against Houston Rockets. Our third unit, consisted of two rookies and camp invitees, forced their way to cut the deficit into single-digit but eventually fell short 93-113 on the second night of a back to back. Although a loss is always disappointing, albeit preseason, there are few things interesting to take away from the game.
First of all, some bad reminiscing alert. It's obviously painful going down that road to relate to last season's slow start and Dave Joerger has stressed the focus on strong start numerous times this summer and training camp as well. And sometimes it's best not to overreact to the warm-up preseason, but not so much when it comes to something reflective of actual games. Last year, Dave Joerger tried to implement his motion offense idea into a veteran team that had been playing pounding-inside slow-pace game for years, only to realize he couldn't keep up experimentation and win games at the same time. They gradually went back to their old style of game thus secured a playoff ticket. It's not that the league-trending motion offense isn't worth learning, but Rome wasn't built in one day, especially in the case of a grit & grind Grizzlies team. Dave talked about playing faster again in this year's camp but claimed he would not experiment too much this season. However, last night's game says differently when they clearly tried passing, moving and executing frequently with the starting lineup, which included Prince and Lee. Unfortunately that matched up badly against a young, fast, athletic and well-shooting Houston lineup when the good guys turned the ball over too many times  along with the factor of horrible officiating. It's conceivable for Grizzlies to play a pounding-inside offense with more passing and moving in the real games and as a veteran team, they should be able to shift to the old style of suffocating defense/offense with improved ball movement once season begins, but that's not a given. If Grizzlies take this season as their last chance, which they do according to Conley, they simply can not afford a slow start. Last night's loss, especially first quarter, certainly raised a red flag because the starting lineup had three players that will be playing at least 30 minutes every game and will take on majority of the responsibility. Marc, Mike and Zach need to get into the rhythm of their own games and they likely need preseason to do that preparation instead of first month of regular season.
Second, Jordan Adams!!! In 16 minutes of action, the 22nd pick of 2014 draft made the most impression of everyone who played. In a depressing night, even by preseason standard, Jordan Adams created quite buzz on Grizz twitter land when he made steals and drew fouls quickly after he entered the game in third quarter. The craftiness he showcased last night was hard to be associated with a 20-year-old rookie and the fact that he can light up in so little time in his NBA debut just made me love him even more. Even though the game was mostly disappointing, seeing Jordan Adams' performance probably made a lot of folks' night worth it.

Latest posts by Jill Kong
(see all)