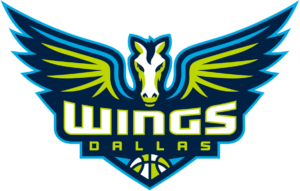 Texas two-step: The Stars couldn't handle the Wings
The San Antonio Stars are still searching for a win this season. The Stars (0-4) led for most of the game but the Wings (2-1) gained the momentum in the fourth quarter and never let up. The Wings outscored the Stars 33-13 in the final period and went on to win 94-82.
Karima Christmas-Kelly and Skylar Diggins-Smith both made history by recording their 1500th career point. It's the second time in WNBA history where teammates reached the same multiple-of-500 career points milestone with more than 1000 career points.
Christmas-Kelly led the Wings with 18 points and Diggins-Smith ended with 17 points, seven assists and four steals. After the game Christmas-Kelly talked about the fourth quarter run, "They got a lot of open layups in the first half, so just being on weak side and trying to make them make the extra pass to get it to a different person. A lot of people stepped up and a lot of key people hitting big shots. That helped us out a lot."
Glory Johnson recorded her first double-double of the season. She ended the day with 12 points and 11 rebounds.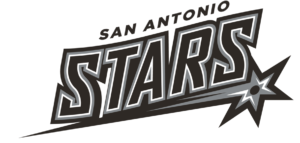 Kayla McBride led the Stars with a game-high 18 points on 6-of-13 shooting in her first start of the season.
Isabelle Harrison scored the first double-double of her WNBA career with 16 points and 12 rebounds. Harrison also set career-highs in rebounds (12) and blocks (5) and tied her career-high of 16 points. "I think as a whole we came out really strong and our communication was on point, our defense as well," Harrison said. "We were just clicking as a team so I think that's what really pushed us through that first half."
Monique Currie chipped in 11 points, eight rebounds and four assists for the Stars.
Kelsey Plum, the No. 1 pick in the last WNBA Draft, made her professional debut midway through the first quarter. She scored four points in 12 minutes.
Up Next
The Wings will head to Phoenix to face the Mercury on Saturday. 
The Stars travel to Minnesota on Sunday to take on the Lynx.

Latest posts by Sharon Brown
(see all)