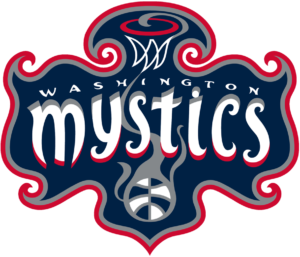 Welcome back to the Windy City Elena
Welcome back to Chicago Elena? More like Chicago, did you miss Elena Delle Donne?
The Windy City has been home to the 2015 WNBA MVP for four years. In 2017, it was time for a change for the Sky and Delle Donne. This time, she comes back to the All-State Arena and heads to the visitor's locker room.
"Definitely feels weird coming in here, being in the guest locker room, being on the other bench and all," Delle Donne said after leading her new team to a 82-67 win over her former teammates. "But my teammates, they've been great and even in the locker room they're like 'how you feeling,' 'you good, you good?' Just checking on me and that made me relax."
It was no secret the Delaware native was ready for a fresh start. It was just when the day would finally come. Well, in January 2017, the Sky traded Delle Donne to Washington for Stefanie Dolson, Kahleah Copper, and the No. 2 pick in the 2017 draft.
Tip-off was set at 11:30 am in the middle of the week. The audience, which was not your primetime Friday night audience, was made up of all kids as it was Camp Day in All-State Arena.
The was Delle Donne's first visit to Chicago, but she headed to the visitor's locker room instead. Expected, she had a shaky first half, then eventually found her groove in the second half to score 13 of her game-high of 21 points and grab eight rebounds.
"Obviously, there's nerves," Delle Donne said. "It's weird being here and all the talk around it and just wanting to get this game under my belt, getting back here, getting through this game and getting a win."
Earlier in the week, the Sky have made it a point that they are tired of the Delle Donne questions. Tamera Young left an interview Monday after two questions about their former teammate. Cappie Pondexter also stated last Friday, she is not here for the Delle Donne questions and the Sky will reach success without her. They've done it before and reached the WNBA finals in 2014.
Pondexter led the Sky with 17 points and 10 assists.
The Mystics picked up their first win on the road. For the Sky, they fall 1-3. They will get to play for vengeance as they meet the Mystics again, Friday, in Washington D.C..
Latest posts by Astasia Williams
(see all)