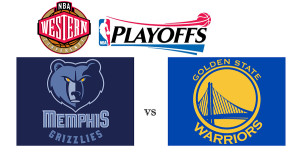 Survival of the fittest
Last night's, Game 6 brought the Memphis Grizzlies season to a close. It was survival of the fittest Lord of the Flies style. No one thought Memphis would survive past game 4. National media talked of a sweep with Curry lording the broom. Memphis is not a place that rolls over dead. Ever. We are filled with the toughness that edges outsiders to the sidelines. We are gritty, we grind on the daily, and we are all heart.
We knew it would be tough. We like it rough and tumble. Underestimate us? We work harder. Break our face, our limbs, but never our spirits. The Grizzlies hold this city together like glue. From Binghamptom, to Germantown, Orange Mound on down, the melting pot is the FedEx Forum. Last night the nation of Grizz congregated to watch our hearts beat outside our chests.
Tony Allen, the Grindfather, insisted on being on the floor. He is a man of no excuses. We know Tony here. There is not a Memphian that doubted that Tony would play hurt. That goes beyond the paycheck that most athletes show up to collect. Derrick Rose said he was saving himself for his grandchildren. Derrick Rose makes $20 million dollars a year. Tony Allen suffered what should have been a season ending injury to his hamstring before the regular season closed. For him to return at all during the post season is testament to his allegiance to Memphis. Tony Allen was integral to wins in game 2 and 3. He is First Team All Defense. The best perimeter defender in the league. When Tony left the floor last night he did not ride the stationary bike often at the tunnel for him. He did not roll the hamstring to keep it loose. You know how you know Tony cannot return to play? Tony sits still. He never sits on the bench. He is never still. He is the epitome of player coach. Always moving, always encouraging. Last night, for the first time, Tony sat still.  My favorite Tony moment last night was Tony looking in the stands at his family, his son, with love. Tony Allen may not have played last night, but his presence was palpable.
The first quarter did see Tony in limited minutes. The first quarter saw Golden State come out swinging. Quickly Golden State knocked down 9 to a single free throw by Mike Conley. That was the first sign of distress other than the fact that Joey Crawford had also taken the floor, albeit on time. Mike Conley is an 89% free throw shooter. He rarely misses. Memphis struggled early, but stayed in pursuit. The first quarter saw the struggle begin, and the second quarter saw it continue.
Steph Curry was hot last night. The kind of hot that almost burns to touch. We could not find the bottom of the net. We could not contain the perimeter. Midrange jump shots cannot compete with raining three's. Memphis pulled to within 8 at the half.
The third quarter Memphis came out like the Bears we know. Ferocious, tenacious. We pulled the pace into the slow smoked style we prefer. Zach Randolph refused to be caged by Bogut or Draymond Green. Mike Conley stayed in step with Steph giving him little room to maneuver. Marc Gasol looked like the All-Star he became this year. Beno broke ankles. Kosta Koufos was near perfection, and Vince Carter looked like VinSanity. Jeff Green showed his athleticism moving aggressively toward the basket, and getting virtually tackled at the arc. Steph Curry put up a 62 foot buzzer beater that sank the ship. Memphis was within 3 points. The no call for Jeff Green, in addition to the 62 footer by Curry, changed to momentum.
As time ticked toward the Golden State movement forward, I watched our team from 7 rows behind the bench. Honestly, I stopped watching the game as a game, and watched our players as people. I have sat in these seats the entire season. Behind the bench. To my immediate left, in the four seats next to me, sit GM Chris Wallace, and his wife. The other two seats have seen rotation of perspective players, scouts, and family members. Last night I hugged Mrs. Wallace as tears streamed down both our faces. Our GM's wife loves this team as if these players are her own children. To the section left of me is family and friends of our team. The raw emotion displayed in that section last night was beyond the game. We are family here. That's why it's hard. Game time, this season, is like a family reunion. From immediate family to extended, we are connected from the inside. United and loyal.
Mike Conley suffered injuries all season. His face broken, wrists, ankles, foot. Courtney's wrist and hand impaired his shooting ability. Did you know that Zach Randolph injured his back and ankle during the TrailBlazers round? No. He never complains, he never makes excuses, and he never takes himself out of the equation. He knows he is needed, and he puts himself in harms way. Because he is loyal, and beloved. He took a major pay cut to stay here. If today finds you disregarding Randolph, or any other Grizzly, I dare you to show up 90 times and take a physical barrage, and smile with a camera in your face. Did you know that Marc's knee's hurt every move? No. Jeff Green's back has been injured for the past several months, not once have you heard a word from him about pain. He is physically unable to compete at the level he had demonstrated pre injury. You don't see these players post game in the locker room with ice strapped to every limb and exposed body part. There is a price to pay for every time out on the floor. Unlike Derrick Rose none of these guys is saving himself for the future.
Our season is over. What I hope remains imprinted is the feeling of unity, loyalty, and community. That we treat each other as we do at the Forum. That we continue to have a common denominator. What I do know, is that come November we will once again have our family reunion, and return to the bonds that bind us. If you happen to see one of our men out of uniform in the off season I hope you thank him. It has been a pleasure, and we are All Heart in Hoop City.

Latest posts by Jennifer Conroy (see all)