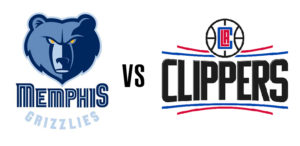 On the Road Again: Grizzlies at Clippers Preview
Tonight the Memphis Grizzlies will face the Los Angeles Clippers for the second time this season.  The first meeting was just a little over a week ago at Fed Ex Forum, and things did not go well for the home team.  The Grizzlies are hoping to turn that around against what is arguably one of the best teams in the league right now (that hurt to say).  Here's how they look head to head so far this season:
Record:  Grizzlies 5-5 (1-3 on road; 4-3 in the West); Clippers 10-1, (5-1 at home; 8-1 in the West)
PPG:  Grizzlies 97.5; Clippers 109
Points Allowed:  Grizzlies 101.9; Clippers 92.2
Rebounds:  Grizzlies 41.6; Clippers 45.6
Assists:  Grizzlies 19.5; Clippers 22
Here's how they looked head to head in that last match-up:
Points:  Grizzlies 88; Clippers 99
Starter Points:  Grizzlies 66; Clippers 63
Bench Points:  Grizzlies 22; Clippers 36
FG%:  Grizzlies 36.9%; Clippers 37.6%
3 Pt FG%:  Grizzlies 34.6%; Clippers 29.6%
Rebounds:  Grizzlies 48 (13 Off; 35 Def); Clippers 48 (12 Off; 36 Def)
Assists:  Grizzlies 26; Clippers 19
Turnovers:  Grizzlies 18 (11 from bench; 7 from starters); Clippers 11 (1 from bench; 10 from starters)
Steals:  Grizzlies 4; Clippers 17
Blocks:  Grizzlies 9; Clippers 6
I want to see the Grizzlies get this win for a few reasons:  1) It's the Clippers. Nuff Said.  2) It's on national tv. Nuff Said.  3) The Grizzlies need road wins and Western Conference wins.  Nuff Said.  So, what's got to be different?  Two words:  THE BENCH.
The bench has to show up and score.  Of the 22 bench points, Zach Randolph had 15 (6-11; 9 REB; 2 AST); Vince Carter had 5 (2-7; 7 REB; 3 AST; 1 BLK).  Wade Baldwin had 2 (1-5; 2 REB; 2 AST).  Baldwin had the majority of the back-up point guard minutes that game with 14 minutes played.  Andrew Harrison played 3 minutes and didn't score (0-1; 1 AST).  Jarell Martin played 12 minutes and didn't score (0-1; 4 REB; 1 BLK), and both Troy Williams (0-2) and Troy Daniels (0-1) played 5 minutes each and didn't score.
Everyone has to take care of the ball, especially the bench.  Mike Conley, Vince Carter and Troy Williams were the only Grizzlies players without turnovers in the first game.  There were 8 between Randolph and Baldwin alone.  Those turnovers were largely how the Clippers were able to keep the Grizzlies at bay on November 4th because their bench was able to capitalize off of the Grizzlies bench's inability to take care of the ball.
If the bench can have a good game tonight and the starters can match the Clippers like they did in the first game, we should have a good battle tonight.  Otherwise, it could be a long night in Los Angeles.  It's a late one tonight Grizz Nation.  Get prepared to watch the home team take on the Clippers tonight at 9:30 p.m. on ESPN.  Go Grizz!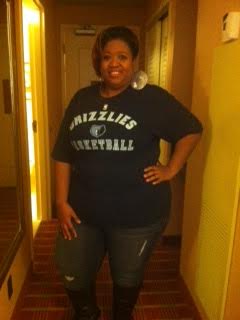 Latest posts by Carmen Patton
(see all)