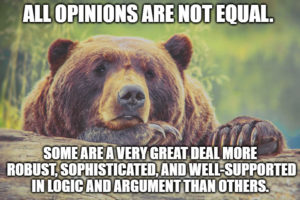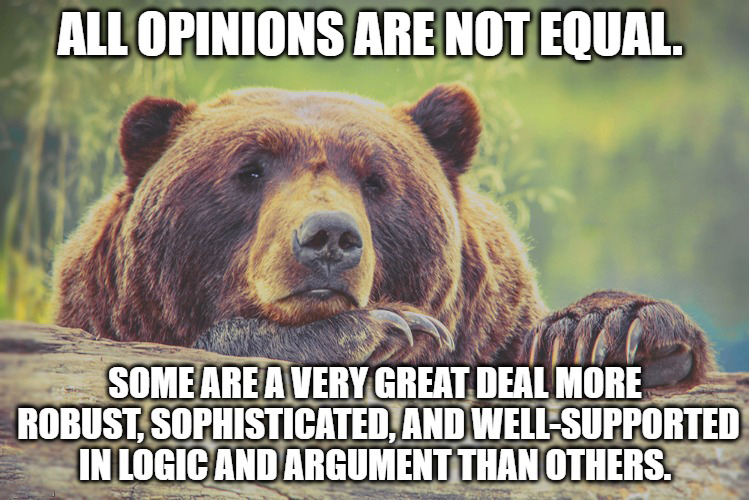 Real Talk: 2017 NBA Free Agency Panel – Guest Stars Edition
What's good, y'all?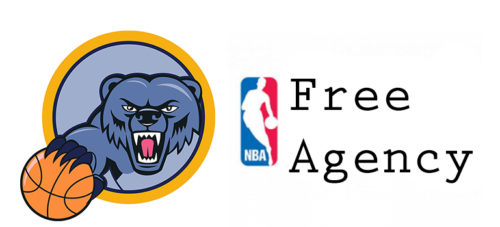 Welcome to the second annual All Heart in Hoop City offseason free agency guest panel.
Once again, I've queried some of the sharpest minds in the NBA blogosphere for their thoughts on the happenings of the soap opera that is summer free agency.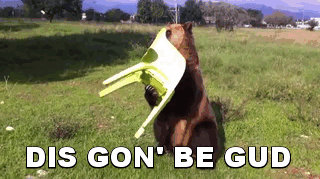 Allow me to present our guest stars:
Even without another spectacular increase in the salary cap, there's been no shortage of drama this offseason.
We've seen a number of players making bold moves to join up with other superstars in an attempt to level the playing field against the seemingly unstoppable force that is the Golden State Warriors.
The two most obvious examples of this would be Chris Paul moving to the Houston Rockets to join forces with James Harden, and Paul George to Oklahoma City to team up with Russell Westbrook.
While the landscape of certain franchises has been heavily altered, it remains to be seen what effect this will have on the continued imbalance of talent between the Eastern and Western conferences.
Let's hop on the idle speculation bus with our guests, shall we?
 1.) Now that the dust has for the most part settled, it seems like there are more players in this free agency class left on the board than usual. Who are you most surprised to see remain unsigned, and what team do you think would benefit the most from said player?
John Karalis: Really the biggest surprises lie in the restricted free agents. No team threw any money at Nerlens Noel or JaMychal Green to even force Dallas' or Memphis' hands. Now with no challengers left, these teams can try to low-ball each guy to sign the kind of multi-year, below-market deals that could help them free up future money to sign bigger stars.
Noel has an interesting decision. The upcoming draft is flush with promising bigs and we saw this summer that teams aren't making it rain for any big man taking the free agency stage. He might have have to suck it up and try for a deal shorter on years but also gets him a little bit of security should this market turn continue. Dallas' game could pay off here.
Green can bet on himself a little more. Good wings are in higher demand, so he could roll the dice on playing fro the qualifying offer and going into next summer as an unrestricted free agent. He should get the minutes he needs to prove his worth, so I wouldn't be shocked if the Grizzlies overplayed their hands. I wouldn't be shocked if a team like Indiana saw him as an option on the wing next summer.
I am pretty surprised no one has swooped in to give Tony Allen a little money. Yes, he's 35, but he's still a capable defender on the wing. I can see San Antonio picking him up as added defensive help against all the new wings in the West. Allen would be a great asset to have along side Kawhi Leonard to defend the Warriors.
Josh Coleman: — If they weren't both restricted free agents, either Nerlens Noel or JaMychal Green would be an easy choice for this one. However, since they do have more limited options (and one of them has awful representation), I'll instead nominate Monta Ellis.
While he wasn't good when pressed into a more significant role with the Pacers last year, nearly every team needs a bona fide scorer coming off the bench. Even though he's not the best unsigned player out there, he's one of the easiest to slot into a role on a team. One team that could definitely use him is the New Orleans Pelicans, given their relative lack of depth in the backcourt and his ability to stretch the defense for either Boogie or AD.
Josh Eberley: Nerlens Noel has to be everybody's answer here. He's the best player left by a mile and his ceiling as a rim protector in the current NBA makes him extremely valuable. Unfortunately the greed and stupidity of last off-season cost him. The money's not there, Dallas has him trapped, and this situation could get ugly. For both his sake and the Mavericks I hope they come to so some sort of fair agreement but it's easy to see why they aren't able to meet in the middle. Noel saw bums like Joakim Noah and Timofey Mozgov get paid last year and now he wants the big money. Dallas on the other hand holds his rights and no one else has offered him a max sheet. It's a tough situation all-around.
It's honestly puzzling why the Atlanta Hawks, Chicago Bulls, or the Phoenix Suns aren't doing everything in their power to add him to a rebuilding core.
Dave DuFour: Non-Max level Restricted free agents are seeing their Summers last longer and longer. The fact that no team has tossed an offer at Nerlens Noel speaks volumes. Dallas is likely to match almost any realistic offer, as well they should. I'm not sure I can name 3 other rim running, shot blocking, switchy centers that fit as well with the Mavericks. Nerlens and rookie Dennis Smith Jr. are going to cause me to lose my shit at least 7 times this year in a pick and roll.
Nekias Duncan: It's wild that Nerlens Noel is still on the board. It's understandable; teams weren't willing to spend as much as they did last summer, so the money dried up pretty quickly for players expecting Mozgovian deals. Noel was hit with the double whammy; not only were teams hesitant to spend, his status as a restricted free agent further turned teams off. Now he'll be stuck accepting the qualifying offer so he can try his luck next year, or he'll accept a team-friendly deal from Dallas.
Dallas would obviously be his best, most realistic spot. Other teams that could use him, like the Los Angeles Lakers or Boston Celtics, don't have the money to throw at him.
2.) There's been a number of franchise changing moves this summer, with several elite players heading presumably for greener pastures, or at least a change of scenery. No doubt we'll be seeing a lot of "New Look <insert team name here>" think pieces soon. Which team do you think made the most significant changes, and why?
JK: Houston feels like the obvious choice. Shocking the NBA world by bringing in Chris Paul and maybe, eventually, Carmelo Anthony, in an effort to take on the Warriors at their peak is one hell of a ballsy move.
But… I'm answering these questions without the knowledge of everyone else's answers here. I feel like Houston will be a popular answer, so I'll let everyone else handle that and make the case for the team I cover… the Boston Celtics.
Adding Gordon Hayward is a significant upgrade to a team that desperately needed a second start to take the pressure off Isaiah Thomas. The most glaring shortfall on the Celtics in the playoffs (before he left with the hip injury) was the lack of a playmaker who could create his own shot when Isaiah was doubled. Al Horford did a very nice job carrying the Celtics over Chicago and Washington. But Horford's strength is picking apart mismatches, whereas Hayward can go get his own if need be.
Hayward also allows the Celtics to play Thomas off the ball more. Considering the hip concerns, running him off screens to catch and shoot a little more often is also a big deal.
The Celtics also brought in Marcus Morris, who is a more versatile defender than Kelly Olynyk. While Olynyk's defense was underrated in Boston, Morris will be much more effective switching on the wings while still hitting 3's at a pretty good rate. He will also help in the rebounding department, which has been another glaring issue for Boston.
And it's not just that Boston addressed a major need with a premier free agent. They did it without touching their youth, giving them the rare opportunity to win now AND win in the future. They flipped the top overall pick for Jayson Tatum and, potentially, a top five pick in either the 2018 or 2019 draft. They also have Brooklyn's pick, giving the Celtics, possibly, two top-5 picks in next year's draft, plus Tatum, Jaylen Brown, and Marcus Smart as under-23 players to build around moving forward. All those guys (and some other with a lot of promise) will just be entering their primes when Horford, Thomas, and Hayward all finish out their deals.
JC: — With all due respect to the Oklahoma City Thunder (we've seen them with two superstars before) and the Houston Rockets (most interesting subplot all year is the CP3-Harden-D'Antoni dynamic), I have to give that title to the Minnesota Timberwolves. Not only did they trade for an absolute two-way stud in Jimmy Butler, but they also made smart, low-cost, veteran pickups in free agency that will bolster their defense and overall ceiling as a team that is still being built around the formidable talents of Karl-Anthony Towns. While I wasn't a fan of the Jeff Teague signing and Ricky Rubio trade initially, I believe it could make them a more balanced team going forward given that Butler and Andrew Wiggins can serve as ballhandlers in many situations, and the offense still needs KAT as its hub.
JE: The Oklahoma City Thunder went from a dead end to a fringe contender overnight. Russell Westbrook playing runaway train on a nightly basis was fun but it was always headed towards a disastrous wreck. All of a sudden they have an All-NBA calibre player next to him (Paul George) and some lesser but solid role guys in Raymond Felton and Patrick Patterson. I think the Thunder went from a team about theatre to a team of substance in one Sam Presti swindle.
DD: With all of the new faces in new places after this crazy Summer, it's starting to feel like the Paul George to OKC trade is being a bit overlooked. Not only is he the perfect compliment to reigning MVP Russell Westbrook, he's also one of the few guys that stands a chance of guarding Kevin Durant. His length, shooting, and defensive versatility are just the thing that OKC was missing on the wing last year. The most underrated part of that deal is probably my favorite part. If PG13 bolts after the season, Sam Presti cleared a ton of cap space. No small feat given how bad that Oladipo contract is looking right now.
ND: I'm torn between the Rockets, Thunder, T'Wolves and Nuggets. All four added a star-level player (to varying degrees) for next to nothing. I'll give the nod to the Nuggets since they'll be making a notable status leap, and there will be less questions surrounding them.
We knew coming into the year that the Rockets and Thunder would be playoff teams. With natural progression, it wouldn't have been shocking to see the Wolves or Nuggets make the postseason. However, I'm taking Denver because they added a star (Paul Millsap) that filled a need while doubling as a seamless fit with the rest of the core. Jimmy Butler is a better player than Millsap, but there could be an adjustment period with Butler's ball-dominant nature. Millsap should be more plug-and-play, and should provide veteran leadership for a team that needs.
3.) If you had to pick one, which team would you say made the most overrated moves? Show your work.
JK: This will sound weird because the most overrated move was also a great fleecing…
… but Oklahoma City picking up Paul George just doesn't move the needle much for me. I base this solely on the belief that he will not re-sign in OKC.
Getting a guy like Paul George, one of my favorite players in the league, for Victor Oladipo and Domantas Sabonis is definitely a lopsided deal. Indiana probably could have gotten more had they waited for Boston to complete the Hayward signing, but good for Sam Presti for taking advantage of the situation.
That said, this doesn't move Oklahoma City much closer to the Western Conference Finals. The stacked West is just too good. The move does move the Thunder into the top half of the playoff picture, but Golden State, San Antonio, and Houston are all still better.
The key part to this question, to me, is most overrated move. This is a move that's highly celebrated, and for good reason. In a vacuum, this deal is a win for the Thunder. But for all the hoopla and celebration, this deal ultimately only makes them good enough to lose in the second round, and then the guy they traded for to get them there could just walk away.
JC: — I really believe, when it's all said and done, the Rockets will not have raised their ceiling in any significant way with the trade for Chris Paul. James Harden was positively sublime as the primary ballhandler for that team last year, and a worthy MVP candidate as a result.
While CP3 brings his own brand of leadership and toughness, as well as obvious talent and skills, I don't think he does anything notable to make them better prepared to beat the Golden State Warriors (or even the San Antonio Spurs) in a playoff series. They'll likely win a few more regular season games than before — because that's what Chris Paul (and Mike D'Antoni) do, but they're still just a second tier team in my mind, along with OKC and Memphis in the West.
Patrick Beverley brought an intensity and nastiness to the court that had to be accounted for every night. He was their Tony Allen-esque "guy you hated to face" because he was so persistently frustrating as a defender. Even though he's not the better player, I think he was the better fit. An upgrade at the forward positions would have made more sense for them in their attempt to vault over the competition.
JE: I won't say overrated per say because the Jimmy Butler move was fantastic but I think Tom Thibodeau is lost as a talent evaluator. Seriously, if Butler wasn't part of the prior Thibs regime than I'm not sure that move even happens. We know Thibs wanted Derrick Rose last year, so much so he was allegedly willing to part with superior Ricky Rubio. The Wolves need spacing and veteran leadership, they got the leadership but none of his moves made a ton of sense to me outside of Butler which I think was a fluke.
Rubio to Jeff Teague is a lateral move, you get a better scorer but a worse defender and Teague isn't a great shooter either. Taj Gibson doesn't help space the floor and wouldn't you know it — he's a Thibs guy! They also have zero depth. Don't dive into Lake Minnesota because you'll crack your damn skull. I want to believe Thibs the coach sorts it out but I think he built a team based on relationships and I don't think that's a winning recipe.
DD: If I had a nickel for every piece that tells me Minnesota is going to be a legitimate contender this season (meaning top 4 seed), I'd have enough nickels to fill all of the space behind the 3 point line that the Wolves will be leaving vacant. Yes, getting Jimmy Buckets was huge, possibly the single best player changing teams this Summer, but for a team that needs spacing, they did little to ease that problem.
Sure, moving Rubio for a first round pick (come on Utah, wtf?) and adding Jeff Teague helps a bit, but signing Taj Gibson to, most likely, start at the 4 next to KAT will make Teague much easier to corral. Not signing Patrick Patterson (another great move for OKC, especially on THAT contract) should be seen as a front office failure. I can't think of any better available fit for this team.
The Timberwolves, of the West teams that sort of loaded up, stand the biggest chance of crapping the bed this season.
ND: I hope this doesn't get me blocked, but … I'm not really a fan of what Memphis did this offseason. Ben McLemore and Tyreke Evans are decent fliers, but they don't seem like needle-movers. JaMychal Green hasn't been brought back for whatever reason; I figured that'd be a necessity, especially with Zach Randolph heading to Sacramento. Losing Randolph, Tony Allen (though that's still pending), and Vince Carter is quite a hit in terms of veteran presence, and it's not like Memphis has upgraded in terms of talent to offset it. We'll see.

Latest posts by Aimee Stiegemeyer
(see all)