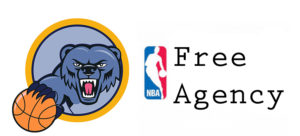 Real Talk: 2017 NBA Free Agency Panel – Just the ladies
The 2017 NBA free agency has went off with a BIG BANG!!! It has been like a reality show and big things have happened on slow news day. A group of women who love sports have been assembled to give their thoughts: Lindsey Gibbs, Jori Block, Lizzlocker, Lyndsey Darcangelo, and Jameelah Johnson .

1) What was the most surprising move in the NBA this offseason?
Lindsey Gibbs: For me, it was absolutely the Kyrie Irving and IT (Isaiah Thomas) trade. Obviously the rumors about Irving wanting out of Cleveland had been around for over a month, but honestly, if you'd told me two months ago that those two would switch teams, I would not have believed you at all.
Jori Block: For me, the most surprising move was Paul George going to OKC. It was inevitable that he wasn't going to stay in Indy, but I don't think anyone saw that coming. Even if it's only for one season, Russ and PG are going to be so much fun to watch!
Lizzlocker: Paul George going to the Thunder, I just knew he would be wearing purple & gold.
Lyndsey Darcangelo: The most surprising move of the NBA offseason for me was Chris Paul going to the Rockets. I don't think it makes sense for Paul or the Rockets, considering James Harden worked so hard before last season to transform himself into a true point guard. Both players like having the ball in their hands, being the alpha-guy on the court. It remains to be seen how that dynamic will play out. Rockets gave up a lot to get Paul, so they are all in. I'm guessing Mike D'Antoni already has a plan in mind.
Jameelah Johnson: Before I sent my responses in, I was going to say I think the Paul George to Oklahoma City move was surprising, not because he was moved per se but because of his destination. That was until the Kyrie Irving for Isaiah Thomas trade happened. It'll be interesting to see these teams with their new additions. It seems some teams are looking at longevity, competitiveness and building a system rather than attempting to win it all in the upcoming season.
2) What team made the most significant improvements? Explain…
LG: I think it's got to be OKC, with the Rockets as a runner-up. Westbrook was phenomenal to watch last year, but he definitely needed help — and now he has it in George. I can't wait to see them build chemistry.
JB: The Timberwolves. As a Bulls fan, my heart broke when Jimmy Butler was traded, but he's back with Thibs. Add Taj Gibson, Jeff Teague, Jamal Crawford to the mix, plus the young core of KAT + Wiggins…the future looks very bright for the Minnesota Timberwolves
LL: Timberwolves, adding Jimmy Butler to an already growing & young team was smart. Coach Thibodeau has a nice squad, I'm excited to see them play.
LD: I think the Oklahoma Thunder got better where they needed to get better by getting Paul George. Let's face it, Russell Westbrook is the main scorer on that team and he needed someone to help lighten his load. Yes, Westbrook loves taking shots. But on his off nights, there wasn't anyone else on the team that could jump in and be a viable scorer to pick up the slack. George is a great fit because he'll replace what the Thunder were missing in Kevin Durant, but without having to deal with friction that existed between Durant and Westbrook.
JJ: The Minnesota Timberwolves are going to be a team to keep an eye on. After Zach LaVine was sidelined with his injury, Minnesota looked to find a balance amongst their stars of Andrew Wiggins and Karl Anthony-Towns. With the acquisition of Jimmy Butler and then Jeff Teague coming in after the Ricky Rubio trade, their roster looks to fill out well on paper. They were fun to watch last year and I see them being even more entertaining and efficient this year.
I also like Boston's pick in Jayson Tatum. With the combination of him and Jaylen Brown, their young core is ready to step up to support the veterans.
3) The Memphis Grizzlies lost key players, will they remain competitive in the stacked Western Conference?
LG: With David Fizdale at the helm, all things are possible. I truly believe that. Parsons needs to step up and stay healthy, though.
JB: The Western Conference has always been stacked, but this season is a whole new ball game. It's going to be tough for the Grizzlies this year. Move them over to the Eastern Conference, then they're in for sure.
LL: It's going to be tough, but I think they're still a playoff team 6–7 or 8 seed.
LD: I think the Memphis Grizzles will be competitive to a point. But they won't be able to keep pace with the top tier teams in the Western Conference (the Rockets, Warriors, Spurs and Thunder). Signing Mario Chalmers doesn't make them better or worse. And Dillon Brooks isn't the kind of rookie who can make an immediate impact, he'll need time to develop.
JJ: I see the Grizzlies still being competitive but the playoff race being more difficult in the West.
4) What are your thoughts on athletes who are using their platform to speak out about social issues and politics? What would you say to the stick to sports crowd?
LG: I not only love when athletes speak out about social issues and politics, I think that it's imperative for those who have a platform to use it in today's political climate. The good news is, the NBA has traditionally been very supportive of players who speak out, but there are definitely many in smaller/more conservative markets who haven't spoken up yet. But sports are political, whether people want them to be or not. "Sticking to sports" is a myth.
JB: I appreciate athletes speaking up. The whole "stick to sports" thing is ridiculous. Fame aside, they are still human. They're allowed to express their voices and concerns. The "stick to sports" crowd are just trolling. I tend to tune them out anyways. Cause, you know, if you have nothing nice to say…
LL: I think it's a good thing, they can reach people that many can't reach. I tell the "stick to sports" crowd to "stick it" these athletes are humans first, not toys for our enjoyment.
LD: I think athletes have every right to speak their minds when it comes to social issues and politics. Yes, they play a sport. But that's their job. It doesn't mean they can't have opinions and strong feelings on our current social and political climate. Fans have political and social opinions, why can't the athletes? It doesn't make sense. No one tells the lawyer, stick to law. Or the bartender, stick to pouring drinks. Every other person who has a different kind of job can speak out of their own free will. Athletes shouldn't be expected to be treated differently in that regard.
JJ: I think it's interesting that many of the same people who are suggesting athletes "stick to sports" aren't doing the same with their own occupations as they discuss sports. Some often forget that athletes are just people. You don't own them. They have thoughts, feelings and opinions like everyone else. With that in mind, I see no issue with athletes voicing their opinions regarding social issues and politics. They just must be prepared if there's backlash.

Latest posts by Sharon Brown
(see all)