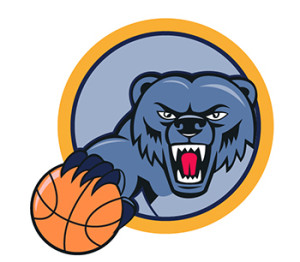 Preview- Memphis Grizzlies vs Cleveland Cavaliers- Season Opener
What it do, Grizz Nation? The day we have all been waiting not so patiently for all summer long has finally arrived. Tonight the Memphis Grizzlies open the 2015-2016 NBA season at home against the Cleveland Cavaliers. The Grizzlies beat the Cavaliers just a couple of weeks ago in the preseason, so we can expect Cleveland to be heading into the Grindhouse already with a chip on their collective shoulders tonight.
It should be noted that Cleveland is coming off a tough loss to the Bulls last night. Pau Gasol took Lebron James's lunch money with a magnificent block in the last seconds of the game.
Sad Lebron is sad. 🙁

I'm sure he'll be extra salty when he (hopefully) gets it taken again tonight by Marc Gasol.
The Grizzlies will be heading into tonight with fresh legs and a huge home court advantage, and facing a Cavaliers team on the second night of a back to back, a team that's missing Kyrie Irving and Iman Shumpert. That's not to say this game is a certain W for these Grizzlies, but it's the little things that sometimes add up to big advantages on the court.
Those of us that aren't too proud to watch preseason basketball have gotten a good look at just about every player on the rotation, in what we can only hope was an indicator of some good things to come. In just a few short hours, we'll get our first look.
We made it, Grizz Nation. The long wait of the offseason is finally over, and the time to grind is now upon us. Time for another run at the throne with your Memphis Grizzlies.
Game on, y'all. Game. On. Memphis vs. Errrbody
Who: Memphis Grizzlies vs. Cleveland Cavaliers
What: Grizzlies 2015-16 Season/Home Opener
When: Tip-off is at 7PM CST
Where: FedEx Forum, 191 Beale Street Memphis, TN 38103
TV: Fox Sports Southwest
Radio: WMFS 92.9FM/680AM

Latest posts by Aimee Stiegemeyer
(see all)