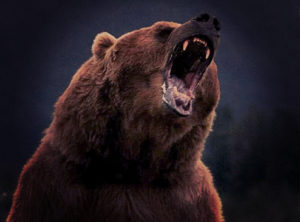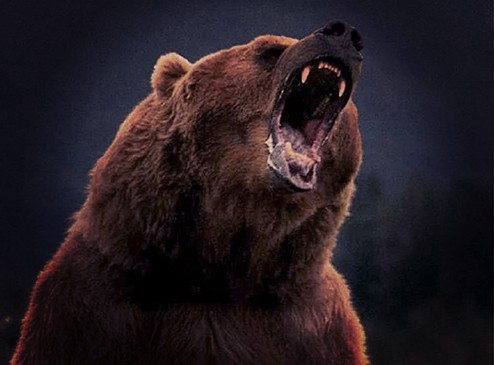 Grizzlies Greatest Hits: 2014-2015 Regular Season Edition
The Grizzlies regular season has ended, and oh what a season it was. While we wait not-so patiently for the playoffs to begin, let's take a look back at some of the season's greatest moments. In no particular order:
Marc Gasol 3 point buzzer beater against San Antonio
Marc Gasol is not known for being a 3 point shooter, which might explain why Manu Ginobli stepped aside and all but gave Marc an engraved invitation to take an off balanced shot that ended up sending the game into the first of three overtime periods.
Jeff Green throws down a monster dunk against Wizards Kevin Seraphin
There wasn't much to be excited about in this loss to the Wizards, but Jeff Green putting Kevin Seraphin on a poster was the one bright spot in an otherwise dreadful night.
Another look @unclejeffgreen POSTER dunk. pic.twitter.com/whcs1n4A7X

— Memphis Grizzlies (@memgrizz) April 5, 2015
Vince Carter lob to Courtney Lee tip-in game winner against the Sacramento Kings
No highlight reel would be complete without this massively clutch shot by Courtney Lee to beat the buzzer and secure a very close win against the Sacramento Kings.
The Grizzlies had come back from a 26 point deficit, which is amazing in its own right, but this last play was nothing short of magical.
With only .3 of a second remaining, Vince Carter was able to lob the ball inbounds to Courtney Lee, who gave it a quick tap into the basket. After the ball moved through the net and the buzzer sounded, the crowd inside FedEx Forum roared in celebration and several teammates rushed to embrace Lee as the victory streamers fell. Bonus Rudy Gay struggle face at about the 20 second mark.

Jeff Green Monster Slam vs Thunder
Vince Carter sitting in with the in game crew gives high praise for Green to Pete Pranica for this outstanding slam. "He revs its up." Yes he does, Vince, yes he does.
Zach Randolph's incredible circus shot against the Clippers

Zach Randolph can ball. Zach Randolph is a baller.
Zach Randolph drives to the basket and throws it down hard

It's a well-known fact that Zach Randolph prefers to post up and go to work in the paint. But in case you mistakenly thought Zach didn't have hops, the big fella would like you to know what's up. Z-Bo doesn't go for a lot of slam dunks, but when he does it, he does it right.
Tony Allen fakes out Clippers Big Baby Davis, takes it to the rim.

Marc Gasol with the no-look dish to Tony Allen against the Nets

Big Spain and TA, doing what they do.
Zach Randolph banks in a deep three at the buzzer, part 1.

This is an amazing shot no matter how you look at it, but it seems even more so when you consider it happened multiple times this season. Zach Randolph beyond half court buzzer beaters are a thing now, and if you don't know now you do.
Zach Randolph deep three buzzer beater, part 2.

Jon Leuer with a monster slam dunk against the Celtics

Jon Leuer has struggled to find his shot this season, and as a result has not seen a lot of floor time. But this was a season best game for Johnny Badger, and possibly a season best dunk as well.
Beno Udrih and Kosta Koufos making it happen against the Lakers

Our bench is better than your bench.
Beno Udrih catch and shoot three against the Magic

Marc Gasol hits game winning shot over the Rockets

There was a bit of controversy surrounding the last few seconds of this game. Houston head coach Kevin McHale was incensed over the lack of a foul call against Zach Randolph on James Harden on the previous play, and you can hear the announcers reference it as a horrible missed call. Allow me to mention the missed call of the foul on Marc by Terrance Jones, which can clearly be seen here. Lots of salty Rockets fans after this one.
Jarnell Stokes takes flight with an assist from Russ Smith against Golden State

The tremendous effort we saw from the young guys at the very end of our bench was the highlight of an otherwise garbage fire of a game. I've said it before and I will say it again, Jarnell reminds me of a baby Zach Randolph, although I don't know if I've ever seen Zach get up quite this high. Jarnell Stokes, Jordan Adams, JaMychal Green, and Russ Smith were great acquisitions this year, and I hope they'll be part of the future of this Grizzlies team.

And last but certainly not least, you can't reflect back on this season without including Tony Allen's now famous change of possession dance.

I don't care who you are, if you don't think Tony Allen is a Memphis treasure, you are doing life and basketball wrong. There will never be anyone else quite like the Grindfather, he's one of a kind, and he is ours. Get well soon, TA.

Latest posts by Aimee Stiegemeyer
(see all)