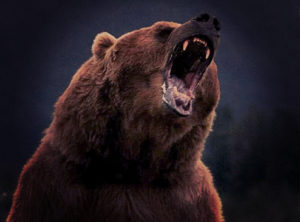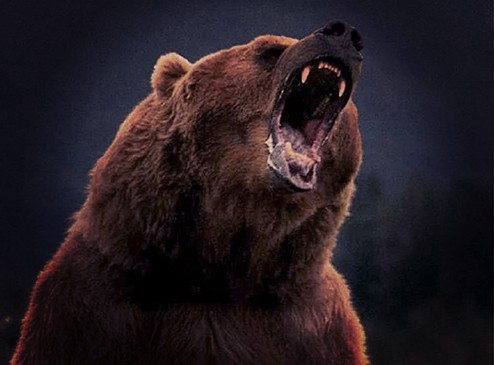 No Time for Whining…It's Time to Grind
So, let me start this commentary with a disclaimer.  The opinions in this piece are mine and don't necessarily represent the views of all the ladies at All Heart in Hoop City.  They let me have free reign to post what I've got to say, and I'm doing that today.  Sometimes the truth hurts.  If I step on your feet, say ouch and let's still be friends, umkay.
Grizz Nation, it's time to stop whining.  Today.  Right now.  At this very moment.  STOP.
This team, OUR TEAM, is headed to the NBA playoffs for the seventh season in a row.  Only two other teams have a longer streak.  One of them is the team the Grizzlies will face in this first round, the San Antonio Spurs.  The Southwest Division champs are headed to the playoffs for their twentieth consecutive season; yes, 20th.  So, the Grizz are in good company.
In the past seven years, through three different coaches, we've seen some good times.  All of them ended with disappointment because the ultimate goal is being the team holding up the trophy, being showered with champagne, and having a parade through the city.  So, they weren't the best of times.  Nonetheless, they were good times.
2011:  8th seed; eliminated in Western Conference Semi-Finals (Hollins)
2012:  4th seed; eliminated in First Round (Hollins)
2013:  5th seed; eliminated in Western Conference Finals (Hollins)
2014:  7th seed; eliminated in First Round (Joerger)
2015:  5th seed; eliminated in Western Conference Semi-Finals (Joerger)
2016:  7th seed; eliminated in First Round (Joerger)
2017:  7th seed; TBD (Fizdale)
So, stop whining!
Stop whining about…
We're playing the Spurs, AGAIN.
Yes, we're playing the Spurs…AGAIN.  I realize that they're the Spurs.  I get that they've got arguably one of the greatest coaches of all time.  It's not news to me that the reigning Defensive Player of the Year, Kawhi Leonard, is on their roster and that he's a force on the offensive end too. I not only realize but respect that they're not just good; they're really good, great even.  But stop whining.
This team, OUR TEAM, defeated the Spurs twice this year.  The Grizzlies held their own in the losses.  The Grizzlies didn't get obliterated.  Unlike seasons past, they didn't leave humiliated.  Honestly, the Grizz weren't even dominated by the Spurs like they've been since that infamous 2011 playoff upset.  For the first time since then, I can say that the Grizz didn't look like the Spurs had mind control over them. These teams have matched up well this season.
"They had our number mentally for so many years after that upset we gave them in 2011," Conley said. "I think getting the wins we got this year, playing the way we played against them, really helped our confidence, really helped the way we've viewed the situation. We're confident going in and know we have to steal one down there to get past them."
Quit getting caught up in what's happened in years past.  Stop listening to people that have only watched a handful of our team's games all year, especially since that handful probably doesn't include any of the games against the Spurs.  Look beyond records and see the match-up of teams.
These teams are more alike than different.  Both teams are a mix of aging veterans and young guys that hustle hard.  Both teams stymie their opponents' offensive game with smothering defense.  The only team that the Grizz matched up better against, in my opinion, was the Utah Jazz.  But the ship for that match-up sailed well over a month ago; so build your bridge and get over it.
[perfectpullquote align="right" cite="" link="" color="" class="" size=""] "It's going to be our strengths versus their strengths, and we'll see ultimately who wins the battle." –Zach Randolph [/perfectpullquote]
The winner of this series will be the team that does a better job mucking up the other team's offense while being able to maintain theirs as best they can for four games.  That simple.
Stop whining about…
Tony Allen's injury
I'll be the first to admit that when I got the updates back to back to back about Tony Allen's injury I let out a long deep sigh.  Allen is a spirit animal for this team:  all heart, grit, grind. We go the whole year with Allen being relatively healthy and then…BOOM.  He's injured in the first five minutes of the last game.  It's not an ideal situation, but it's also not the end of the world.
That last game could have been Allen's last game in a Grizzlies uniform.  Allen is traveling with the team.  He will be on the bench hopefully mentoring and towel waving and pacing up and down the sideline teetering on being actually on the court.  That's the Tony Allen we love.  That's the Tony Allen we need.  This injury gives Allen a chance to shine in a new role, and it gives the Grizzlies a chance to see that there can be success without Tony Allen in a starting role.  I know that's too much for some of y'all to handle right now; so, we'll save this discussion for another day.
In the team's last match-up with the Spurs, Allen didn't play.  Our team led going into halftime, had an abysmal third quarter, and rallied back in the fourth to take a lead.  The game goes into overtime because Brandan Wright has a lapse in judgment, over-helps, and leaves his man (LaMarcus Aldridge) free to make an open shot in the last few seconds to send the game into overtime.  Our spirit animal wasn't in the game, but we had to go to overtime to lose.
His absence on the court will be felt because it's familiar, but if we're honest, this off-season may leave us with the choice of having to get over his departure.  While that's not my hope, it is our reality. Get well soon, Grindfather!
Stop whining about…
Coach Fizdale and the way he's coaching this team
I'm well past over people whining about coaches.  I've seen this fan base whine about coach after coach.  There were Hollins and Joerger whiners because they didn't play younger guys. Fizdale plays younger guys and people whine about them.  Coaches can only coach the roster they have.  They can only cultivate the talent that's willing and able before them.
Here's the thing friends.  Fizdale came to this franchise at a pivotal point.  Yes, this team has seen success for six seasons and made it to the playoffs without him.  Without question, this team was winning before he got here.  But let's keep it real friends.  Were they honestly getting any better? We've been swapping out old guy for older guy for years with this team trying to get something going.  I get "if it ain't broke, don't fix it".  I also know you can't keep doing the same thing looking for a different result too though.
Mike Conley has had the best season of his career.  It's almost like him breaking his back didn't even happen.  Marc Gasol's game has evolved to something we've known he could do for years; he just didn't have the powers that be behind him telling him to do it.  We've seen Randolph's role change to make way for his future and the future of this franchise, and he's still getting buckets and still grabbing rebounds.
If you don't start giving these younger guys some run and letting these veterans that we love mentor them, we're going to find ourselves looking like the Pyramid Grizzlies because the well is going to run dry.  Development is tough to watch.  And when we heard development, some of us didn't realize that Fizdale meant he was going to be developing our Core too.  That's what Fizdale is doing.  He's developing guys.
Mistakes will be made in development by the coach and the players.  Roles will be changed in development.  Character will be built in development.  Culture will change in development.  Change is difficult, but when you're getting the same result over and over and over again…it's necessary.  If you want something different, you've got to do some things different.  So, stop whining.
Honestly, I'm excited about this series.  While I'm not certain that we will win the series, I'm hopeful that we can at least compete.  I'm anxious to see the match-up of the Gasol Brothers; I always get up for Little Brother (Marc) vs. Big Brother (Pau).
Practice – Marc on facing Pau in the playoffs: "One of us is going to feel pretty shitty after the series is over." #Griz-Spurs

— Ronald Tillery (@CAGrizBeat) April 11, 2017
Elated is the way I describe my feelings seeing Mike Conley healthy and having his best season.  I never grow tired of seeing playoff Zach Randolph because he's a straight beast.  I must say I'm enamored to see a guy my age in Vince Carter out there competing with these young guys like it's nothing.  Seeing Brandan Wright healthy and playing quality minutes makes me giddy.  Seeing younger guys that this franchise has invested in getting more experience that will make this team greater later makes me hopeful for seasons to come. Unless you're living on Fantasy Island waiting on the plane, it's not like you realistically thought this was our year to take it all.  So, I'm tired of seeing y'all whining about any and every thing.  It's time out for whining Grizz Nation!  It's GRIND TIME!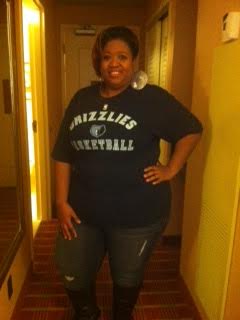 Latest posts by Carmen Patton
(see all)