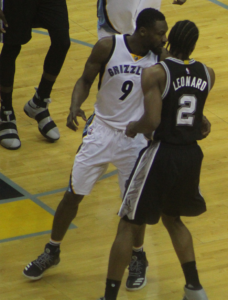 AHHC Roundtable: Grizzlies vs Spurs
As we prepare for the start of the 2016-2017 NBA Playoffs, I reached out to some of my NBA tweeps on Twitter to join me in this roundtable discussion regarding the Grizzlies vs Spurs.
Joining me are Michael De Leon, Joel Jackson, Sarah Cilea, Tristy Miller and James Holas.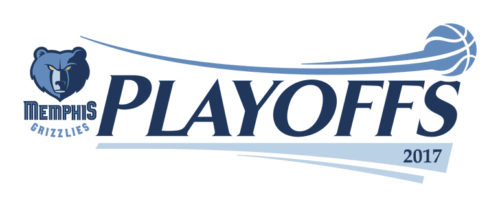 1. What are you looking forward to in this Series?
Michael: Let's be honest. Most casual basketball fans will not highlight this matchup as one to watch because it pits two teams together who don't score a bunch of points. But I love basketball, and that includes defense, and a matchup of two gritty, veteran-led teams makes for a great storyline for me. Memphis is a team that Spurs fans have learned to respect. I'm looking forward to seeing if Tony Parker can take it into another gear in the postseason again. I want to see the Gasol brothers square off, and I want to see how Fizdale defends Kawhi Leonard.
****Note: My series preview with Michael can be found here.****
Joel: There are 2 things I'm looking forward to. The first thing is how the younger players will perform. Obviously we know the Grizzlies have Wayne Selden Jr., James Ennis III, Troy Daniels, and Andrew Harrison. But San Antonio has some youth as well with Davis Bertans, Dewayne Dedmon, and Kyle Anderson.
The Spurs young guys got real minutes this season and played well. Much has been made of the starters in this series, but will Pop be willing to roll out 10 or 11 players & utilize their depth, or will he tighten the roster a bit? Also, which team's younger players will step up? Someone's will need to. Pressure can either bust pipes or create diamonds
Sarah: Honestly, as a Spurs fan, I dread to see the Grizzlies coming.  I mean that as a compliment. One thing I am looking forward to is watching the Gasol brothers go head-to-head and try to outshoot each other from three-point land.  Pau comes off the bench now but I expect their minutes will overlap some.  I've also always enjoyed watching Zach Randolph work.  Not too many in the league play the way he does anymore.  Other than that, I'm interested to see how some of the new faces fare, especially in the Spurs front court.
For as familiar as this matchup feels, there's a lot of new blood. The Spurs rebounded after that 2011 upset to handle the Grizzlies pretty well for a few years, but Tim Duncan and Tiago Splitter had a lot to do with that. This will be the first postseason meeting with the Grizzlies for Pau, Dewayne Dedmon, and David Lee in silver and black.  LaMarcus Aldridge was part of the first round series last year but so many of the Grizz—including Marc—were out with injury that it hardly counts
Tristy: End game matchups. Specifically, Kawhi Leonard defending Mike Conley at the end of games. In an ideal world, it's Chandler Parsons drawing the attention of Leonard, leaving Conley to deal with lesser defenders, the impressive Danny Green or improving Jonathan Simmons. Instead, the best wing defender in the league who's also the perfect defender to throw on Conley. Kawhi can match his speed and bottle him in with his length and strength. It could play out bad for Memphis, especially if Pop goes to this strategy early in games/the series to disrupt the Grizzlies offense from the jump. But I think Conley will manage himself better than most would visualize. If not, it could be a long—aka short—series (and a domino effect of this, Marc Gasol will have to be more dominant, and we know how that can turn out at times).
James: I'm curious if Mike Conley can take his game to another level. The Spurs are prohibitive favorites, but Memphis has a definite edge at point and center, and Conley has the opportunity to dominate his matchup with Tony Parker and Patty Mills. If Memphis wants to have any shot in this series, they'll need some luck, some hot shooting, a huge performance from Marc Gasol, and Mike Conley will have to have the series of his life.
 2. Grizzlies guard Tony Allen is out with an injury.
How do you think this will affect the Grizzlies defensively?
Michael: Allen is the Grizzlies defensive anchor, and he was likely going to draw Leonard. With Allen out, I think it definitely impacts the Grizzlies defense, and especially how they defend the Spurs biggest threat offensively.
Joel: [*takes swig of Jack Daniel's*] Tony Allen being out is a game changer. Even though, to me, the Spurs offense can be stagnant at times, they have decent shooters. If LaMarcus Aldridge can channel some of his old Blazers form from a couple of years ago (which I saw up close & personal vs the Rockets), that can help create space on the outside for Kawhi Leonard, Patty Mills, etc. It was already going to be a tough series, this makes it that much harder [*takes another swig*]
Sarah: It's definitely a blow.  The Grizzlies were always going to defend Kawhi Leonard by committee but Allen figured to see a majority of time as the primary guy. Now rookie Wayne Selden Jr. and second-year player James Ennis III (if he's healthy enough to go?) might be pressed into an increased role, along with ageless wonder Vince Carter. We may see more traps and doubles now.
On the one hand, maybe it helps the Grizzlies offensively? Selden has played sparingly but he's shown some promise as a scorer, and Allen's absence removes the possibility of the Spurs putting Tony Parker on Allen defensively.  It's a stretch but you never know. It is worth noting that Allen missed the final regular season meeting and the Grizzlies were still able to push the game to overtime and nearly won despite Kawhi going for 32 points, 12 rebounds, and four assists.  It's just one game but that's encouraging.
Tristy: Memphis loses their curveball. Allen status as a defender changes little because the narrative is strong in this one. He's still phenomenal on ball and there are few better matchups in the first round more entertaining than Tony Allen on defense vs. Kawhi Leonard on defense. Tony remains murky off-ball, even if plenty theatrics derive in this settings for TA. So Memphis being better staying in place on defense but losing value when it comes to slowing Kawhi makes sense in theory. Hopefully someone can step in to secure the always-timely "all-team first-defense" stop/rebound/tip/deflection/offensive rebound TA has made a staple during the Grit-and-Grind run.
James: Injuries suck. Tony Allen's team and individual defense still can be game changing; he's the connective tissue to their cranky style. Vince Carter will be a boost on offense, but the defensive step down will hurt the Grizzlies chances.
3. What will it take for the Spurs to win the series?
Michael: The Spurs can win if they stay focused throughout the series and make the right adjustments between games. The ball has to move and multiple players have to be involved, which is what the Spurs usually excel at, but when the offense gets stagnant, it's usually because the defense takes away other weapons and Kawhi Leonard is burdened with the scoring load.
Joel: Not much to say really, Kawhi will be disruptive on both ends of the court, Parker and Ginobili has probably been stored in a cryogenic chamber the past few days to get them ready for a playoff run, and it's rare that they will beat themselves. Plus Pop is one of the greatest coaches in NBA history, so tactically they will have a huge advantage.
Sarah: They obviously have to corral those bears down in the paint a little bit, limit them to one shot, and try not to allow Mike Conley to break down their entire defense. The Grizzlies are slightly improved from last year in three-point shooting but still very average.  I think the strategy should still be to pack the paint and encourage the ball to the perimeter, within reason.  Just for the love of God don't leave Vince Carter. They also need to get comfortable with Kawhi playing out of double-teams. If the Grizzlies try to get the ball out of Kawhi's hands, he should be able to get his teammates some open looks.  In that case, it might come down to guys like Parker, Danny Green, and hot handed Pau making shots.
One of their main vulnerabilities is a lack of guards who can frequently get into the paint and finish, and a somewhat related tendency to slip into long scoring droughts.  They need to get into their offense early to give themselves the best chance of keeping those periods from becoming prolonged.  They will rely on Kawhi for a lot but it will help greatly if Parker, Patty Mills, Manu Ginobili and Aldridge can occasionally relieve some of the pressure.
Tristy: By being the Spurs. What Gregg Popovich has done with this group may be his most impressive work. He's taken a less talented cast and continued winning, with balance.
James: Having the best player in the series in Kawhi and a legendary coach like Pop is a good start. Memphis will have no answer for Kawhi, and the quality depth and shooting of San Antonio will just wear the Grizzlies down.
4. What needs to happen for
the Grizzlies to win the series?
Michael: Even with Tony Allen out, the Grizzlies still present a daunting defense, and the Spurs are not playing the best basketball of the season right now. They enter the playoffs with a few lackluster performances. If the Grizzlies can do what they do best, and slow down the offense, they have a shot. If Conley and Gasol play well, and JaMychal Green's versatility presents problems, they can definitely make this series interesting.
Joel: For the Grizzlies, they have to make shots consistently. Nothing major, just something they haven't done on a regular basis. They also need to show up consistently, which again, something they haven't done on a regular basis. Offensively, they have to have secondary ball handlers. Conley will probably draw Leonard. so whether it's Vince, Andrew Harrison, or whoever, they have to share the load off of Conley and be an effective for Conley while he gets rest on the bench. Also, don't be afraid to play Marc & Zach together. Pound the ball inside some & let them work.
Sarah: They need to work the glass for extra possessions and try to limit San Antonio's outside shooting.  In that regular season finale minus Tony Allen, the Grizzlies were able to stay in the game with 24 second chance points.  It's not a great risk to send an extra guy to the offensive glass because the Spurs don't run much.  The Spurs also don't take many threes but they have been the NBA's most accurate team all season, making 39 percent of their three-point attempts. Memphis can't let that margin of disparity on three-pointers get to the point where they can't hang.It will also be important for someone outside of Conley, Gasol, and Randolph to be a difference-maker. You can bank on Carter making positive contributions but JaMychal Green is the guy I'm going to keep my eye on. If someone like Ennis or Troy Daniels is able to knock down some open looks that would go a long way as well.
Tristy: Some things are obvious: being able to make threes. The bench keeping things afloat when Marc/Mike aren't on the floor together. These requests apply to every Griz series that'll occur while the Big 2 continue to carry the load. Where they can take advantage of the Spurs is through athleticism. This team isn't the OKC team that gave San Antonio fits last year but key rotation players give Memphis the opportunity to blitz the Spurs in fits: JaMychal Green, James Ennis, Brandan Wright, Andrew Harrison, Wayne Selden. Even Mike Conley can attribute to it. Deyonta Davis if he's given the chance to play. And with that, Mike and Marc have to be the distant second and third best players in the series. Distant. Any interference in that and things get murky quick for Memphis.
James: Like I said earlier, Conley and Gasol have to be exceptional. Vince Carter and Troy Daniels, plus Andrew Harrison (I know, I know) have to hit outside shots. JaMychal Green and Zach Randolph have to keep LaMarcus Aldridge under control, not let him flame them from midrange.
5. What's your prediction? Why?
Michael: I've made it a point to never look past the Grizzlies, and I'm not doing so here, but Memphis faces some challenges coming in. Losing Tony Allen is huge, and ultimately I think the Spurs will have too many weapons in their rotation. Spurs in 5.
Joel: San Antonio in 6. I almost said 5 but I'm hoping that they can go 6. Spurs are too deep and too good all around to lose, especially since there's no Tony Allen to lock down Kawhi. Speaking of, I hear/read the speculation that TA and/or Z-Bo may not be around next year. This is not something I'm not ready to process yet, but I just ran out of Jack Daniel's so I'll end this now.
Sarah: I had Spurs in six before the news on Tony Allen broke.  My head has been tempting me to switch it to five but my heart says that's a little too much like tempting the fates.  I do think we'll get at least one surprise game from the Grizzlies youngsters but overall I'm riding with Kawhi.  I think he's ready for this moment.
Tristy: My brain says Spurs in 6. My heart says Spurs in 5. The deep-seeded homer says Memphis draws it out to lose in the inevitable this-game-was-never-close Game 7. For record, I'll be leaning with my heart regarding my official prediction.
James: We know Memphis will leave it all on the floor, they're going to play hard for 48 minutes, but I'll go Spurs in 5.

Latest posts by Sharon Brown
(see all)