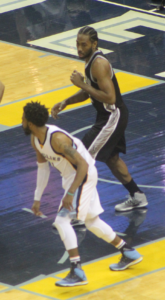 Real Talk: Playoffs Edition – Grizzlies vs Spurs
It's real talk time!! The ladies of All Heart in Hoop City discuss the Grizzlies vs Spurs series.
Carmen Patton, Elizabeth Smith, Aimee Stiegemeyer and Sharon Brown give their honest opinions and analysis.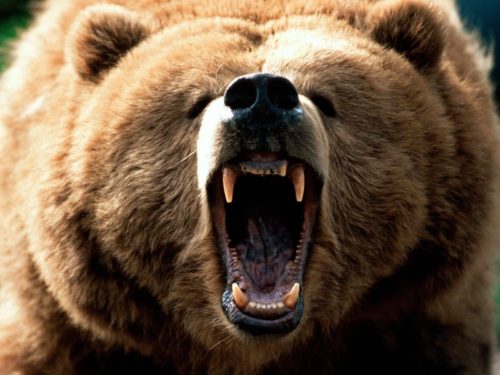 Let's get it!!!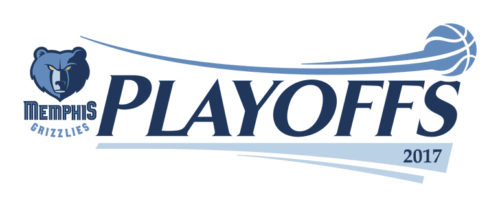 1) What are your thoughts going in on the Grizzlies/Spurs series?
Carmen: I guess you can call me Optimistic Olivia, rather than Pessimistic Patty, which is odd. I'm usually a glass half empty kinda gal. To me, for the first time since maybe 2011, I haven't felt the team has been dominated by the Spurs this year. I realize that the reigning (and possibly due to be crowned again) Defensive Player of the Year (Kawhi Leonard) is on their roster and that he's pretty good offensively too, but I'm just not riding on the Doomsday Bus.
The Spurs' roster, like the Grizzlies, has a mix of aging veterans that have played together for years and young guys that hustle. Both teams are defensive minded. For fans that don't have a vested interest in either team, the game will be slow and possibly painstaking to watch. The Spurs averaged 105 points per game this season, and the Grizzlies held them under that each time they played. I realize that the playoffs are a different ball game, but I'm also not convinced that the Spurs have played possum against this team all year. In the games lost, the Grizzlies had lapses in judgment, correctable errors. If I could give a piece of advice to the home team it would be to go in with your mind set on winning one game at a time to get to 4 out of 7 and let the chips fall where they may.
Elizabeth: My first thought upon learning TA would be out for this series: The basketball gods hate the Grizzlies. Like they REALLY hate my team. Time after time, the Grizz have to endure an injury (or multiple injuries) in the playoffs. It often seems like once we are holding out hope, it gets snatched away from us like a kid getting pulled away from a hot stove eye.
We can still do this. It's a next man up game in the NBA and we have some young guys hungry to make a name for themselves. If they can play within the game plan and not attempt to play hero ball, we might be able to make this a good series.
I'm not scared of San Antonio like I used to be. We split the series with them this season. We have endured injuries like the loss of TA before (Conley with the broken face, Rudy Gay and his separated shoulder, last years 28 player season debacle). The Spurs aren't what they were. San Antonio doesn't have Tim Duncan. They don't have Boris Diaw, who gave the Grizz fits. Tony Parker has lost a bit of his explosiveness. The Grizz aren't whole with the loss of Tony Allen and Chandler Parsons not being a factor as we hoped he would be. But guess what? San Antonio isn't the unbeatable monster they used to be either.
Aimee: This isn't going to be like last year's series. The landscape for both of these teams has changed tremendously since then, most notably the absence of Tim Duncan for the Spurs. No disrespect to Duncan, whose greatness I acknowledge. But I'm not going to pretend like his absence isn't going to give the Grizzlies a potential advantage, because it will. And I want them to exploit that advantage.
Sharon: This will be a hard fought series regardless of the outcome. The Grizzlies are hungry and want to avenge their loss to the Spurs after last year's series sweep. I looking forward to this being a tough grind it out series by both teams. I don't think there will be blow out wins by either team. It will be the series that fans and media member will sleep on because of the style of basketball that will be played. It won't be a lot of highlight dunks or things that will wow the crowd. It will just be a good ole fashioned street fight. The Spurs no longer has a mental edge over the Grizzlies and this is winnable series for the home team.
2) Will the absence of Tony Allen be a factor in series? 
Carmen: Losing Tony Allen mid-way through the first quarter of the last game of the season after he's been relatively healthy all year is tough. He will be there to mentor and guide the younger guys from the bench. It's not an ideal situation, and I'm certain the lack of his on court presence will be felt.
However, it's not the end of the world, and it still doesn't make me want to buy a ticket on the Doomsday Bus. Allen didn't play in the April 4th game against the Spurs that went into overtime. That game isn't over in regulation with a Grizzlies victory because Brandan Wright had one of those lapses in judgment that I spoke of earlier.
Allow me to detour from the question and offer up the idea that the absence of Tony Allen is more of a factor in this team's off-season than it is this series, to me. Let's just say that defense isn't lacking (like it wasn't April 4th) and the Grizzlies are able to effectively compete and possibly even pull off an upset. It puts an end to the looming question of can the team survive without him. This isn't my campaign to break up the band or blow up the Core. I want to see all of the Core Four next season in Beale Street Blue.  For this team to succeed in years to come though, the roles of the Core need to change in my opinion, but that's a different topic for another day.
Elizabeth:
 Anyone thinking that the absence of Tony Allen will not be a factor in this series is fooling themselves. Yes, Allen has lost a step (or several steps) with age. Yes, Allen would in no way be able to keep Kawhi Leonard from taking over and winning a game for the Spurs (but very few can do that). However, there is no denying that Tony Allen is a defensive anchor for the Grizzlies. The players and coaches on both sides of this series know that. With the absence of Allen, others will have some big defensive shoes to fill. I'm looking at you,
Wayne Selden
.
Aimee: Absolutely. However, I think Wayne Selden can potentially fill at least some of that role. Maybe it's wishful thinking, but Selden showed us a little something when he was defending Kawhi Leonard in the last regular season meeting.
Sharon: Tony Allen makes things happen defensively for the Grizzlies. He is the defensive maestro for this team. TA has the ability to change the game with his defensive prowess. No need to cry over spilled milk either. He won't be available to play but he will be there on the bench mentoring the young cubs. He has the ability to see what they can't see even if he is on the sidelines.
One of the young cubs must rise up in TA's absence. I need to see some first down poses and first team signs from one of them.
Andrew Harrison
,
James Ennis
, and Wayne Selden, Jr., it is ya'll's time to shine on the big stage!!
3) Who will be the X-factor for the Grizzlies in this series?
Carmen: For me, it's not one person. The X-factor in this series to me is the younger guys: Harrison, Daniels, Selden, Ennis, and even Green. It's big boy pants wearing time.  It's time to start staking their claim in the future success of this franchise. The veterans on this team need their energy and their effort. They need to see them taking the Spurs best punch and giving their best effort right back when they're on the court.
There can't be many lapses in judgment. There can't be a lot of "my bad" chest patting. The Spurs eat my bads for lunch and leave their opponents to clean up the crumbs. If the younger guys can play a good defensive game each night and offensively stay competitive when they get their minutes, they set this team up for success.
Elizabeth: Wayne Selden will be one to watch in this series. As Selden will likely share time with James Ennis III in an attempt to slow down Kawhi, these two will be important factors in the team if the Grizz hope to defeat San Antonio. Kawhi will get his points regardless, but Selden can make a name for himself if he is able to put a dent in Kawhi's total domination of the game.
Aimee: Marc Gasol. The version of Gasol the Grizzlies get in this series will have a tremendous impact on the outcome. Memphis needs All-Star Gasol.
Sharon: I have said it before, I am going with Marc Gasol. Big Spain needs to play out of his mind and need to go full heel on the Spurs.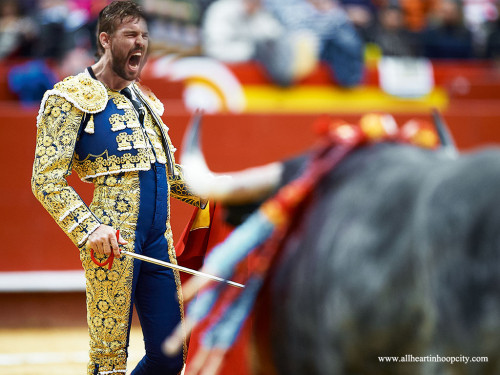 4) What will it take for the Grizzlies to pull off the upset over the Spurs again?
Carmen: Every man has to play his part. Conley has to continue to play like he's played all season. Gasol has to be aggressive. Both Conley and Gasol have to be vocal leaders. You need flashes of Half Man, Half Amazing, flashes of 2011 Randolph, corner threes and electrifying dunks from Green, nothing but net threes from Daniels, clean ups around the rim and finished lobs from Wright, finishes at the rim from Selden and Harrison, and cuts to the basket and threes from Ennis.  You need everybody's best game. ERRYBODY.
Elizabeth: With the loss of Tony Allen on defense, the rest of the Core 4 will have to step up their game against San Antonio. To see Zach Randolph revert to 2011 Spurs killer Zbo would be a real treat from the basketball gods. Mike Conley must continue at an All-Star level and take advantage of the advancing age of Tony Parker. Marc Gasol has to show up, be bold, and remember that 3pt shot he has developed can be a deadly weapon. Vince Carter is good for atleast one game winner (fingers crossed). Troy Daniels hitting from beyond the arc with consistency would be a plus. JaMychal Green has some huge shoes to fill with Zbo coming off the bench. Limit Aldridge as much as possible, limit fouls, and earn that upcoming big payday, JaM. Defense, defense, defense. Need I say more?
The Spurs have been great for as long as I can remember and are deserving of every amount of respect they get. However, this Spurs team is beatable. They have flaws that haven't been as obvious in recent years as they are right now. If the Grizz choose to just let Kawhi get his and double up on everyone else, that could work out in the Grizzlies favor too.
Aimee: Bottom line: Everyone is going to have to be locked in, and Mike Conley and Marc Gasol need to lead the way. Show the world why y'all earned those max contracts.
I answered this in a bit more detail in my series preview.
Sharon: Production from the Grizzlies Big Three, Marc Gasol, Mike Conley and Zach Randolph is a must. Neither can take games off. They have to go in there and compete on all plays. I know that is will be an adjustment for the team playing with new guys on defense. That has been an achilles heel for the Grizzlies most of the season. But it's time out for excuses, everyone player need to avoid mental mistakes on defense because the Spurs will make them pay. The Grizzlies need to play their game and not get caught up in what's going wrong. They need to keep it close and by their time.
Also, they need production from players other than the Big Three. Will it be Vince Carter, Troy Daniels or JaMychal Green? Someone else has to step into the spotlight in order for this team to win.
5) Who wins the series?
Carmen: The team that wins is the team that's able to take the opponent out of rhythm with good defense. The better defender that manages to stymie the other team's offense while keeping theirs in check is the winner of this series.
Elizabeth: My heart wants to say Grizzlies win. It REALLY wants to say Grizz in 6. However, my head is screaming Spurs in 6. No matter how much my head screams Spurs, my heart will believe in my team until the final buzzer in the last game.
Aimee: Is it bad that I don't want to jinx it? I think if the Grizzlies can pull a W in one of these first two games, and ride that momentum to push the series to 6 or 7 games, advancing to the second round is within the realm of possibilities. Memphis has to wear San Antonio down if they don't want another first round exit. Not just wear them down, but grind them down.
Sharon: Yes, I am being a homer here. I am choosing the Grizzlies to win the series. I just truly believe they have the goods to beat the Spurs in this series. I am expecting a hard fought series regardless. They won't be bringing spoons to a gunfight like that great philosopher Matt Barnes said in last season series. This will be a different ball game. Will the Grizzlies be able to shine on the big stage? Will they be ready to Grind to Greatness?

Latest posts by Sharon Brown
(see all)