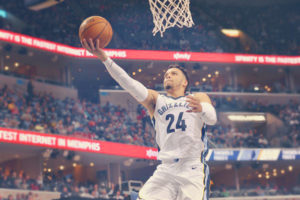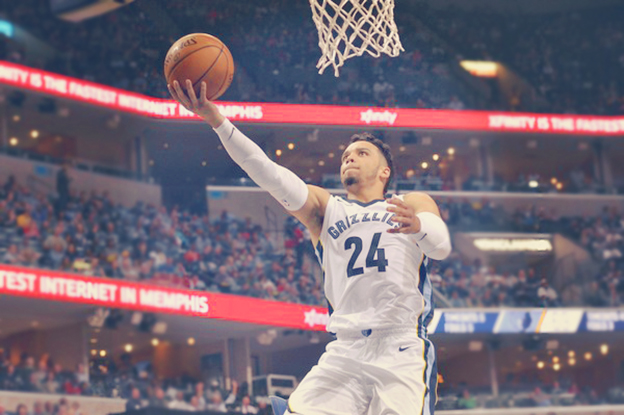 Mr. Canada Basketball, Drew Ebanks talks about Dillon Brooks
There is always a backstory that's cleverly told about all professional basketball players, from people that have known them since the inception of their pre-pro careers. During many break out moments, players' stories can unfold.
Drew Ebanks is just the right person to tell the story of Memphis Grizzlies' guard/forward Dillon Brooks. Ebanks has been following Brooks' basketball career since the now 21-year-old was in high school — and it was right when he launched his digital media and sports news company in 2012 that their professional relationship began.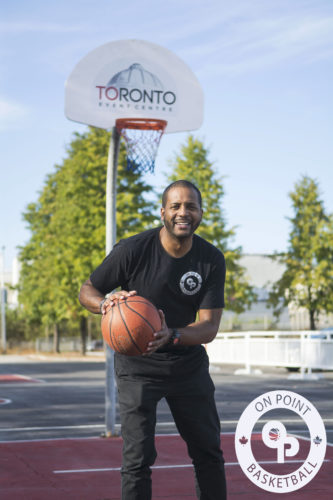 Ebanks, the Founder & CEO of On Point Basketball Inc., and has been a long time innovator and media personality who provides exposure to amateur and professional Canadian basketball players in addition to documenting the growth of the sport in Canada. 
Ebanks has been eagerly watching Brooks since going into the NBA this season. It was last Wednesday (Oct. 18) — the Grizzlies season opener  — and Brooks dealt Memphis fans a break out performance against the New Orleans Pelicans. The Canadian-born guard/forward made his presence known in his season debut finishing with 19 points on 7-of-13 shooting off the bench in 103-91 win. He grabbed five rebounds and snatched four steals.
The  Grizzlies' second unit player is making his mark on the team that has lost a few of its veteran players (Vince Carter, Tony Allen and Zach Randolph) to other teams. Ebanks knew Brooks would be successful for a team like Memphis, that needs strong bench players.
"I truly thought if given an opportunity Dillon would succeed in the NBA, so no I'm not surprised," Ebanks said. "I mean he's proven it time and time again at all levels, including in high school and college and now he's starting to show it in the league, that he's a straight up winner. He thrives on competition and has a tremendous will to succeed and take on all challenges. He's a gamer with a chip on his shoulder, especially after going in the second round of the draft."

Often referred to as Mr. Canada Basketball, Ebanks' said he was always proud of Brooks and appreciates his passion for the game prior to his entrance into the NBA. The six-foot-six University of Oregon standout was drafted in the second round in the 2017 NBA draft as the 45th overall pick by the Houston Rockets and traded to the Memphis Grizzlies.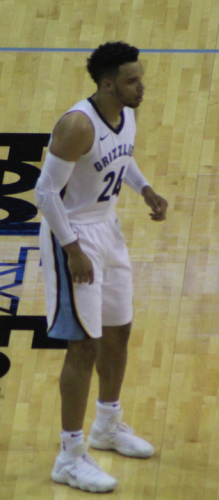 "I was actually invited to attend his draft party in Toronto which was an honor," Ebanks said. "I honestly thought he could get drafted in the first round and I assumed he would especially with him being the Pac-12 Player of the Year, Pac -12 All Tournament Team and 2nd Team All-American. As the picks came and went I wondered what the NBA front offices weren't seeing that many of us here in Canada saw. It was quite a long and frustrating wait but Dillon never lost his enthusiasm for all the friends, family and supporters who were there for him. When his name got called it was an amazing moment because one of his life's dreams came true. He hugged and thanked everyone, took pictures as he finally became a member of the NBA fraternity that evening."
Early in the season, Brooks is averaging 10 points and 2  steals in 27 minutes while shooting 55 percent from the field. He is an integral part of the Grizzlies' second unit, which is now outplaying opposing benches 120-46. Brooks plays as if he has something to prove and wants to show he belongs in the league. Ebanks spoke with All Heart about the Grizzlies' rookie sensation.
1) You have been covering Brooks since he was in high school, how far along has he developed since then?
Ebanks: In high school, Dillon was a beast. He was a slasher, a dunker and one tough cookie playing for Father Henry Carr and their passionate Head Coach Paul Melnik and the same thing at Findlay Prep. He was a no-nonsense player that scored mostly within 15 feet of the basket.
But he has developed his outside shot, midrange spot up shooting and long range game over the last couple years. He's a threat not only to dunk on you but also to make jump shots and drain game-winning threes as witnessed by his heroics while donning the Oregon Ducks uniform. He's put in the work and now he's a multi-dimensional player that won't back down from anyone.
Also, more importantly is that he's coachable and if he's willing to continue to put in the work defensively he'll have a very long NBA career.
2) What part of his game are we still yet to see?
Ebanks: I think he can get better in the post and use his size on smaller defenders and he can continue to improve his handle in order to use his quickness against bigger opponents. Coming into the draft the pundits said he didn't have a position, but to me his position is he's simply a good young basketball player. I think he's proving that early on and he'll put in the work to keep it going.
3) If he continues to play like this, do you foresee that he will be in Rookie of the Year Discussion?

Ebanks: Well it's a bit early for R.O.Y. talk to be honest, but what he's bringing to the Memphis Grizzlies can't be understated. He wants to win but he's also a team player so he can fit in anywhere from my experience watching and being around him over the years. If he's given the opportunity and adequate playing time he has a chance to snag it. Don't ever count Dillon out.
4) The Pac-12 Player of the year recorded the highest point total ever by a Canadian-born player in his NBA debut, how important is that milestone for future Canadian-born players?
Ebanks: When you think of all the solid Canadians before him, it's a testament to his abilities that he set that scoring record. He simply gets after it and wants to be the best he can be. He's definitely a role model and just like guys like Tristan Thompson, Cory Joseph, Andrew Wiggins, Jamal Murray, etc., he will continue to influence and inspire the next wave of highly talented Canadian basketball players.
Check out this video with Ebanks and Brooks:

Latest posts by Sharon Brown
(see all)