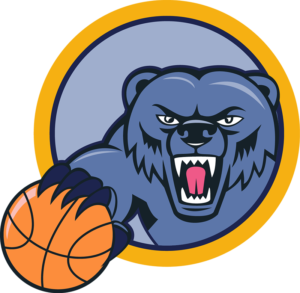 Grizzlies Out Hustle Rockets and Head to Dallas
Last night the Memphis Grizzlies went into Houston riding the high of a solid win over the Warriors. Memphis appears to be on a mission, they are going to prove that playing gritty ball with heart is still going to find a way to grind out a win. Sure, we are only three games into the season but you have to admit the Grizzlies' mindset is evident. It is really hard not to start falling in love with this team. They dismantled the Rockets with a 20-2 run in the last 6:22 of the game. The Rockets did not score under 93 points last season but ended last night's endeavor with only 90. It was obvious Houston was frustrated.
Memphis played my definition of grit and grind ball. The team took their opponent down to the basics of the game, never gave up, and found a way to escape what should have been a loss with a win.
Houston missed 11 shots during the end-game run mentioned above. The Rockets shot 26.3% in the fourth quarter as a whole. When asked about the frustration of not getting shots Harden stated, "No, we got the looks we wanted. We just didn't make them." Harden took and missed 5 of those last 11 shots. Eric Gordon had a different prospective and spoke to the fact that the team had some difficulty with shot selection. "It's tough. They put pressure on the ball handler. They (Memphis) do a lot of different things. Whether they didn't want us to shoot a lot of threes or if they didn't want us penetrating, it was almost like one-on-one." Memphis is still the tough nosed defensive power house, at least so far.
It's still early in the season so this recap isn't going to contain any bad. Frankly, I'm not going to pick apart the team that is 3-0 and has beat the Warriors and Rockets. There is a lot of good and a lot of grizzliest going on right now.
The Good:
Mike Conley is clutch AF. "It was unintentional. I can tell you that." That is how Conley started his answer to the fact that most of his scoring came in fourth quarter. So yeah, they defended him well in the first three but he gave his success to his team after that. Humble as ever Conley played hard and patiently waited until it was time for him to take the team to the win. He scored 17 points on the night and 12 of those were in the fourth quarter. To hit it home even further, all 12 of those points were part of the Memphis 20-2 scoring run. If that isn't clutch I do not know what is.
Holy Free Throws Batman. Memphis seems to have finally found a way to start getting to the line. In the three games so far this season they have traveled to the line 102 times. That's an average of 34 free throws a game. I honestly can't tell you I ever thought I would be typing that type of statistic. In this small capsule of games it truly seems the Grizzlies have found a way to adopt the current NBA style of basketball while still staying true to the heart of what made this team great in the first place.
The Grizzliest:
"Beastmode" Marc Gasol. He's still my favorite Gasol. He's gone by other names such as "Windingo" and "Max Contract Marc". Whichever moniker is your preference they all seem to encompass the performances of our All-Star Center to kick off this season. He's averaging a double-double across the games at 24.7 points per game and 10 rebounds. When you add to that the 44.9% shooting percentage and 33.3% from the three-point line, you cannot deny that he is a beast right now. Gasol has stepped up in magnificent ways to start this year. If this keeps up I'm going to be chanting MVP from all the way down here in Houston and you might hear it in Memphis.
Memphis' next opponent is the winless Dallas Mavericks who have now dropped 4 in a row. So this is it right, this could be the trap game. Memphis has always found a way to show up big when they need to. That has always been part of their charm. However, there is often an inability to dig deep and play as hard when facing an opponent that is not as high profile. Dallas is going to be itching for a win after such a difficult start to their season. It is going to take another team effort to put this one away.
Coach Fizdale is building a great team. Right now, you cannot tell me anything different. The younger guys are having break out games. He's smart with the lineups. It's a team out there. Ennis III, Martin, Brooks, and Harrison are all called on to make an impact. When asked about his energy on the court in the Houston game Ennis III said "Coach told us to continue to put pressure and that we were doing a good job out there and I would do whatever I could to help the team win." Continuing this mentality is exactly how Memphis is going to walk away 4-0 tomorrow night.
Memphis is going to simply need to play the way have been in Dallas and they will walk away with the win. The Mavericks are averaging 98.3 points per game. Their opponents are averaging 112.5. With an overall shooting percentage of 43.9% the Grizzlies should be able to take advantage of the lack of defense in Dallas. Despite their scoring issues the Mavericks are still performing well with their rebounds and assists. Memphis must be sure Dallas simply does not turn those rebounds into points.
Based on the small sample size this season tomorrow's game should be an easy win. Let's just hope that doesn't become the demise of the Grizzlies. Heading into tomorrow night I only have one question in mind. That question is whether or not Chandler Parsons is going to hear some anymore boos.
Tip off is at 7:30 PM and the game will air in Memphis on Fox Sports Southeast. Tune in and be ready to get another good dose of a team that doesn't stop playing with heart.
**Shoutout to basketball-reference.com and nba.com for stats**

Latest posts by Tabitha Smith
(see all)