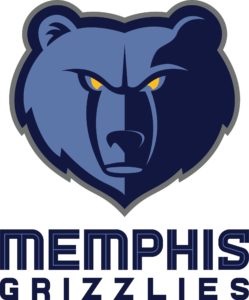 In Shy's Corner: Things are never pretty
Things are never pretty when Utah and Memphis go head to head. Monday night sure wasn't an anomaly.
Memphis controlled the pace the entire game and Utah fell into the trap. It was the same physical play from the Grizzlies that was present in the Grit and Grind era back when Zach Randolph was crashing the boards and jab-stepping.
"It says we've got a lot of grit on this team," Mike Conley said after the game. "We've got a lot of guys who've got a lot to prove, play with a lot of energy. We play together. We stick together through adversity." Conley was in rare form as he finished with a team high 23 points.
Grit and Grind is NOT dead
For the first time in a long time, this was a resemblance of Grizzlies basketball. As it has been said profusely, it might not always be pretty but it sure is gritty. The Grizzlies shut the water off, as an old friend would say, by holding the Jazz to 84 points. The Jazz offense averaged 123.5 points in its first two games.
Grizzlies head coach J.B. Bickerstaff was pleased with the victory. "Our core values [is] of being a gritty team, he proclaimed. "To come in here, you know, a tough place to play against a very good basketball team. To win a game when we're shooting 36 percent from the field, but winning three out of the four quarters says a lot about the character of our guys. "
The first two games were in no way representative of what this Grizzlies team is or will be for that matter. But Monday night's game against the Jazz may be the indicator of what this team is.
All about that D!
This team's success will once again be predicated on defense and center Marc Gasol (18 points, 13 rebounds) agrees. "I thought offensively we played at our pace," he said. Controlled the game, controlled the tempo, taking the shots that we wanted to take and having patience. We felt like we had control because of the type of defense we play."
Veteran back-up point guard Shelvin Mack (12 points, 3 assists) echoed Gasol's sentiment. "We're not always going to shoot the ball well," Mack chimed in. "But we hang our hat on defense and you give yourself a chance to win. I think we were able to come in, play with energy." Mack hit big shots in the fourth quarter that helped guide his team to victory.
Hang our hat on defense sounds really familiar doesn't it.
As Bickerstaff said of his team, "You don't have to beg and plead with these guys to be competitors — they're naturally competitive and they got after it tonight."
Got after it, they did. In the end the Memphis Grizzlies stunned the Utah Jazz on Monday night before a raucous crowd in Vivint Smart Home Arena 92–84. After being declared done, Grit and Grind has risen just like The Undertaker.

Latest posts by Sharon Brown
(see all)