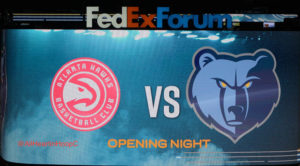 Garrett Temple and Jaren Jackson, Jr. led Memphis in victory over Hawks
On a rainy Friday night inside the Grindhouse, Garrett Temple and Jaren Jackson Jr. led the Memphis Grizzlies to its first victory (131-117) of the season against the Atlanta Hawks before 17,019 screaming fans.
Temples' 'delivery' for his team put Memphis' sponsor FedEx to shame. He led all scorers with 30 points on 10-of-11 shooting while going 5-of-6 from the three-point-line. The LSU alum also made history in the home debut for his new team. The 32-year-old is the first player in franchise history to score at least 30 points in a game while shooting at least 90 percent from the field.
Temple didn't hesitate to put his team on his back after his head coach, J.B. Bickerstaff,  sent him a text on Thursday night asking him to set the tone for the team. "That's part of the reason they brought me here – for my leadership and for my competitiveness and toughness", Temple acknowledged. He showed all three when his team desperately needed it after an embarrassing loss to the Pacers on Wednesday night.
Bickerstaff commended Temple for his play, "tonight, he came out aggressive looking to score the ball, playing hard, looking to set the tone for us with his competitive nature. There might be nights where he scores four points or six points, but he shuts down the team's best offensive player."
Bickerstaff went on to say, "then, there's night like tonight where he can fill that void for you or get you jump-started. I just think he has that type of ability and understanding where it's not about him ever. It's about what the team needs first and foremost."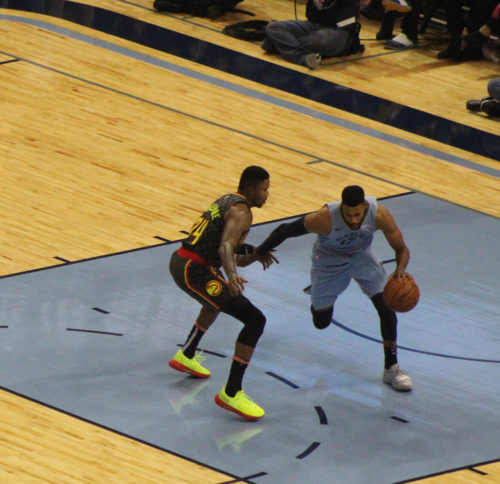 Jaren Jackson, Jr. also had a coming out party before the home crowd. Jackson finished the night with 24 points(8-of-12 shooting), seven rebounds, and two assists in 28 minutes off the bench. The 19-year-old was more excited about the win than stats in his home debut plus he was excited after dapping Young Dolph during the players' introductions. When asked about his 24 points, Jackson said, "It feels great, it feels even better with a win. If we lost, I probably wouldn't have the same energy, trust me."
Bickerstaff was also very proud of his rookie's performance off the bench. "Again, hats off to Jaren Jackson [Jr.] for stepping up the way that he did," Bickerstaff gleamed.
He continued, "This is who we think we drafted. We've got high expectations for him. He has high expectations for himself. We were talking beforehand, we've been together a short amount of time, but in no situation have I seen a moment that was too big for him. He's never been too hype. He's never been too low. Whatever it is that's in front of him, he just attacks it head-on. For a guy who just turned 19 years old to be able to do that already, speaks to his character, his upbringing. Give his parents a ton of credit. He's a polished young man to be able to handle those situations."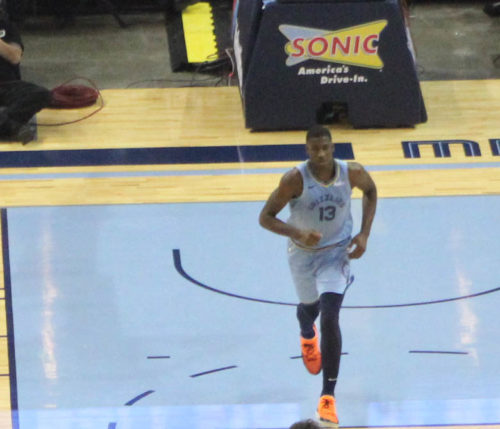 Jackson is a competitor and knows he has more to improve upon, but on Friday night, he made Grizzlies fans proud and lived up to the hype.
For the Grizzlies, unsung heroes emerged to give them victory before a happy home crowd. For those fans it was fitting to hear, "All I do it win" once again.
Up Next
The Grizzlies will travel to Salt Lake City to take on the Utah Jazz who suffered a bitter loss to the reigning NBA champs, Golden State Warriors on Friday night.
Tip-Off: Monday, October 22 at 8 pm.

Latest posts by Sharon Brown
(see all)