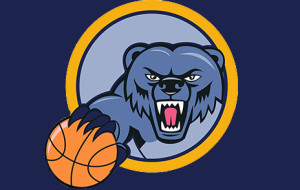 The Grizzlies Playoff Blog Panel: Round 2, Part 3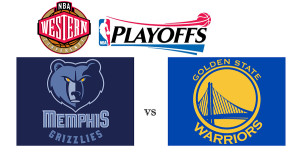 The Grizzlies Playoff Blog Panel, Round 2 has answered more questions about our Grizz. Part 3 of the discussion begins now:
1) Grizzlies have a series lead 2-1, do you think they will win Game 4? Why or why not?
Robert: I think the Grizzlies will in fact win game 4. I believe our team has solved the rubix cube, that is the Warriors offense. Tony Allen will obviously have to continue to be Tony Allen on the defensive end, and I think he will. The formula seems to be shut down at least one splash brother and if the other one goes off, then so be it! Allen and also Mike Conley as well have caused absolute FITS for both Splash Brothers. Klay Thompson was rattled and mentally in a state of peril Saturday night. I think TA is in his head, big time!
Marico: Yes, I believe they have found the formula to beat Golden State. While Mike Conley didn't have the offensive game that he did in game 2, I think he will have a better offensive game in Game 4. Since Game 2, Gasol has been very aggressive; therefore, as long as Z-Bo and Gasol can go for 40+ and 20+ rebounds we are unstoppable.  I think Golden State is at a lost for how to handle the Memphis Grizzlies.
D'Angelo: This is a must win for both teams in my opinion.  The Warriors have to win this game for any chances of them advancing  in this series. The Grizzlies have to win because losing gives home court advantage right back to the Warriors and that's an ideal situation to be in. Mike Conley has this team operating on a completely different level when he is in the line up with a 5-0 playoffs record wins in games he has played. The Grizzlies have advanced 100% of the time when a series was decided in 5 or 6 and lost 100% of games decided in 7.  Assuming we take care of home court, game 5 and 6 will be key for us and our chances of advancing  to the next round.
Teresa: I think Grizz will win game 4, though I have a feeling it will be tighter than the first two wins since everyone knows how crucial this game is. Golden State will be looking to get back into the series, and in both games they were able to make some comeback runs in the second half when they turned up the intensity on their offense and defense. At those times, our offense was stagnant, but as soon as GS started putting up shots, we put some more down and pulled back into the lead we needed. Our fellas have their number and they come through when it matters the most.
Grizz have shown incredible heart and grit and defense in the last two games. Tony Allen has been all up in the Warriors' business, especially Klay Thompson. I'm expecting more of the same from Tony. I'm expecting Mike to continue to get in their faces. I'm expecting Vince and Kosta will continue to have big defensive plays. I'm expecting more offensively aggressive Marc, which has been so crucial for us. I'm expecting more man ball offense from Zach in the paint. I'm expecting more shots to fall for Courtney Lee. I think our guys know how important tonight is. As Zach said, "This ain't our first rodeo."
2) Do you think the Grizzlies can continue disrupt the Warriors 3 point shooting?
Robert: I'm not sure if the Grizzlies will be able to hold the Warriors to just 6/26 from beyond the arc, but they are definitely making it difficult for Golden State to find open long range shots. Just about every 3 pointer the Warriors tried this series has been contested and that will have to continue.
Marico: Yes, Memphis can continue to disrupt the Warriors 3 point shooting. Allen and Conley are so locked in on defense that it is making the other guys play better defense. Plus with Thompson and Curry having to run around trying to get away from Conley and Allen, it makes it tougher for them to hit 3's because their legs are more worn down than normal.
D'Angelo: Absolutely. This team thrives on being a great defensive team lead by 1st team defensive player Tony Allen. This team looks well prepared and confident  in how they are going to defend GSW. I will say the Warriors shot selections haven't been the best in this series which is scary for them because those are the same kind of shots that were falling for them in the regular season. It will be interesting to see what adjustments GSW makes for Game 4 to get shooters open and good looks at the rim.
Teresa: Yes. It's not a fluke that their three-pointers have not been falling. Our defense has clogged them up. Perhaps more of those open looks for Steph will fall tonight. But if we keep pounding them on the defensive end, I believe the Grizzlies can continue to squelch their offense.
3) After 3 games, which Grizzlies player is your series MVP so far?
Robert: Well after 3 games my MVP so far is Mike Conley. Our leader and floor general has proven to the nation what we already know, that he is an elite PG and deserves every ounce of respect. His desire and will to win is unquestionable. This team has managed to take a negative (his injury) and feed off of it in a major way. As a fan, being emotionally invested in Capt Clutch has added to the mystique of the team I love and 18,911 people have his back every time he touches the ball. Oh yeah, and he's hit some key shots too!
Marico: Tony Allen is my series MVP so far. I know these accolades usually follow an impressive offensive display but his defense has sparked everyone.
D'Angelo: By far it's Mike Conley. The team is 5-0 thus far in games he has played in the playoffs. I have to also shine some light on what Lee is doing as well. Lee has been very aggressive in the playoffs with taking open threes and looking for his shot more.
Teresa: I can't choose between Tony Allen and Mike Conley. Tony Allen's defense has disrupted one of the best duos in the league, but Mike Conley's comeback in game 2 swung the whole emotion of the series. But really, I think the MVP is the Grindhouse crowd in Game 3. I couldn't hear Rick Trotter most of the time because of how loud and rowdy the crowd was and I got chills the first time everyone chanted FIRST TEAM DEFENSE; the homemade masks were a great tribute to Mike. Honorable mention goes to Marc and Zach for their aggressive big boy ball handling.

Latest posts by Sharon Brown
(see all)