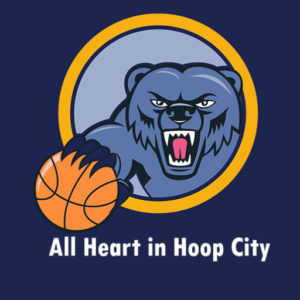 Grizzlies look to get back on track against Pacers
It's time to welcome the Memphis Grizzlies back home for a little bit.  The last time the home team was in Fed Ex Forum they lost to the Orlando Magic.  They left home with a 5-3 record.  That was November 1st.  They've been on a five game road trip and managed to only bring back two wins (Los Angeles Clippers and Portland Trailblazers), while suffering three losses (Los Angeles Lakers, Houston Rockets, and Milwaukee Bucks).  Tonight they will face a young Indiana Pacers team (6-8).  This Pacers team without Paul George can score, but they'll also let you score as well.  They're averaging 108 points per game, but they're also giving up an average of 109 points per game.
While the team was on the road, Ben McLemore made his way onto the court for the first time in a Grizzlies uniform.  Wayne Selden, who was also injured, also saw a few minutes on the court.  Tonight JaMychal Green is expected to make his way back onto the court after an injury suffered in the season opener.  So, the Grizzlies are at full strength with a 7-6 record, right?  Not exactly.
The team's leaders, Mike Conley and Marc Gasol, haven't looked the way you hoped they would for this season to go well.  Over the last five games, the team has a field goal percentage of about 48 percent with 36 percent from three.  Conley hit about 40 percent of his field goals in that time frame and about 39 percent from three.  Gasol hit about 39 percent of his field goals and about 25 percent from three in that time frame.  The rest of the team averaged about 52 percent from the field and about 38 percent from three in that time frame.  It has been reported that Conley is suffering with Achilles' injury.  Conley is a game time decision tonight.
"It's all mental. This game is mental.  I've been through it, the ups and downs, and I always come out on top. It's no different this time. I'm just going to take it day by day and keep improving. We just need to figure it out. It's tough."

~Conley on recent struggles
Projected Grizzlies lineup:  Mike Conley-GTD (more than likely Mario Chalmers); Dillon Brooks; James Ennis; JaMychal Green (on monitored minutes); Marc Gasol
Projected Pacers lineup:  Darren Collison; Victor Oladipo; Bojan Bogdanovic; Thaddeus Young; Myles Turner
Expect the Pacers to try to run a fast-paced game.  The Grizzlies will try to slow that pace, and hopefully be effective at scoring at the same time.  The Grizzlies are favored to win.  Can they come home and get a win tonight and start this four game home stand off right?  Let's hope so.
Stand up and cheer Grind City…like the old rock song says, The Boys are Back in Town!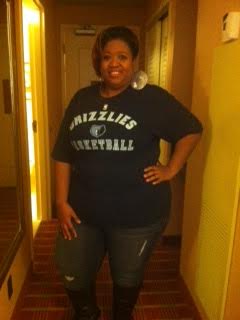 Latest posts by Carmen Patton
(see all)