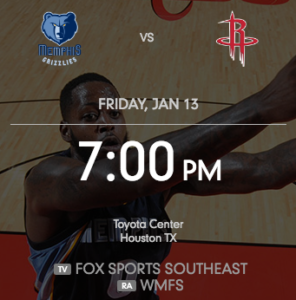 Memphis Grizzlies Look to Be a Problem for Rockets
The last time the Memphis Grizzlies and Houston Rockets met in Memphis back on December 23rd, Memphis walked away with a 115-109 victory and left potential MVP James Harden and company singing the blues. Tonight the Beale Street Bears (24-17) travel to Houston (31-10) and attempt to go up 2-0 in their season series with the Rockets.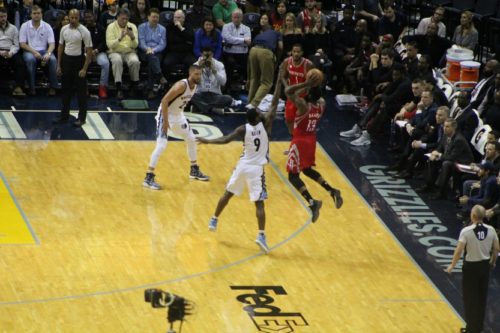 What do the Grizzlies have to do to contain Harden and his cronies in Toyota Center?
1. Play for 48 minutes, not just the last quarter. The Grizzlies have driven fans to drink with their apparent idea that it's fun to play from behind. Guess what happens when they play from behind one time too many? Losses happen. Nights like Wednesday against OKC happen. This team can't continue to push that boulder uphill for 36 minutes and then try to make something happen in the last 12. Sure, there will be times that we might get lucky and go home with a comeback victory, but against good teams (well any team really) we can't count on that.
2. Marc Gasol has to be the leader we know he can be. Marc, we love you in GrizzNation. We want you to represent us in the All-Star game. We want you to be as confident as we are that you can be a leader. Just because Mike Conley is in the game doesn't mean you don't have to lead. Be aggressive. Don't shrink when Mike is on the floor with you. BE BIG. Mike, Fizz, fans, EVERYBODY wants you to go out and be a monster. Please give Grizz fans a break and JUST DO IT.
3. Contain Houston's big guns. It won't be easy, but nothing worth having really is. Harden ended the December contest against the Grizz with 16 points, 17 assists, 7 rebounds, and 9 turnovers. It's hard to stop The Beard, but our esteemed Grindfather will be tasked with that job. The last time these teams met, Tony Allen did an admiral job of that. We'll have to count on him to continue that tonight.
4. We must contest every shot, especially from the perimeter, without fouling. The Rockets are 2nd in the league in both points per game (114.6) and assists per game (25.7). They're sitting at 5th in field goal percentage at 46.9%. The most astonishing stat to me? Houston has made 613 shots from beyond the arc this season. That's good for 1st place in the league. The 2nd place Cavaliers are behind the Rockets in 3's made by 132. Houston averages 39.9 shots from the perimeter per game. In the December contest, Ryan Anderson torched the Grizz for 31, going 8-14 from 3. Did I mention don't foul them? Houston averages 24.1 shots from the charity stripe per game. So yeah, DON'T FOUL THEM.
Who: Memphis Grizzlies vs Houston Rockets
Where: Toyota Center, Houston, Texas
What time: 7:00 PM CST
How to watch/listen: Fox Sports Southeast, 92.9 ESPN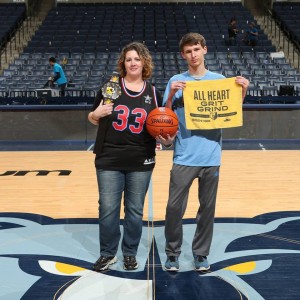 Latest posts by Elizabeth Smith
(see all)