Oh, What a Beautiful Game Day: Memphis at OKC
Oh, what a beautiful game day Grizznation! Tonight the Memphis Grizzlies find themselves in Oklahoma City for their fourth game of a six game road trip. They are also on a three-game win streak. This is the first time since December 10th, when they wrapped up a six-game win streak with a decisive win over the Warriors, that Memphis has managed to win more than two games in a row. It's been a rough couple of months. Offensively the Grizzlies have struggled to find their rhythm. Injuries and a myriad of line-up rotations certainly haven't helped. Despite losing the first game of this road trip it seems that Memphis is finally in an offensive stride. Over the last three games the Grizzlies have averaged 112 points and shot 48.8% from three.
On the flip side, Oklahoma City heads into this evening's match up on a three-game losing streak. They have dropped to the 7th seed in the Western Conference and just suffered an embarrassing 28 point loss to the Chicago Bulls in Chesapeake Energy Arena. Russell Westbrook and his crew are going to be looking for blood tonight and for Memphis to be his victim.
So, how do the Grizzlies pull out the victory?
Marc. Freaking. Gasol. Obviously, right? Marc Gasol played Jekyll and Hyde on Memphis during the two previous games against the Thunder. In the win he boasted 25 points on 45% shooting and was a huge defensive presence. In the loss he scored only 9 points on 33% shooting and allowed the Thunder to frustrate him. Specifically he allowed that ridiculously mustached Steven Adams to bully him around the court. Tonight the Wendigo must be better than the Mustache. #BeastmodeActivate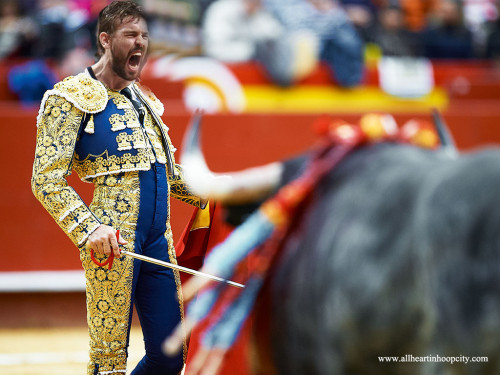 Frustrate Russell Westbrook. I actually appreciate the passion Westbrook has for the game. He takes it personally. As a Grizzlies fan I appreciate the fact that the team can leverage that passion to our benefit. Westbrook, who is usually a man of few words in the locker room, was so beside himself about the loss on Wednesday that he actually spoke about it. This most likely means that winning tonight's game is paramount to him. It also means Memphis is going to have to shut him down. Sure, he is still going to score points, but the Grizzlies are going to have to play physically and get in his head. Triple-Double Westbrook just simply can't be allowed.
Win as a Team. Memphis is going to have to tighten up their defense tonight. That is going to need to be a team effort. Offensively they are starting to move the ball better, trust where their teammate is going to be, and find not just any shot but the best shot. This same trust and seamless movement has to be big defensively as well. Playing solid team defense tonight will allow Memphis to overcome any scoring run that OKC can put together. This is at the core of how we win, by making the opponent play our game.
The game tips at 7:00 P.M. in Oklahoma City and will be aired on Fox Sports Southeast. Let's go Grizzlies!

Latest posts by Tabitha Smith
(see all)