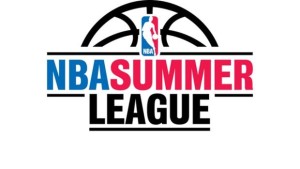 Grizzlies defeat OKC
Today the Memphis Grizzlies took on the OKC Thunder in game 4 of Orlando's summer league. The Grizzlies defeated OKC 87-81.
If there were a game ball, or MVP award for today's game, it belongs to Jarnell Stokes. Stokes has been having an excellent summer league series. He's had strong, consistent efforts each outing, aside from struggling in game 2.
Today was Stokes at his best.  The match-up provided Stokes with his biggest opponent in Mitch McGary. From beginning to end, Stokes was on the hustle, moving well both in the paint, and cross court.
While Stokes has been consistent this summer series, today was the break out game I've been waiting on. There has been a shift in responsibilities on the court for Jarnell, not only is he the crossing guard in the lane, defender of the paint, he's also been involved more offensively.
There were times, particularly game 2 against Charlotte, that Stokes seemed to be in his own way. Too much in his own head, that by the time he finished his to do list he was a step behind. His improvement and confidence levels grew with each game thereafter, culminating in Stokes being the controlled bull he can be today. Assertive at the boards, slamming with authority, hustling collections for loose balls and rebounds, and pulling out nice 15 footers.
The other area that Stokes has been excellently consistent is at the free throw line. His ability to create contact offensively, and sink his free throws has been integral to wins. On the opposite end of the floor, his body control is just as good, preventing him from picking up fouls. While he is quick to credit his teammates, today was another day that saw him rise to the occasion, shoulder the pressure, and dominate.
Stokes finished with 18 points, 7-10 from the field, 4-4 from the line, 4 rebounds, and a steal. Don't be fooled by the low rebound number, what he failed to grab in the mob deep paint he tipped out to be cleaned up by teammates.
Jordan Adams has been working to round out his game defensively, and it shows.  He is much quicker, and able to stay with his man. This versatility serves the team well especially on an off shooting day.
Most players are usually specialists in either the offensive or defensive department. Being two sided benefits Adams in his permanent roster hopes. Picking up speed has also helped Adams navigate through traffic in the paint, and to set his position on the baseline perimeter.
Adams reports the baseline 3 is currently his favorite spot from which to shoot. During today's game, Adams had a beautiful spin to the basket lay in. I'd like to see him develop a pull up jumper. Adams totals today 17 points, 5-12 from the field, 1-1 from the perimeter, and 6-8 from the line. Adams pulled down 1 offensive rebound, and 4 defensively. He also recorded a steal. He remains on the leader board in Orlando for steals.
Russ Smith remains on point as the floor general of summer league. Smith may not have a height advantage, but his vertical is extraordinary. Smith had two slams today. That's three in 4 games. Slams with rim hang pull-ups. Slams that erupted the arena. Smith finished with 17, going 4-10 from the field, 0-1 from the perimeter, but with a strong 9-9 from the charity stripe. Smith also grabbed an impressive 4 defensive rebounds, and contributed 4 assists. His defensive floor hustle also resulted in 5 steals. Smith, who usually has excellent ball handling abilities, turned the ball over 5 times.
Second round draft pick up Andrew Harrison did not have much of an offensive outing today, however he did facilitate well with 6 assists. Harrison also picked off a steal in transition.
Tomorrow Memphis will play for the championship against the White Orlando Magic team at noon eastern time, 11:00 Memphis time on NBA TV.

Latest posts by Jennifer Conroy
(see all)