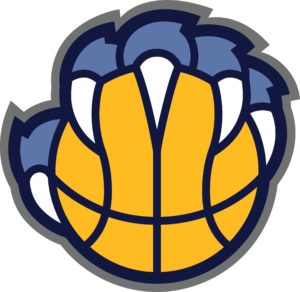 Grizzlies close home stand with win against Timberwolves
Last night the Memphis Grizzlies were able to close out a three game home stand with a win against the Minnesota Timberwolves, 137-121.  This win marks just their second win in seven games, but as wins go, it was a solid one.  There were highs and lows to this game, but overall, the good outweighed the bad.
The Low
After resting Monday night with a sore knee against the Houston Rockets, Jaren Jackson Jr. was available to play Wednesday.  However, Jackson Jr. got into early foul trouble again, and he was unfortunately never able to really get into a rhythm defensively, or offensively.
So, sometimes guys are going to have some struggles, and you know if we can focus on just continuing to find a way to stay in the rhythm when we get back on the floor that's the important take-away.

~Coach Taylor Jenkins
Jackson Jr. only played 15 minutes Wednesday night.  He went 0-5 from the field, 0-2 from three, had two turnovers and three fouls.  He was the only Grizzlies player that played and didn't score.  He was, however, able to grab four rebounds and assist on two shots.
It was without question a bad night for Jackson Jr.  These types of nights happen though, even to the best of players.  There's absolutely no need to press the panic button though, folks.  It was just one bad night in game 7 of 82.
The Highs
The Numbers
Statistically, the Grizzlies had a great night.  They shot the ball well connecting on 56.8% of their field goals (50-88) and shooting 52.2% from three (12-23).  Even though the Timberwolves had more attempts (43-96), the Grizzlies held them to 44.8% from the field and 35.6% from three (16-45).
We just wanted to come out with a level of confidence.  We've put in the work, day in and day out.  We talked about it yesterday, just playing with confidence, stepping into shots and cutting with confidence, moving the ball with confidence.  Tonight it paid off.
The Grizzlies had 13 more rebounds than the Timberwolves.
The Grizzlies bench outscored the Timberwolves bench by 21 points.
The team shared the ball well.  Every Grizzlies player that played had at least 2 assists; as a team, they assisted on 34 of their 50 made shots.
Last night was the highest scoring game of the season, and it was the second highest score in the franchise's history.
The @memgrizz scores 137 points in tonight's win over the Timberwolves.

That marks the second-highest single-game score in franchise history (regular season or playoffs, regulation or overtime) behind only the 144 points scored on Jan. 3, 2007 vs. Golden State.

— Grizzlies PR (@GrizzliesPR) November 7, 2019
Team Leaders
Dillon Brooks led all scorers with 31 points, 4 rebounds and 2 assists in just over 30 minutes.
Jonas Valanciunas was the game's leading rebounder with 14 rebounds.  He also scored 10 points, securing his fifth double double of the season.  Valanciunas also assisted on 4 shots.
Jae Crowder was a force on both the offensive and defensive end.  He had not one, but two, 4-point plays.  He played the most minutes for the Grizzlies (33:53) and scored 18 points, with 3 rebounds, 2 assists, 2 steals, and 1 block.
.@CJC9BOSS is the first @memgrizz player to convert two 4-point plays in the same game since @MikeMiller_13 on Dec. 14, 2007.

Crowder and Miller are the only two players in franchise history to convert multiple 4-point plays in the same game.

— Grizzlies PR (@GrizzliesPR) November 7, 2019
Brandon Clarke went a perfect 7-7 from the field.  He scored 18 points, grabbed 8 rebounds and had 2 assists in just under 22 minutes of play.
.@brandonclarke23 did not miss a single shot (7-7 FG, 4-4 FT) for the @memgrizz tonight. The last @NBA rookie to have a perfect shooting night with at least this number of attempts (min. 7 FGA, 4 FTA) was Miami's Bam Adebayo on Nov. 28, 2017 at Cleveland.

— Grizzlies PR (@GrizzliesPR) November 7, 2019
Ja Morant had another effective fourth quarter, scoring 14 points in that quarter alone.  He ended the game with 26 points, 4 rebounds, and 4 assists in just under 26 minutes of play.  This was his third consecutive game scoring 20+ points.
.@JaMorant (26 points tonight) is the first @memgrizz rookie to score 20+ points in three straight games since O.J. Mayo did so in four straight games from April 10-15, 2009.

— Grizzlies PR (@GrizzliesPR) November 7, 2019
Tyus Jones, Bruno Caboclo, Marko Guduric, Kyle Anderson and Solomon Hill were also effective in last night's game.  They were a combined 14-24 from the field and contributed a total of 34 points.  Jones led the Grizzlies in assists (5) against his former team.
Up Next
The Grizzlies are headed to Orlando to face the Magic Friday at 6:00 p.m. CST.  If they play an all around good game like they did last night, they may be able to grab their first road victory.  They'll be back home Saturday to face the Dallas Mavericks at 7:00 p.m.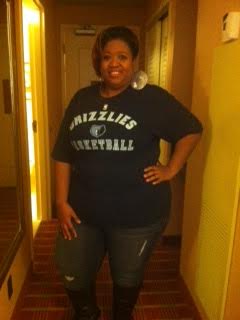 Latest posts by Carmen Patton
(see all)