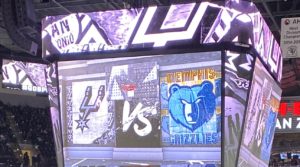 Grizz grab first road win of the season in San Antonio
On Monday night, the Memphis Grizzlies stunned the San Antonio Spurs with a 113-109 victory in San Antonio in front of a sold out crowd.  The victory was the first road win of the season for the Grizzlies.  The loss was the Spurs' third home loss this season, and it came on the night the Spurs were honoring Tony Parker by retiring his jersey.
It's fair to say the Grizzlies punched their Southwest Division rival first.  At the end of the first quarter the Grizzlies were up by 13 points and shooting at 61% while holding the Spurs to 32%.  The Spurs would punch back closing the gap leaving the Grizzlies with a three point lead headed into halftime.
The @memgrizz recorded 13 assists in the first quarter tonight at San Antonio, the team's season high for any quarter.

The franchise record for assists in a quarter is 14, done twice, most recently on Jan. 15, 2010 (3Q).

— Grizzlies PR (@GrizzliesPR) November 12, 2019
The Spurs scored on the first possession of the third quarter and tied the game.  From there, the Grizzlies would go on to outscore the Spurs by eight points in that quarter and build the lead to 91-80.  For the first time this season, the Grizzlies outscored their opponent in the third quarter.  The Spurs went on a run, and the teams tied scores four times in the final quarter.  In the end, however, the Grizzlies would pull away late to claim victory.
Team Leaders
Jaren Jackson Jr. was the star of the night.  Jackson led all scorers with 24 points, 6 rebounds, 5 assists, 1 steal and 1 block.  He also played just under 38 minutes, which was also more minutes than any other player in the game.  Jackson's offensive and defensive success in this game can likely be attributed to the fact that he only had two fouls.
Dillon Brooks had another good scoring game.  He ended the game with 21 points, 3 assists, 2 rebounds and 1 steal in 35 minutes of action.
Jonas Valanciunas had another double double.  He played 27 minutes and had 18 points, 12 rebounds, 2 blocks and 1 assist.
Brandon Clarke led the Grizzlies bench with 14 points, 8 rebounds, and 1 assist.
Next Up
The Grizzlies are headed to Charlotte to face the Hornets tomorrow at 6 p.m. CST .  The Hornets are currently 4-6 (2-3 at home).  The Grizzlies will be back in Fed Ex Forum Friday to face Mike Conley and the Utah Jazz.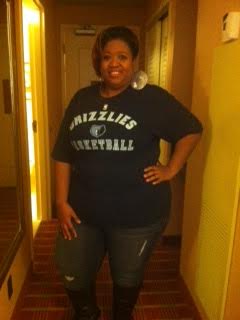 Latest posts by Carmen Patton
(see all)