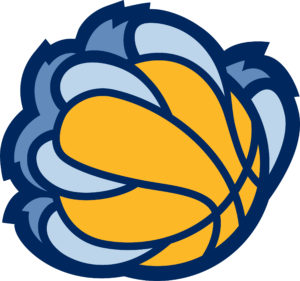 Grizzlies beat Clippers, prepare for Lonzo Ball and the Lakers
The Grizzlies beat the Clippers 113-104 on Saturday in the matinee match-up. It was the first of four meetings between the two teams this season.
Memphis went 13 of 31 from the 3-point range. However,Los Angeles only connected on 4 of their 26 three-point attempts. "I'll take threes anytime we can get them," Grizzlies coach David Fizdale said. "I've seen enough games where we've been on the dismal end of the 3-point shooting."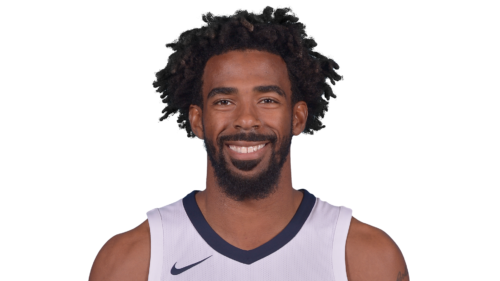 Grizzlies guard Mike Conley returned to action after being sidelined due to an Achilles injury. The 6′ 1″ guard led the way for the Grizzlies with a team-high 22 points while connecting 4-of-9 of his three-pointer attempts.
Fizdale was pleased with having seven players in double-figures. "Anytime you can get multiple guys into double figures, that means the balls moving, everyone's in rhythm, and people are being unselfish and sharing the ball," Fizdale said.  "That's something we've really been preaching after the last few losses. We're constantly trying to build trust and the guys seem to be getting there."
"They're a team that every single guy is in attack mode," said Clippers coach Doc Rivers. "That's what makes them good. They also share the ball well and space the floor. Every single guy you have to be ready to guard. Just watching it was frustrating."
Along with Mike Conley, two other starters were in double figures — Marc Gasol added 21 points while James Ennis, III finished with 13 points. Dillon Brooks recieved his first NBA start in place of Andrew Harrison. Brooks went 1-of-8 from the field for 2 points.
Memphis bench continues to put a hurting on the opposing bench. The Grizzlies reserves outscored the Clippers bench 55-22. The bench mob is outscoring opposing reserves 399-220.
All four of the Grizzlies reserves were in double figures. Fizdale is quite proud of his bench unit so far. "They're figuring each other out. A lot of these guys haven't played together before. Mario [Chalmers] and Tyreke [Evans] and Dillon Brooks and Chandler [Parsons], all of these guys haven't played basketball together, said Fizdale. "Overall, I've been really happy with how everyone is trying to work to get all of the guys on the same page. Early on, I think we're doing a solid job but we've got a long way to go."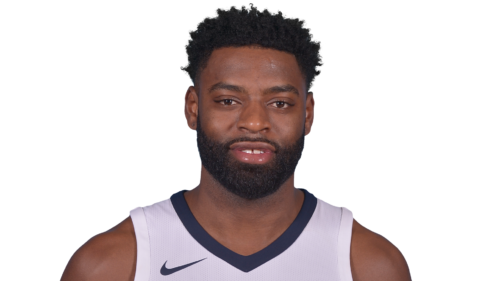 Tyreke Evans continues to impress with his play off the bench. Evans finished with 20 points while going 6-of-13 from the field. In the last five games, Evans is averaging 20.8 points and shooting 46.4 percent from beyond the arc.
Brandan Wright chipped in a season-high 13 points, Mario Chalmers scored 12 points and  Chandler Parsons stuffed the stat sheet with 10 points, four rebounds, three assists, two steals and two blocks in 20 minutes of play.
After the game, Marc Gasol described the Grizzlies performance early on in the season:
"Up and down. There have been games where we have played up 35 to 38 minutes of really good basketball and then the last 10 minutes we didn't play good basketball and lost a couple of games. We've got to keep looking forward and not look back. In today's NBA, you can't look back and see what you have accomplished nine games in. If it's really good, great, but if it's really bad, so what. You have to continue to get better and continue to look forward in order to become a really consistent team."
For the Clippers, Blake Griffin led the way with 30 points.  Patrick Beverley finished with points 23 points. Lou Williams was the only bench player in double figures with 13 of the Clippers' reserves 22 points.
---
The Grizzlies will stay in LA to face Lonzo Ball and the Lakers on Sunday evening. This will be the first meeting for the teams. This is the second of the
Keys to a Grizzlies win
1. The Lakers have the third fastest pace in the league and the Grizzlies must find a way to slow them down.
2. Have a repeat of yesterday's game against the Clippers.
Have a balanced scoring output.
Score double-digit three-pointers.
The Lakers bench has the be the Grizzlies' reserves next victim.
Mike Conley and Marc Gasol must remain aggressive on both ends of the floor.
3. The Grizzlies must not become complacent and give up a big lead. Memphis have given up double-digit leads in the last three games. Two of which resulted in losses.
4. Don't take the Lakers for granted. The Grizzlies are on a three-game losing streak against the Lakers at Staples Center.
5. This can't be said enough, the Grizzlies have to be a aggressive on the defensive end especially without fouling. Too many players get into early foul trouble.
Tip-Off: 8:30 pm CST at Staples Center in Los Angeles

Latest posts by Sharon Brown
(see all)