Grizzlies suffer second straight loss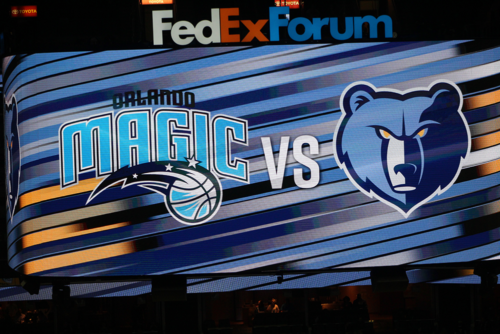 The Grizzlies suffered a second straight loss of the season against the hot Orlando Magic team 101–99.
The last time the Magic won is Memphis was on Jan. 23, 2008. This win snapped a nine-game losing streak.
"It feels really good. I'm happy and proud for our guys and proud of our guys," said Magic coach Frank Vogel. "A lot of things weren't perfect. We didn't play our best, and obviously we got lucky with [Mike] Conley being out. Still, Marc Gasol is a beast and they're a hard playing team. And our guys were able to find a way to get a W and I'm very proud of them."
The Magic improved to 6–2 with their victory and it is their best start since they opened the 2009–10 season with a 6–2 record.
"It's just early signs — it's still really early in the season," explained Vogel. "Again, we dodged the bullet with Mike Conley being out. We had a weakened opponent. And we took advantage, but there're a lot of situations last year where we wouldn't have won this game. Regardless, our guys are just competing and believing in what we're doing. And it's a fun thing to be a part of so far. So far, so good."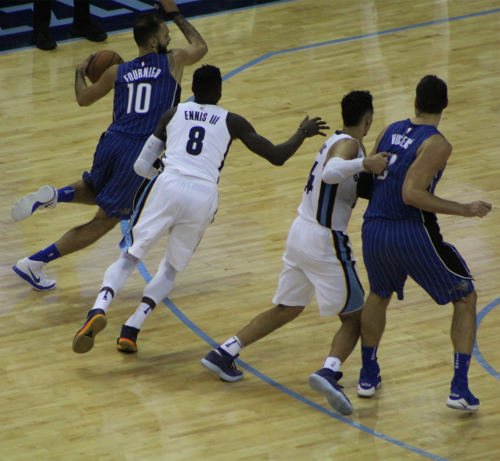 Evan Fournier led the Magic with a team-high 22 points; Fournier has scored 20-or-more points in seven of his eight games this season. Meanwhile, Aaron Gordon chipped in 19, including a go ahead 3-pointer that sealed the game.
We didn't deserve to win the game — You cannot mess with the basketball gods,: said a visibly upset David Fizdale. "I deeply believe in that."
Fizdale continued, "Our huddles were a joke tonight. Our communication was ridiculous. No one owned anything tonight. The most frustrating part about it was, that's a game we had in our grips. But we have got to go through this together."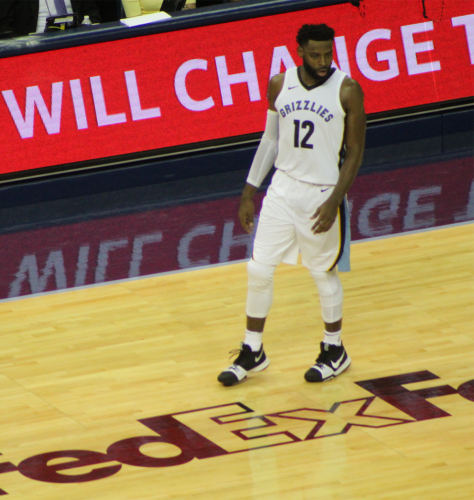 Tyreke Evans was the man of the match for the Grizzlies. Evans scored 11 of season-high 32 points in the first quarter alone. He made seven of his first eight shot attempts
Marc Gasol found a nice shooting stroke again going 10-of -14 from the field with 22 points and notching his fifth 20-point game of the season.
"We had so many opportunities that we just messed around with that could have put us over the hump," David Fizdale said. "You can't mess with the game like that. You just can't do it."
Trouble in Paradise??
Fizdale had a confrontation with Grizzlies' guard Mario Chalmers who started in place of Mike Conley (Achilles). Fizdale explained, " "Well, Mario made a ridiculous play. I don't really need to go too deep into that. He heard it from me, and he understands that. In the heat of the moment, he couldn't own it, and that's exactly what I meant. Twenty-five thousand people were in here and saw that was the most ridiculous play of the whole game, but because his brain was gone [in that moment], he couldn't own that it was a bonehead play. That was all night, though"
Chalmers was contrite while speaking to the media in the locker room, "(Fizdale) is 100 percent right. I take ownership for the last plays, the turnover, the missed three — that's on me," he said. "I have to take control, run the team like Mike runs the team and I didn't do that."
Chalmers discussed the missed lay-up attempt close to the end of the game, "I shouldn't have even worried about the foul. That's all on me. I feel like I lost the game for us."
He also took ownership of his poor play on Twitter:
Grizz nation tonight was on me……I promise I won't let y'all down again. We gotta b better as a team and I gotta b better.

— Mario Chalmers (@mchalmers15) November 2, 2017
Up next:
The Grizzlies head to Los Angeles to take on the Clippers. Early start time 2:30 pm CST.

Co Owner and Founding Editor of All Heart in Hoop City

Latest posts by Sharon Brown (see all)