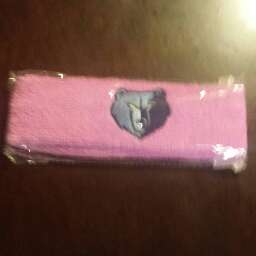 Grizz with a history making victory over the T-Wolves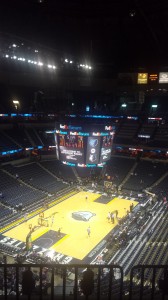 The anticipation was high. Grizzlies opening night was finally here and it was epic!! This game lived up to the hype, by night's end 17,000 fans were standing on their feet. It was like a playoff atmosphere at the Grindhouse.
Grizzlies made history by winning their first season opener since they moved from Vancouver. The streak is over; 0-13 is no more!! Grizzlies beat the Timberwolves 105-101 and shot 52.4 percent from the field.
The Grizzlies starters came out with Yo Gotti before their introduction (they came out like Floyd Mayweather before a fight). Marc Gasol later said Gotti set the tone for them.
Gasol and Zbo shined!
Marc Gasol was 12/17 from the field with a career high of 32 pts, 9 rebounds, 2 blocks & 2 steals.
Zbo was 12/16 shooting with 25 points, 13 rebounds, 1 steal & 1 block.
The Timberwolves showed Zbo much respect; they had 4 guys trying to guard him:
Want to see respect? Check out the Wolves quadruple-teaming Zach Randolph last night. pic.twitter.com/Va8wPcjhIP

— J.E. Skeets (@jeskeets) October 30, 2014
  The Other Starters Mike Conley chipped in 16 points & 6 assists. Courtney Lee had 14 points, 3 assists & 2 steals. Tony Allen was Tony Allen and he added 8 points, 5 assists & 3 steals. At one point in the game, Future's song Go Harder was being played and we could see Tony Allen all alone on the big screen mouthing the words. Game lows The bench needs work and misses Nick Calathes desperately. It seems as if there was no cohesiveness from the 2nd unit. They just didn't seem like they felt comfortable together. It's too early to panic though. It's going to be a long 12 games without Nick Calathes if the bench continues to be bad. When Marc Gasol is in with the bench players, the offense needs to go through him. The Wolves bench outscored the Grizzlies 46-10. That's unacceptable. Quite frankly, our bench was a total disappointment last night! Grizzlies continue to have problems with free throw shooting. They only shot 75 percent; the struggle is real! Grizzlies had a problem with rebounding, Wolves had 47 rebounds while the Grizz only had 33. Wolves was able to get 19 offensive rebounds and the Grizz only had 10 offensive rebounds. The Grizz 2nd unit only had 6 rebounds between them.   Other tidbits It was Breast Cancer Awareness Night and we received these nice pink headbands.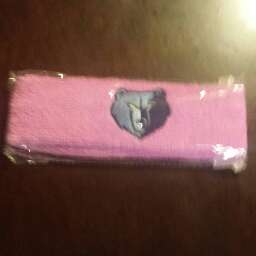 The Grizzlies Grannies and Grandpas brought the house down with their performance. Grizz honored the Lion King. While The Circle of Life was playing Grizz came out with the most adorable little baby and raised her up above his head like Mufasa did Simba..the crowd went wild!!      
MT @walshie2004: Genius moment from @memgrizz game last night. #CircleofLife #GoGrizz pic.twitter.com/UzDIwLo4wi — Memphis Grizzlies (@memgrizz) October 30, 2014
Up Next
Grizzlies travel to Indiana to take on Roy Hibbert and the Pacers. Pacers are without keys players: David West, C.J. Watson, George Hill and Paul George. The game will be played on SportSouth at 6pm.

Latest posts by Sharon Brown
(see all)