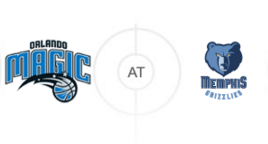 Grizz Mystify the Magic – Grizz vs Magic Recap
The Grizzlies came into the game with victory on their minds.  They were looking to bounce back from a disappointing 101-106 loss to the Minnesota Timberwolves on Saturday.  Orlando came in at 20-22, losers of 9 of their last 10 games.  Orlando gave Memphis fits in the first half, keeping the pace exactly where they wanted it, running up and down the floor.  In the second half and overtime, the Grizzlies locked down on defense and imposed their will, keeping the game slow and putting it in the mud.  Orlando is a fun young team full of talent.  One day they'll learn to curb the mental mistakes and win in crunch time situations.  When they do, they'll be a huge problem for many teams.
Notes:
*Grizz staple Tony Allen returned to the starting lineup after a 2 game absence due to injury (hamstring, knee).  In 40:21 he had 9 points (4-9 from the field), grabbed 12 rebounds, 1 assist, and 4 steals.  Allen's 12 rebounds was a career-high.  He didn't look to be suffering from the effects of the hamstring/knee injury that has plagued him this season, running the floor and making life miserable for Victor Oladipo, among others.  Coincidently, he was a nice +9 on the night.
*Jeff Green had 19 points at the half (6-8 from the field, 2-3 from beyond the arc).  17 of those points were in the 2nd quarter.  Green finished with 30 points (his season high), 8 rebounds, and 2 steals.  He was doing his best to shut up his detractors, aggressively going hard to the basket and making shots the majority of the night.  Green turned into Magic kryptonite on this night.  He has the distinction of being the first ever player coming off the bench to have at least a 30 point, 8 rebound game against the Magic.  According to Grizz stats guru Ross Wooden (@RossWooden), Jeff Green is now one of only 5 Memphis Grizzlies players to come off the bench and score 30 or more points in a game (Jerryd Bayless, Mike Miller, Stromile Swift, Bonzi Wells).
Green had many a highlight on the night, including this tough shot over multiple Magic defenders that put the game in overtime.
*Marc Gasol ended the night with 17 points on 7-20 shooting, 5 assists, 2 blocks, and 5 rebounds.  Gasol didn't grab his first rebound until midway through the 4th quarter.  Asked about his low rebounding numbers, Gasol was unfazed.
More Marc: "I know (rebounding) probably isn't my strength but I'd be a pretty good rebounder if that was my only focus. Be above 10 easily"

— Peter Edmiston (@peteredmiston) January 26, 2016
*Zach Randolph did work again to the tune of 18 points and 13 boards in 33:52.  Yes, Zach Randolph is still a baller.
*Mike Conley's 9 assists with only 1 turnover leads the NBA in Assist/Turnover ratio at 4.1.
*Other Grizzlies stats:  Courtney Lee with 16; Mike Conley with 12points, 6 rebounds, 9 assists; Matt Barnes with 2 points and 5 rebounds; Ryan Hollins 4 points and 3 boards; Mario Chalmers and Vince Carter played but did not score.
*Missed free throws were a huge problem.  The Grizzlies were 64% (16-25) from the charity stripe.  The Magic, by contrast, shot 85.7% (12-14) from the stripe.  The Grizz missed opportunities in overtime to put the game away early, making only 4 of their first 8 free throws in OT.  It was ironic that Mike Conley's 2 made free throws in OT put the game away.
*2nd Chance Points – Grizzlies 19 (8-17); Magic 13 (5-6); Grizz average 12 2nd chance points per game.
*Fast Break Points – Grizzlies 20 (10-11); Magic 12 (5-7); This is higher than the Grizzlies average of 12.1 fast break points this season.
*Points in the Paint – Grizzlies 70 (35-68); Magic 50 (25-38); This season the Grizzlies average 41.2 paint points, good for 17th in the League.  Orlando on the other hand is averaging 43.2 paint points, good for 13th in the League.
*Steals – Grizzlies ended the game with 12 steals (Tony Allen 4, Marc Gasol 4, Mike Conley 2, Jeff Green 2).  Magic only ended the game with 2 steals.
Next Up:
Who:  Memphis Grizzlies vs Milwaukee Bucks
Where:  FedEx Forum, Memphis
When:  Thursday, January 28th at 7pm CST
How to Watch/Listen:  Fox Sports Southeast, 92.9 ESPN Memphis
*stats via NBA.com*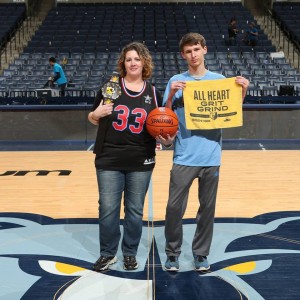 Latest posts by Elizabeth Smith
(see all)